(Last Updated On: October 17, 2018)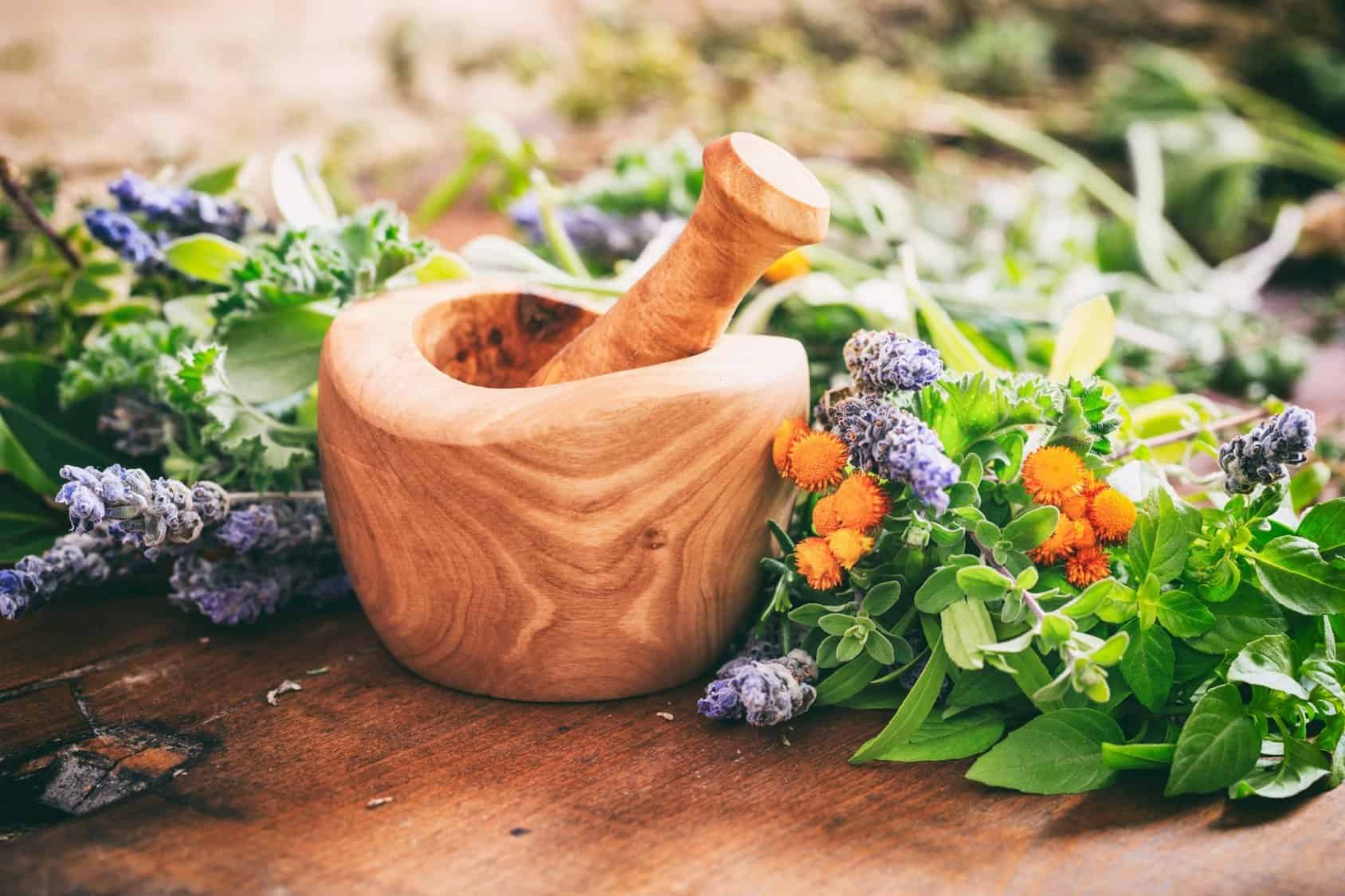 Creating your own blends and getting to experiment right in your own home is part of the fun of being an EO enthusiast. But, what do you do when you run out of a particular essential oil that you can't do without in your recipe? Or, how about when an oil is too expensive for your limited budget?
Luckily, some oils can be substituted for others. Because essential oils have their own unique properties, swapping out substitutes won't give the same exact effect but it is often close enough to make it worth trying.
Essential oils can be used in a variety of applications and can address issues ranging from skin conditions and hair loss to alleviating pain and deal with colds/flu symptoms. On an emotional level, essential oils uplift the spirit, warm the soul, invigorate the senses and stimulate memory. In addition to relieving stress and balancing emotions, many essential oils can address physical discomforts to further create a sense of harmony and well-being.
These healing plant oils can be inhaled through the nose and are carried through the olfactory nerves to the limbic system of the brain, or absorbed by the skin and lungs, passing directly into the bloodstream for immediate and effective results. The more I use them in my day-to-day life, the more I fall in love with these little powerhouses. I hope you will too. Each one contains a world of uses.
In the next section, you'll find some examples of essential oils and their recommended substitutes. I've broken down their properties too so that you get a good idea of their therapeutic effects and how best they'll work with your essential oil recipes. Read on as I take you on a journey towards natural living…
1. Tea Tree Oil Substitute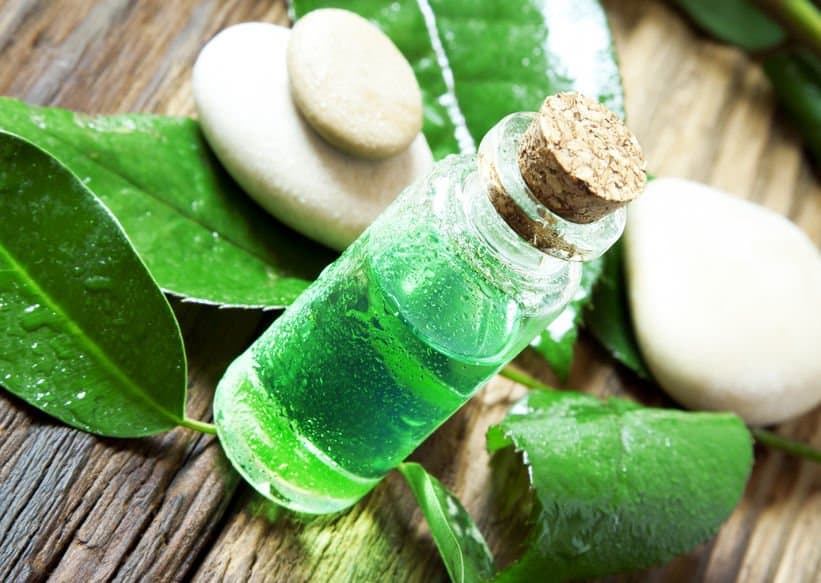 Used in Australia for over 100 years to treat a variety of medical issues, tea tree oil has anti-inflammatory and antiseptic properties, as well as antimicrobial properties that make it a popular and natural wound disinfectant. Did you know that Meghan Markle, Duchess of Sussex cannot go without one of these little precious treasure bottles as part of her beauty regimen.
If you run out (let's hope not), a favorite substitute of mine is to mix equal parts Camphor and Lavender essential oil. These two oils mix well and both have anti-inflammatory properties when used in a bath or rubbed on your skin.
Lavender
Lavender essential oil has several clinically supported and documented health benefits. It has been shown to have antibacterial, antifungal, carminative and sedative properties. Additionally, it's also good for soothing insect bite irritation and itching and skin burns. It can help boost circulation by increasing blood flow and in turn, you'll experience reduced inflammation and discomfort in affected areas.
Camphor
The essential oil of Camphor has several documented health benefits and it mixes well with lavender. This essential oil has powerful antimicrobial, anti-inflammatory and antioxidant properties that can give your immune system a boost, and it's been used to help alleviate the effects of several medical problems including cough, congestion, infections, sore muscles and body aches.
To use these two oils as a tea tree substitute, you can combine equal parts of the camphor and lavender essential oils and use them as you would for the tea tree.
If used in skincare, a great substitute for tea tree would be geranium.
2. Clary Sage Oil Substitute
Clary Sage essential oil has been in use for hundreds of years for various medicinal reasons including as an antidepressant and for women experiencing cramps or hormone imbalances during their menstrual cycles.
If you can't find / don't have this oil, you can make a blend of your own by adding equal parts nutmeg and sage essential oils. They are typically less expensive, and both these essential oils have great health benefits. As a massage oil, nutmeg has properties that can help to treat muscle spasms, inflammation, and swelling. It's also used to treat menstrual cramps, just like clary sage.
Nutmeg
Nutmeg is a well-known spice that it little-known for its health benefits. It is a good choice for fighting bacteria, improving your circulatory system, stimulating and helping your digestive tract, acting as a sedative, and reducing anxiety symptoms.
When you choose to use it as a massage oil, nutmeg has properties that help to treat muscle spasms, inflammation, swelling, whilst promoting good circulation. It can also help treat those painful menstrual cramps, and it is commonly used as a natural painkiller.
Sage
Sage oil has been studied and tested in various clinical settings, and it has proven to be a good concentration aid. It works to bind nicotine receptors in your brain, and this can potentially help slow the process of Dementia or Alzheimer's disease.
It has powerful antibacterial, antifungal, antioxidant and antimicrobial properties and has been in use for decades to treat skin infections and is often used in anti-aging skincare products.
3. Patchouli Oil Substitute
Patchouli comes from an evergreen perennial that is native to Southeast Asia. For thousands of years, various cultures have used this oil as a digestive stimulant, for skin and hair problems, wound healing, and scar reduction. It's also used as a base in the perfume industry because its scent can last for days. Vetiver makes a good substitute for patchouli.
Vetiver
Vetiver oil is commonly used in the perfume industry due to its long-lasting scent, and it's known for having a very grounding or calming effect, especially for people with ADHD.
Vetiver has several skin benefits including age spot reduction, scar reduction and it helps to tighten and smooth the skin. Vetiver has antioxidant properties which can help with minimizing wrinkles, crows feet, and sagging skin around the neck.
The essential oil of Vetiver can help regulate the digestive tract and when used as a massage oil acts as a stimulant for the circulatory system.
4. Sandalwood Oil Substitute
There are three different types of Sandalwood oil, with Indian Sandalwood considered to be the best. You will often find sandalwood as a key ingredient in beauty and skin treatments, soaps, and much more.
It's a powerful anti-inflammatory that works on internal and external inflammation including the circulatory system, skin, joint, muscle, nerve, and digestive system. You can get similar health benefits by mixing equal parts Benzoin and Cedarwood essential oils, and the scents complement each other wonderfully.
Benzoin
Benzoin essential oil has been in use for centuries to treat a variety of ailments. It has proven to be very beneficial in treating a variety of skin and scalp conditions like psoriasis and eczema. It has soothing properties that can help to calm itchiness and inflammation.
It's also popular in the perfume industry and for treating dark spots, particularly on the face and hands. It can make an effective toner for the face when diluted in water or in a carrier oil.
Due to its anti-inflammatory properties, Benzoin essential oil works well for arthritis and muscle inflammation.
Cedarwood
Cedarwood EO helps increase overall mental focus as well as lower stress levels. It can help with the digestive system and is an excellent oil when it comes to hair growth / hair loss.
It also has anti-inflammatory properties, and can be used to help deal with muscle pain and inflammation that typically comes with arthritis.  It's a natural deodorizer as well, and this makes it a great room freshening agent.
5. Spearmint Oil Substitute
Spearmint is a popular essential oil, best known for being a milder version of its cousin – peppermint oil due to its lower menthol content. It has a cool, fresh scent and is used in aromatherapy to help alleviate fatigue, headaches, migraines, nervousness, and digestive problems.
If you don't have spearmint oil on hand, you can substitute it for peppermint oil because it has similar properties and benefits.
Peppermint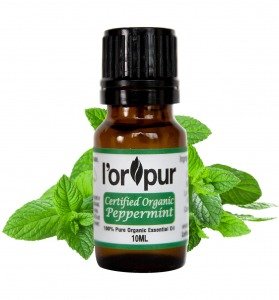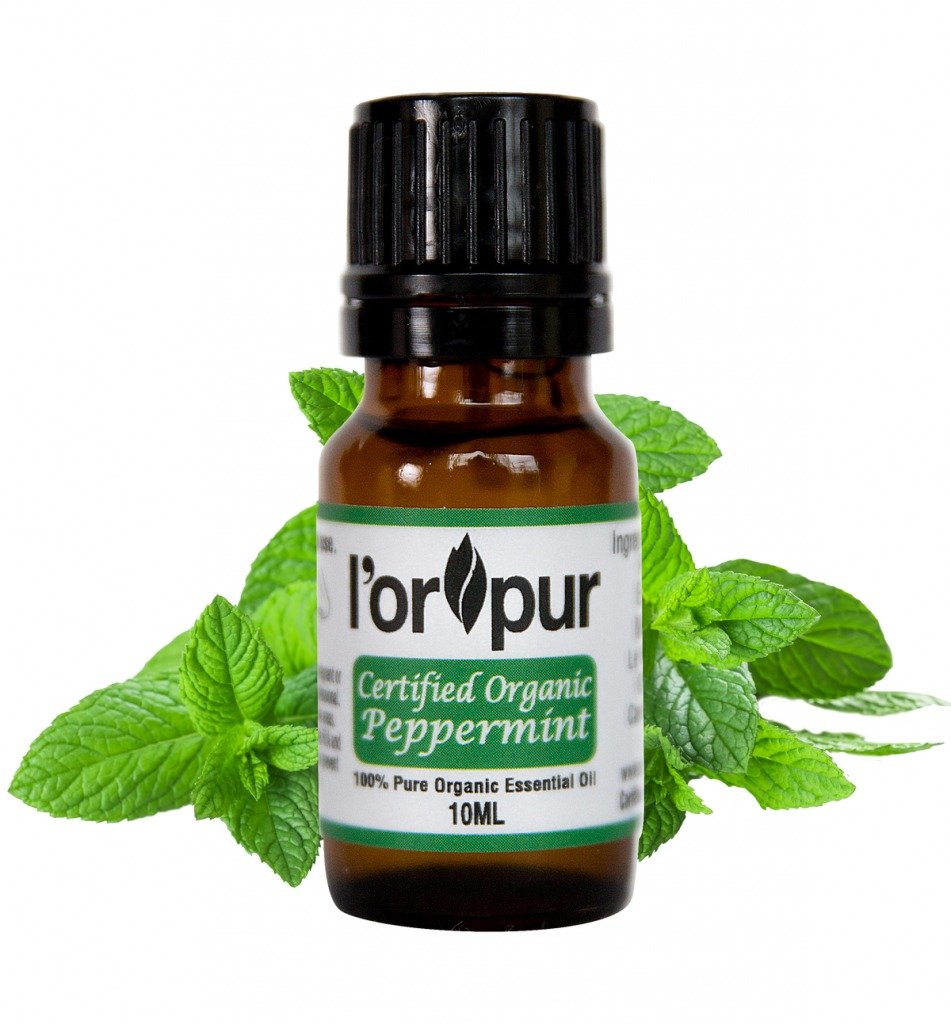 Peppermint oil can help decrease the pain associated with Irritable Bowel Syndrome (IBS) as well as help regulate the digestive system.
This essential oil has powerful antimicrobial and antioxidant capabilities which can boost the immune system and help your body fight infections. It's a natural bug repellent and can help to relieve pain associated with burns or bites.
You can use peppermint EO as an alternative therapy method to help treat and control the symptoms associated with sinus congestion, sinus headaches, nausea, and more.
6. Bergamot Oil Substitute
Everyone knows bergamot as the citrus fruit; the oil comes from the rind. It has a sweet lingering smell, and it's a great oil for anxiety and depression, helps with circulation, digestion, headaches, and skin infections. If you're running low on bergamot essential oil, you can substitute it for grapefruit essential oil.
Grapefruit
Grapefruit oil carries a fruity, citrus scent and is packed full of antioxidants including a high amount of Vitamin C which can give your immune system a boost and help to fight cell-damaging free radicals.
You'll also get stimulating components with this oil that work on both the mind and the body to help with hormone imbalances and depression / anxiety. Grapefruit EO can also help fight off infections and is a good disinfectant for wounds.
7. Jasmine Oil Substitute
Jasmine essential oil has a strong, yet sweet floral scent. This scent can stimulate your senses and help fight anxiety, stress, depression and insomnia. If you don't have any on hand, you can substitute it for Ylang Ylang.
Ylang Ylang
Ylang Ylang oil has a soft and sweet floral fragrance; it's a very popular essential oil used in aromatherapy, including massages. It can help relieve stress, anxiety, and depression.
This oil has also proven to help with allergies and it can work as a disinfectant for wounds. This makes it a great choice to help with both wounds and various inflammatory conditions like eczema and other skin problems.
However, if your intent was to use it in skincare, Myrrh is an excellent option in-lieu of Jasmine.
8. Myrrh Oil Substitute
Myrrh essential oil has a warm, earthy scent. It has powerful cleansing properties, it can help with digestive issues and acts as an anti-inflammatory agent for the skin.
For over 5000 years, myrrh EO has been used in religious settings around the world; its scent promotes well-being and emotional balance. You can substitute myrrh with jasmine essential oil.
9. Juniper Berry Oil Substitute
Juniper Berry essential oil has a light floral and slightly woody scent. It has antiseptic properties and antimicrobial properties, therefore you can use it for boils, to cleanse cuts, wounds, etc. The oil also acts as a stimulant and will help you feel refreshed throughout the day.
You can substitute it with eucalyptus essential oil.
10. Rose Oil Substitute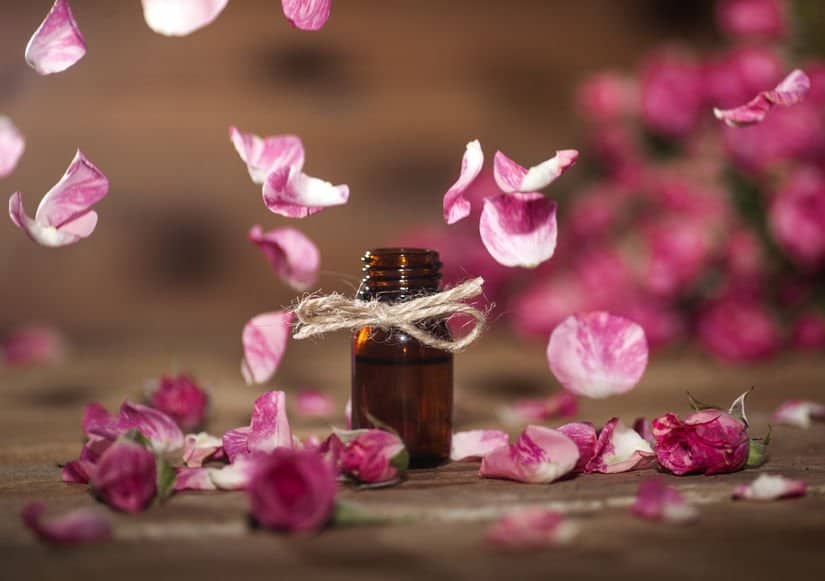 Rose oil has multiple medicinal properties and is an effective EO for fighting depression, anxiety, bacterial infections, inflammation, skin issues such as acne and is often used in skincare products. You'll get an instantly recognizable light, lingering, floral scent with this oil.
However, if you find yourself running out of your favorite rose oil, you can swap it out for geranium essential oil. Geranium has a floral scent, and it's effective against depression, anxiety, inflammation, and acne.
11. Balsam Fir Oil Substitute
You'll enjoy a fresh, woody scent with this Balsam Fir oil along with several health benefits. It's a natural pain reliever, and it can help to prevent infections, improve respiratory functions, eliminate body odor, and act as a detoxing agent.
Blue Spruce essential oil makes a good substitute. Its scent is very close to balsam fir's and it's also used as a natural pain reliever and can help eliminate body odors.
12. Rosewood Oil Substitute
Rosewood oil is popular in aromatherapy because it has a very mild floral scent with hints of spice and sweetness. This oil acts as an antidepressant, a mild analgesic, an antiseptic, and it can rejuvenate your skin and hair. As the Rosewood tree is on the IUCN List of Threatened Species, it is best to avoid using rosewood EO as much as possible, unless it comes from an approved plantation/source.
Ho Wood essential oil makes a good substitute; it has a light floral and spicy scent, and it has antidepressant, antiseptic, and analgesic properties.
13. Marjoram Oil Substitute
Marjoram oil has a long history, and it's traditionally been used to calm the nervous system, support the respiratory system, soothe tired or sore muscles, and it can act as a mild sedative. It has a fairly strong scent that varies between spicy and sweet.
Clary sage essential oil is a good substitute if you find yourself out of marjoram oil. It supports your nervous and respiratory systems, can help with tired or sore muscles, and it has mild sedative properties.
14. Thyme Oil Substitute
Thyme oil has a light herbal, medicinal scent. One of the main benefits of this essential oil is that it can improve circulation in the body and speed up the healing process. It's a great oil for your cardiovascular health, for reducing your chances of blood clots and for fighting off bacteria and viruses.
A good substitute for thyme oil is basil. They're both herbs that have light and lingering herbal scents. Basil oil has analgesic properties and has been shown to improve circulation and support cardiovascular health.  In addition, it has anti-viral / anti-bacterial properties and can help fight off a cold.
15. Neroli Oil Substitute
Neroli oil has a very refreshing and uplifting scent. It has a calming effect on your brain / nervous system and it has been proven to help with anxiety and depression.  Due to its antiseptic properties, it can help wounds heal promptly and is an excellent oil used in anti-aging recipes.
Neroli oil can be one of the most expensive essential oils . If you are looking for a less expensive substitute and depending on what you are going to use it for, you can use Bergamot, Geranium or Lavender essential oils.
You could also use Petitgrain or Ylang Ylang in the place of Neroli in skincare.
16. Ylang-Ylang Oil Substitute
Ylang-Ylang oil has a delicate and light floral scent and is a favorite go-to oil for aromatherapy. It can be used topically as it has anti-inflammatory properties that can help calm skin conditions like rosacea, scalp dermatitis or eczema.
Jasmine oil is a good substitute for ylang-ylang. They both have a floral scent, although Jasmine is slightly stronger. Jasmine comes with several health benefits including balancing hormones, fighting depression and anxiety, and is a great addition if you want to use it for skin disorders.
Another great, yet very expensive alternative that you could consider is Helichrysum.
17. Eucalyptus Oil Substitute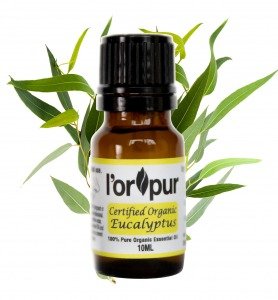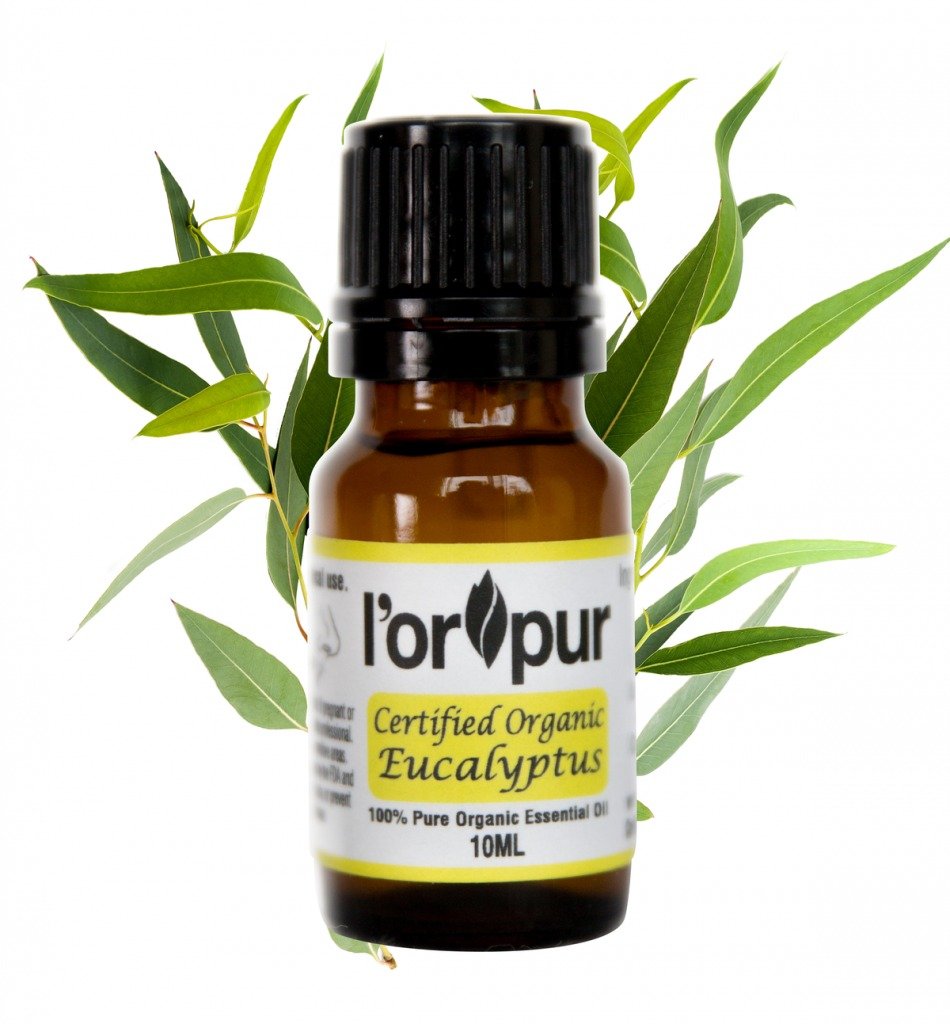 Eucalyptus is an Australian native plant, and it has a very distinct, fresh scent. It's found in a variety of rubs, mouthwashes, lotions, and rash creams. Eucalyptus has antimicrobial properties that are effective for combating respiratory tract infections and colds and flu.
Cedarwood oil is a good alternative to eucalyptus oil. One of the main benefits of cedarwood is that it can help with inflammation and itching caused by skin problems like eczema. It also helps to stimulate your immune system and fight respiratory infections.
18. Lavender Oil Substitute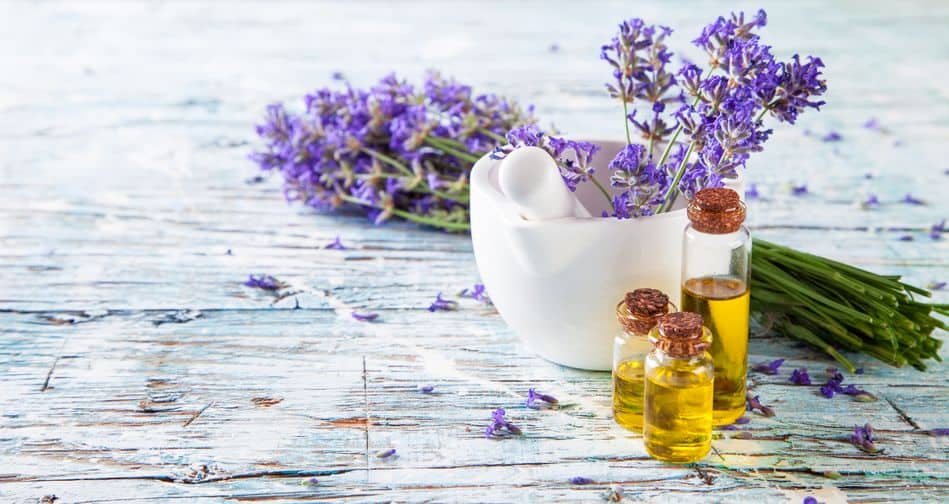 Lavender oil is one of the most well-known and versatile essential oil in aromatherapy. It has a floral, fresh, herbaceous scent which can be slightly camphorous. Most commonly known for its relaxing effects on the body, it is also well known for its ability to help promote sleep and for its skin-healing properties. It is generally used for cuts, bruises and burns.
I've had recent feedback from a few people who say they are allergic to lavender EO. You can use rosemary essential oil as a substitute for it. Rosemary has a woody, evergreen like scent and is known to boost brain function, support the healing of nerve tissues, soothe digestive uses and relieve muscle aches and pains. More recently, it has become a popular ingredient in many skin and hair care products due to its antiseptic properties.
Other essential oils you could use in-lieu of lavender when used for stress relief and calming include petitgrain, bergamot, clary sage and roman chamomile.
If you want to substitute lavender in skincare, use rose or sandalwood instead. In haircare, use tea tree or roman chamomile if you happen to run out of lavender.
19. Roman Chamomile Oil Substitute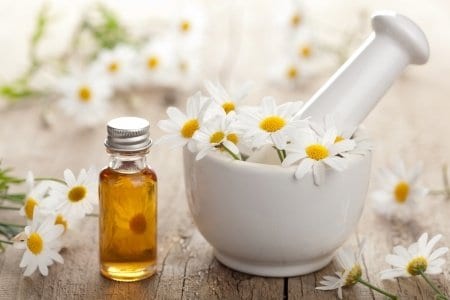 Roman Chamomile has a crisp, sweet, fruity and herbaceous aroma. It's one of the few essential oils that most would agree is safe to use with children when well-diluted. Its warmth and gentleness can help create a relaxing and calming atmosphere as it supports calming effects on the body and mind. Soothing to all types of skin, it's often used in skin and hair products and also for headaches.
If you don't have Roman Chamomile, you could use Lavender or Bergamot as a substitute. Both Lavender and Bergamot are known to dissipate anxious feelings and provide calming and relaxing properties, which may aid in alleviating insomnia, anxiety, depression, restlessness, and stress.
For a skincare substitute, go with clary sage.
20. Helichrysum Oil Substitute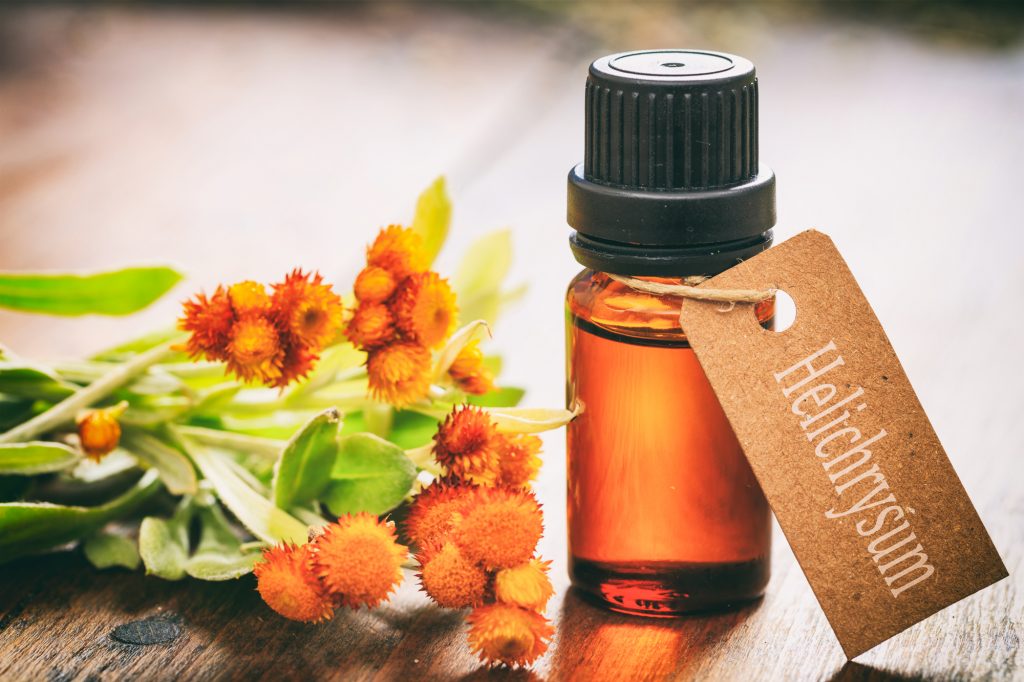 Helichrysum essential oil (Helichrysum italicum) is one of the most expensive and scarce oils out there. This is due to years of overexploitation of the wild helichrysum harvest. It has a fresh, earthy, herbaceous aroma and is referred to as "The Everlasting Flower" because of its rejuvenating benefits and endless applications it holds to improve skin complexion.
Needless to say that it is often used in anti-aging skincare products, such as in the L'orpur Premium Age-Defy Oil. Other benefits include supporting heart and liver function, improving blood circulation, relieving stomach aches and digestion and boost immunity.
It is hard to find one substitute for this amazing essential oil; so depending on what you are using it for, substitutes include sandalwood, jasmine, lavender, frankincense. If you are using it on your face though, I highly recommend giving neroli, myrrh, clary sage or ylang ylang oil diluted in a carrier such as rosehip a try. It can help reduce your wrinkles and lines, firm up your skin, and make it clearer and brighter in the process. If you don't believe me, try doing facial gua sha for a month. I guarantee that you will see results before the month is over!
Happy Substituting!
(Visited 10,166 times, 19 visits today)