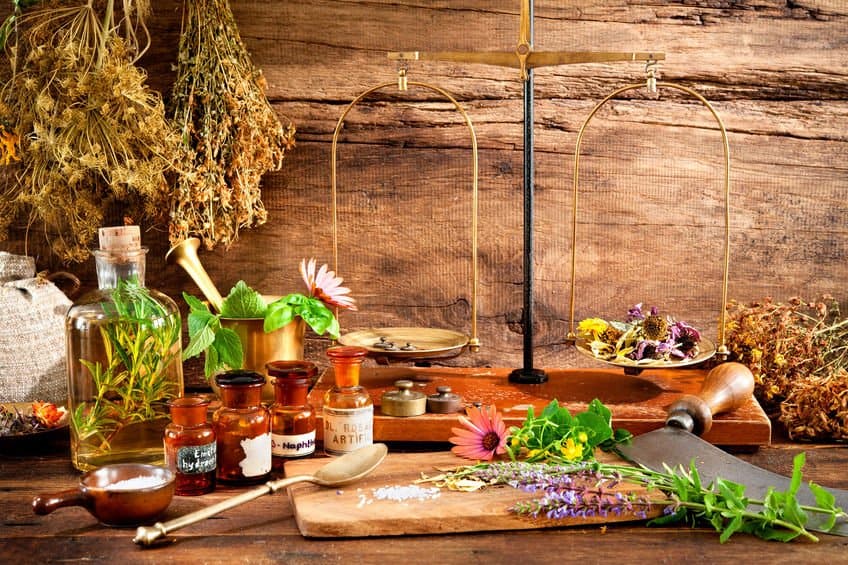 Nerve discomfort can be a sign of several different conditions, including diabetes , shingles, HIV and cancer. For some, nerve pain is irritating; for others, it is demoralizing and life changing. No matter how it feels, nerve pain can disrupt every aspect of your life.
Research shows that people with nerve pain are more likely to experience problems like disturbed sleep, stress, anxiety and depression. On top of that, when you have a major medical condition such as cancer or HIV, dealing with the extra anguish of nerve pain can be an almost impossible thing to do. While nerve pain cannot be eradicated completely, it can be minimized to an extent that it stops affecting your life – and there are numerous excellent natural alternatives available to do so.
While it is very important to address the root cause of the pain, using essential oils can do a good job at alleviating the discomfort experienced in most cases of nerve pain. Just like any other natural remedy, it might take a little trial and error and/or tweaking to figure out the best essential oil mix for a person, however it is well worth it.
When figuring out which essential oils to use for your condition, consider what the condition triggering the pain is, what the intensity of the pain is, as well as the psychological element involved.
What Are The Best Essential Oils To Use For Nerve Pain?
Whilst every essential oil has beneficial properties of its own, the effectiveness of some oils in dealing with nerve pain like pinched nerves is more than others. In my humble experience, some oils work well for nerve discomfort, while others are more suited to dealing with muscle or joint conditions. When dealing with nerve pain, here are a few of the options to consider.
14 Essential Oils To Get Rid Of Nerve Pain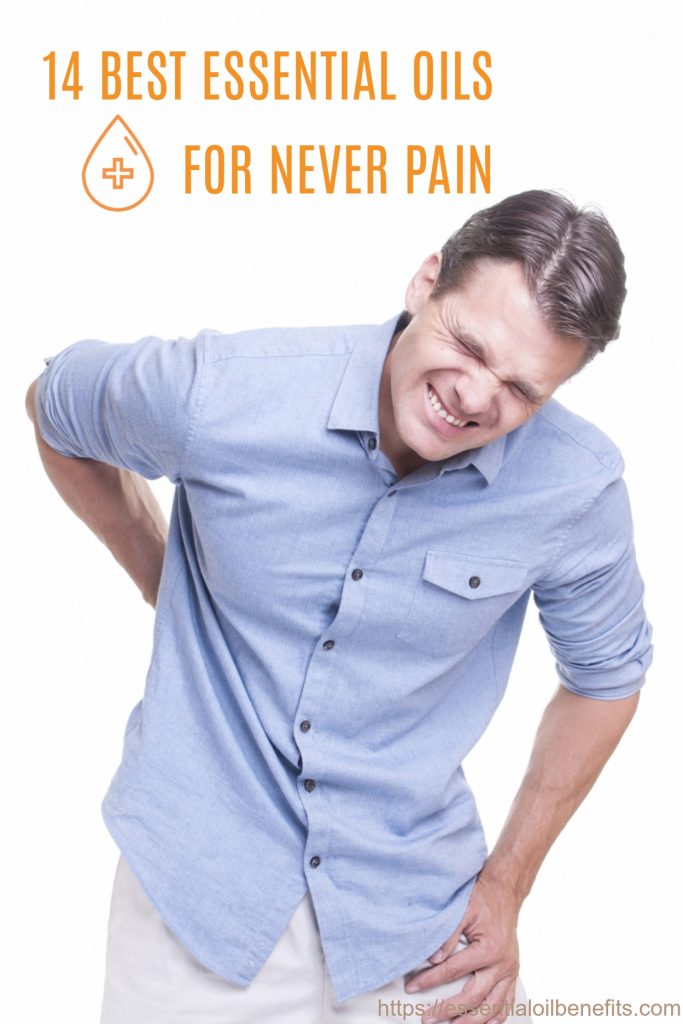 1. Eucalyptus
Eucalyptus has anti-inflammatory, analgesic and antispasmodic properties. It can be helpful in dealing with nerve conditions like neuralgia, sciatica and temporary paralysis due to its ability to improve blood circulation in the body.
2. German Chamomile
Therapeutic grade German Chamomile consists of chamaluzene, the greatest anti-inflammatory component in all essential oils, and alpha-bisabolol in high amounts. These bioactive substances present in German Chamomile show both antiphlogistic and anti-inflammatory properties that are highly useful in dealing with nerve disorders.
Due to the presence of lactone substances like coumarin, this oil can be used to lower the swelling & puffiness, as a nervous system sedative, as a detoxing agent for the liver, and as an immune system booster.
3. Roman Chamomile
Roman Chamomile has analgesic, anti-inflammatory, and anti-spasmodic properties. It is very helpful for nerve conditions like neuralgia, neuritis and rheumatic pain.
4. Clove
Clove has anti-rheumatic, analgesic, anti-spasmodic and anti-neuralgic properties. This essential oil also comes in handy for conditions like arthritis, rheumatism, sprains and muscular pains. In addition, Clove is valuable oil for toothaches.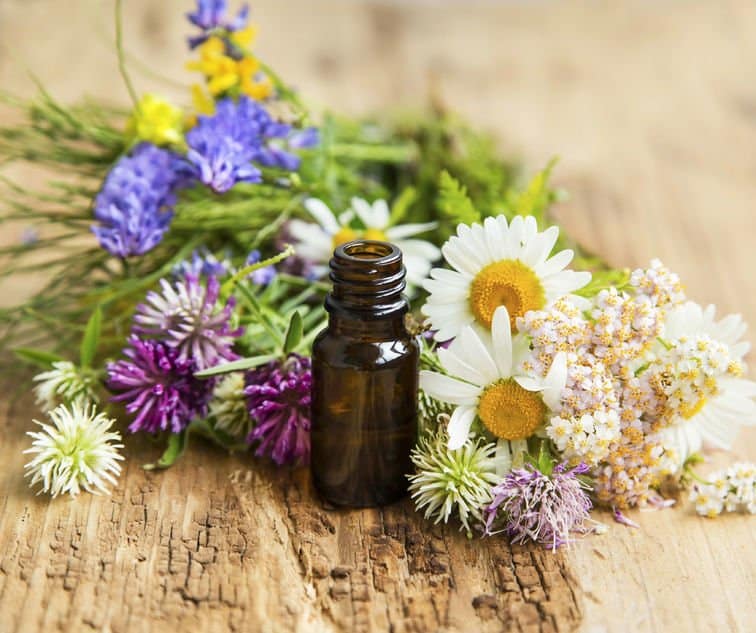 5. Fir
Fir has analgesic and warming properties. It is useful for muscular aches and pains, along with conditions like arthritis and rheumatism.
6. Frankincense
Frankincense has sedative and anti-inflammatory properties that come in handy for conditions like rheumatism.
7. Wintergreen
The anti-spasmodic, analgesic, anti-inflammatory and soothing abilities of Wintergreen help in conditions like muscle knots and spasms, gout, arthritis, joint and muscle pain and nerve swelling.
8. Geranium
The anti-inflammatory properties of Geranium can help in conditions like rheumatism and neuralgia. In addition, I have found this oil to be useful in boosting the blood circulation in your body.
9. Ginger
Ginger that we often use in our home is a natural anti-inflammatory, analgesic and antispasmodic agent. The essential oil of ginger can be highly efficient in treating nerve discomforts.
10. Sage
The stimulating, antispasmodic, anti-inflammatory and analgesic properties of this oil make it highly useful for conditions like rheumatoid arthritis, tendinitis and neuralgia.
11. Helichrysum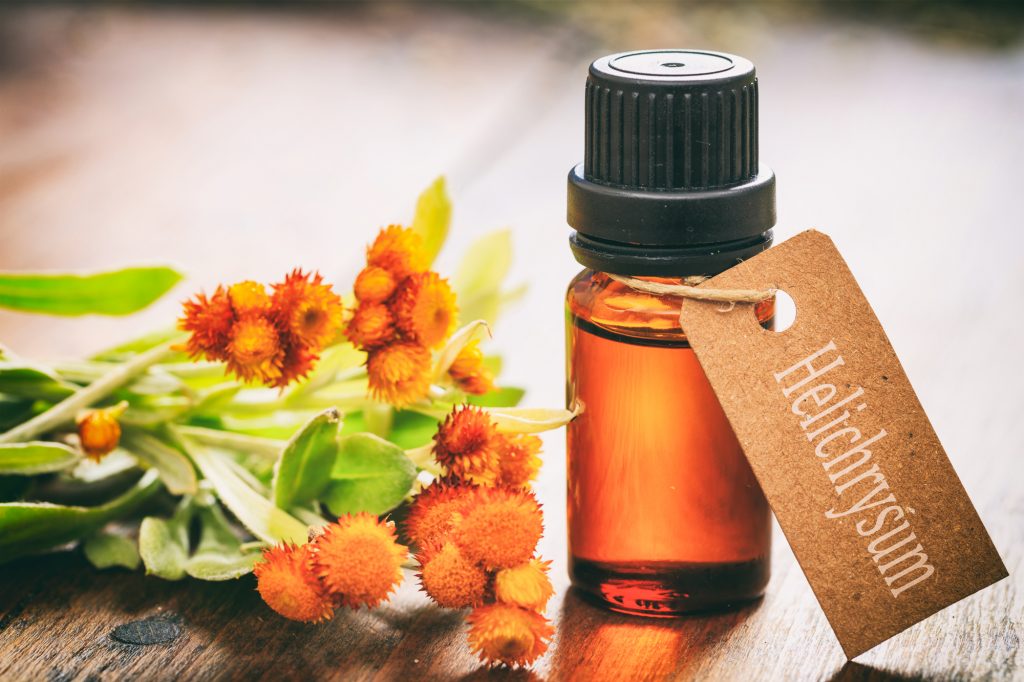 Helichrysum has anti-spasmodic, anti-inflammatory, and sedative properties. I often recommend this oil to my patients suffering from conditions like shingles, arthritis and rheumatism.
12. Lavender
Lavender has anti-inflammatory, analgesic and antispasmodic properties. It is useful for conditions like neuralgia, sciatica, muscle aches, lumbago and muscle spasms.
13. Marjoram
Marjoram has analgesic, antispasmodic and anti-inflammatory properties that can be helpful for back aches, spasms, sprains, muscle aches, stiffness and lumbago.
14. Peppermint
Peppermint has a clean, fresh, strong and minty aroma. This strong healing essential oil boosts the therapeutic impacts of the other essential oils when used in conjunction.
Peppermint is also a natural antispasmodic and anti-inflammatory agent. Therefore, it is very useful for rheumatism, arthritis, sciatic, neuralgia and muscular aches and discomforts. In addition to that, the cooling sensation of this oil is highly relaxing. While this oil is easy on the skin in most cases, I recommend using it in diluted forms, as there have been a few cases of side effects reported.
So, here we come to the end of the list of essential oils that are useful for treating nerve conditions. As mentioned before, which oils you end up contributing to your blend will depend upon who the mix is for and what the cause and extent of the pain is.
Other Essential Oil Blends That Offer Quick Relief In Nerve Pain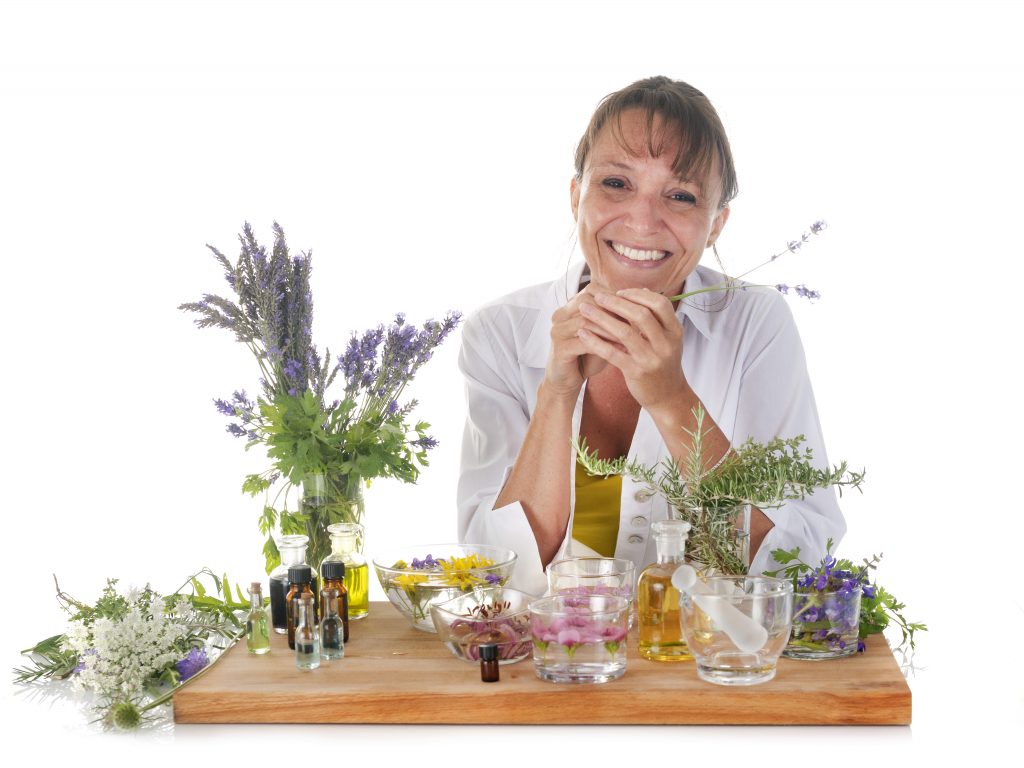 Here are some of the essential oil recipes that I have personally tried and tested for their effectiveness in dealing with nerve pain:
Recipe 1 – Headache Blend
A synergy of peppermint, marjoram and lavender in the ratio of 4:4:1 in a 3 % dilution with coconut oil can offer quick relief in headaches caused due to a nerve disorder.
Recipe 2 – Essential Oil Blend for Sciatica Nerve Pain 
3 drops of black pepper in 5 ml coconut oil (or any other carrier oil, such as almond or jojoba) gently massaged on the lower back area can offer significant relief in sciatica.
How To Use Essential Oils For Nerve Pain Relief
Take a few drops of therapeutic grade essential oil blend of your choice from the above list and then rub it gently onto the skin until it is totally absorbed (two to three minutes at the most).
When applied on the back of the neck at the base of the hairline, these oils can soothe the nerves and minimize any kind of swelling due to a nerve disorder.
Recommended Products For Nerve Pain
My own brand of essential oil for pain relief, l'orpur contains 8 essential oils as well as sesame and almond as carrier oils in a proprietary blend. L'orpur is also the only essential oil blend that apart from pain relief offers nourishment to your skin.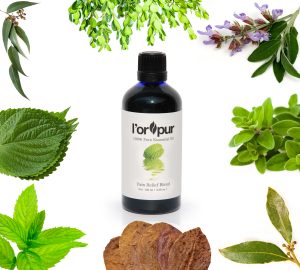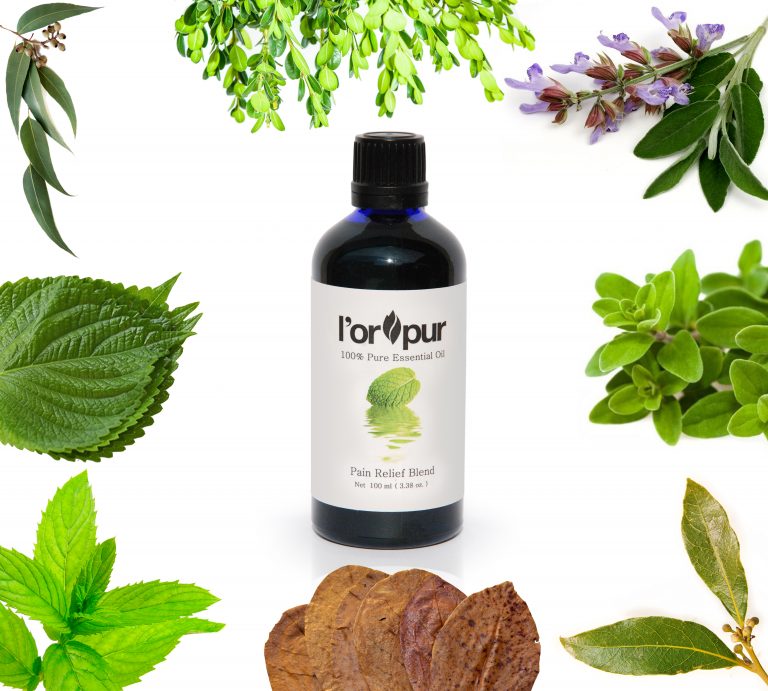 The Bottom Line
Nerve disorders are highly uncomfortable to deal with. Consequently, more and more people are looking towards using essential oils to help themselves manage this agonizing condition. While being safe and effective for any kind of nerve disorder, essential oils have an instant effect on the brain. Several studies support their ability to affect the nervous system positively and facilitate the healing process.
(Visited 116,656 times, 1 visits today)