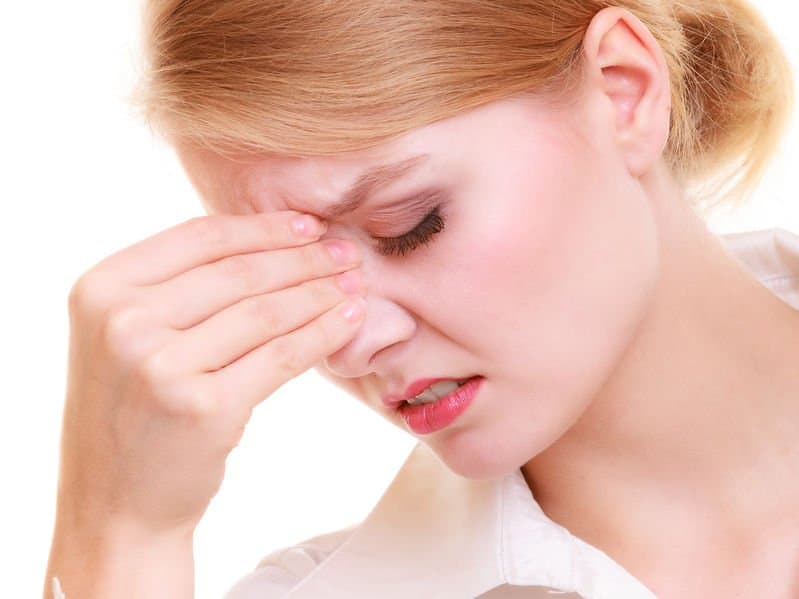 Chances are, you've probably dealt with sinus pressure or congestion at one time or another in your life. This bothersome condition, commonly known as sinusitis, is caused by inflammation of the sinus cavities, which are the air pockets found in the bones of the face.
Sinuses are located on the cheeks, around the eyes, nose and the forehead and they are connected to the nasal cavities by little channels that are lined with mucous membranes. When these mucous membranes become inflamed due to a cold or allergy, they block the nasal passages along with the entire drainage mechanism of the sinuses and thus restricts breathing. As mentioned above, this blocking of the sinus generally leads to an infection referred to as sinusitis.
This inflammation can produce miserable symptoms including headaches, sore throat, post-nasal drip, coughing, sneezing, facial pain, and general congestion, typically lasting anywhere from a few days to several weeks at a time. While many people seek prescription medication to help remedy these symptoms, it is a bit of a gamble due to the potentially harmful side effects that can come along with these synthetic substances. Read on as I present all-natural therapies to get rid of sinus infections and congestion.
Facts About Sinus Infection
The two images below show 18 facts about sinus infection.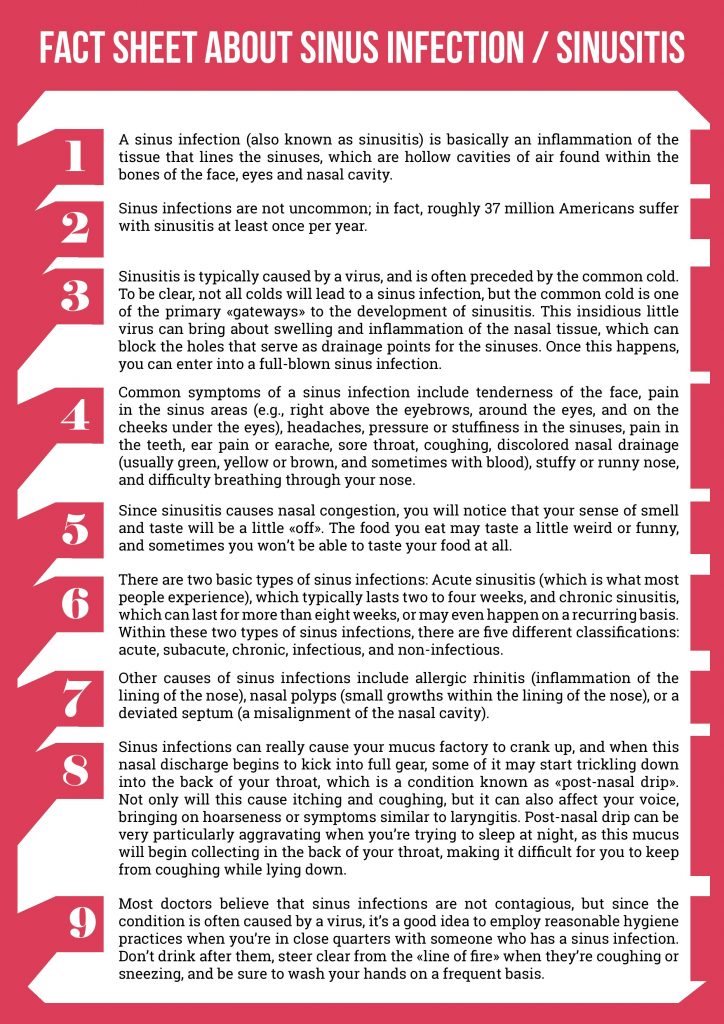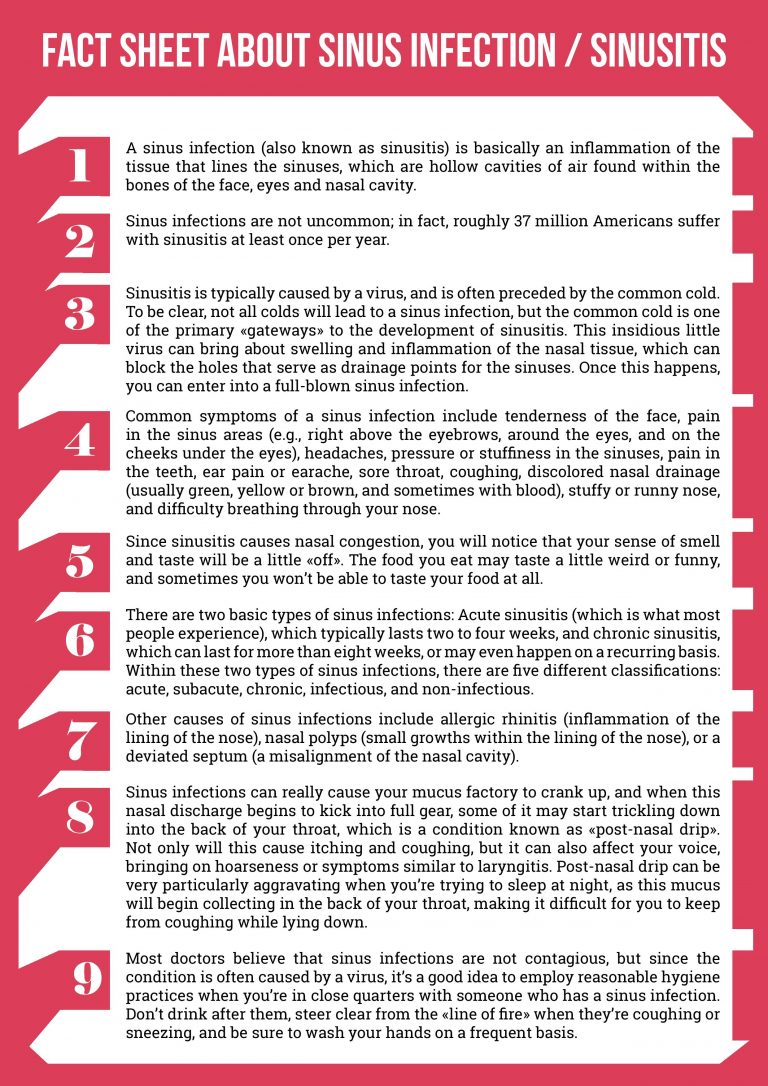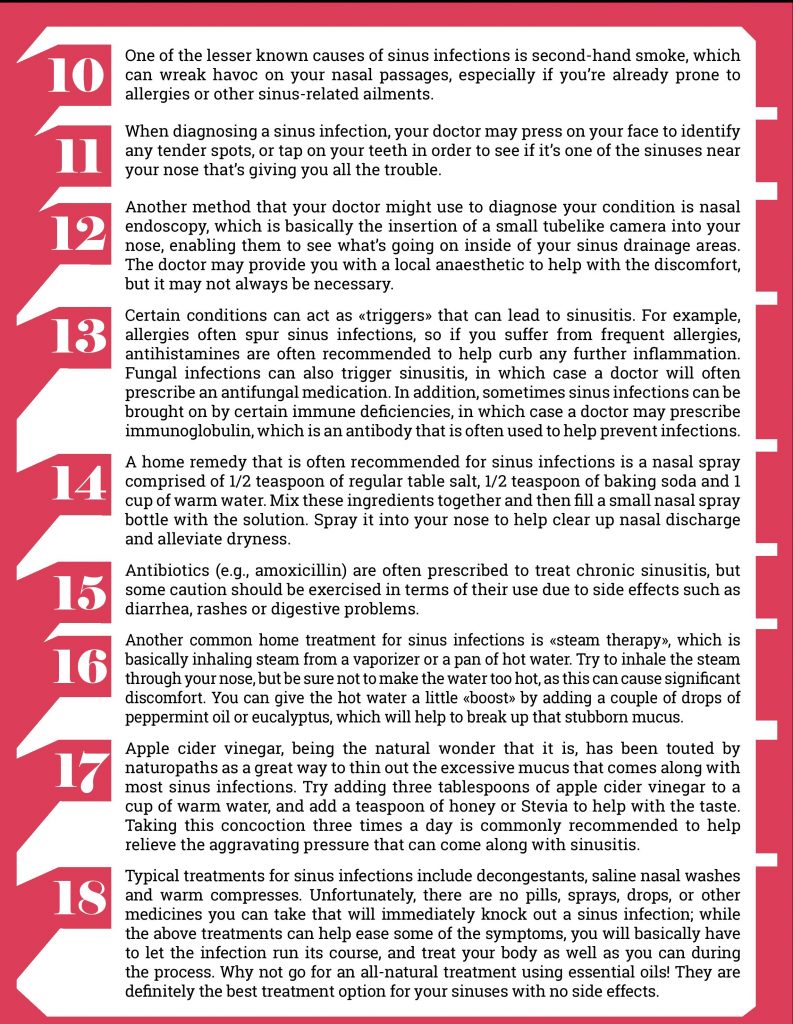 Why Do So Many People Use Essential Oils For Relief In Sinusitis?
There are many natural ways of obtaining relief in conditions like sinusitis and one of them is using aromatherapy.
Aromatherapy is a science that treats medical conditions with the help of essential oils. Essential oils have been used since long for conditions like sinusitis for their ability to unblock the clogged passages, improve breathing and minimize mucous secretions.
Several people opt for Aromatherapy because it is natural and the person does not have to depend upon Allopathic medicines, which in many cases are not easy on the body. Essential oils are safe and adapt quickly to the human body, including children and elderly people recovering from other ailments.
7 Ways You Can Use Essential Oils For Sinusitis Relief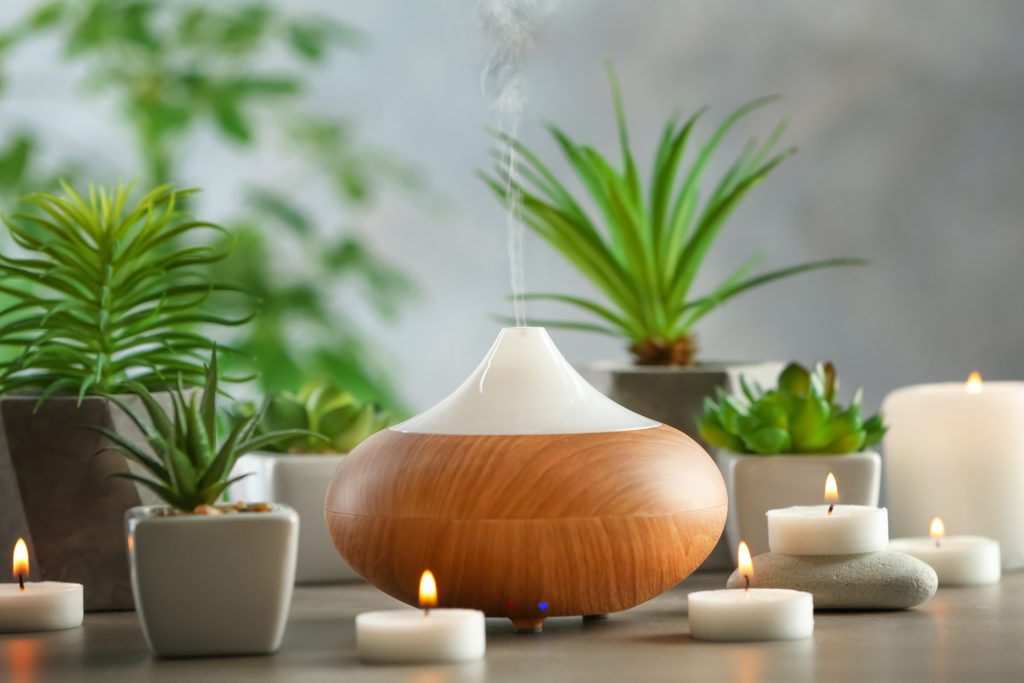 1. Steam inhalation
Boil distilled water or tap water and pour it in a 5 cm deep heatproof bowl. Thereafter, add 7-8 drops of essential oils and stir well. Lean over the bowl, cover the back of your head and inhale the steam through your mouth and nose. Do this as long as the water is hot and steam is coming out. When the water has cooled down, just reheat the water. You can repeat this process as often as you want. The best essential oil that is recommended for use in this process is peppermint. Just dilute a drop of peppermint oil in 2 drops of calendula, grape seed or sunflower base oil and inhale the vapors coming out of the blend.
Alternatively, put a couple of drops of essential oil of fennel on a clean handkerchief and inhale the vapors to alleviate the sinus discomfort. Fennel oil is a potent antiseptic, antispasmodic, anti-toxic and an efficient expectorant.
Perfect recipe for steam inhalation
For immediate relief from the signs and symptoms of sinusitis, use the following essential oils in the amounts mentioned for steam inhalation:
2. Using essential oils in a humidifier or vaporizer
Add 25-30 drops of the essential oil of your choice to a vaporizer or humidifier and use it in the room you stay for longest time. I recommend eucalyptus, lemon, basil and blue cypress essential oils for use in a humidifier as they have effective antibacterial, anti-inflammatory and decongestant properties that freshen up the indoor air, settle the dust and neutralize pollutants.
3. Use in a diffuser
While there are many types of diffusers available in the market, all of them work by dispersing essential oils into the air, from where you can breathe them in. Generally, people mix about half a cup of water with 4-6 drops of essential oils for use in a diffuser. In order to get the maximum benefit, sit as closely as possible to the diffuser and breathe deeply. This approach can be quite useful if several members of your family are suffering from sinusitis.
4. Take a long hot bath
Sprinkle 8-10 drops of essential oil on a sponge and put it in your bath or shower while you bathe. Let the water be as hot as possible; however, make sure that you are comfortable with the temperature of the water, and stay in the bath for as long as you desire. I have found best results with essential oils of lavender, peppermint, cinnamon and juniper as all of them have great antibacterial properties.
5. Using essential oils in a massage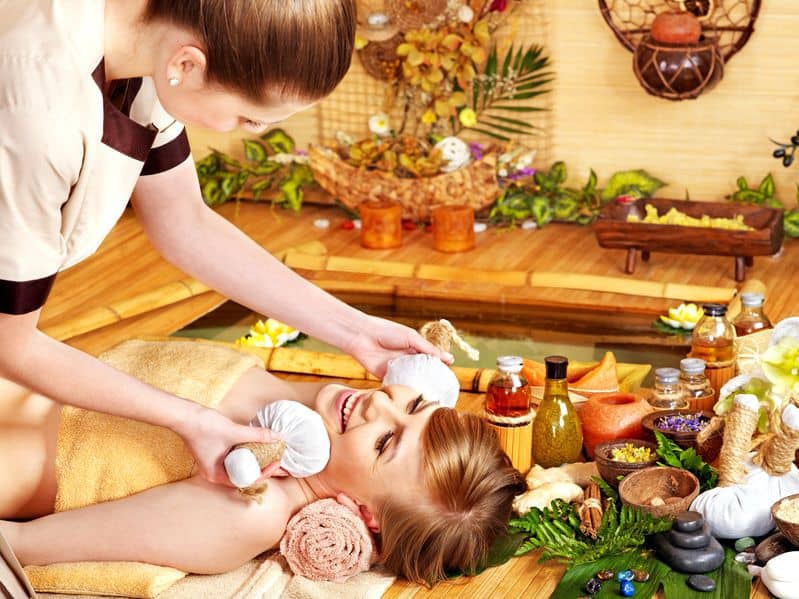 Blocked air passages interfere with the breathing and promote sleep problems. In order to decongest these blocked passages; mix 3-4 drops of each of the geranium, lavender, orange and lemon essential oils in an ounce of grapeseed oil and carefully massage the neck, temples and back of the neck. Unwind and breathe deeply of the decongestant vapors.
Alternatively, softly rubbing 2 or 3 drops of ginger, eucalyptus, white fir or rosemary oil on the sides of the nose bridge can help relieve congestion. You can also rub the essential oils on the pressure points of your face and the forehead: beside each nostril, under your nose midline, at the beginning of each eyebrow and the forehead. However, avoid contact with the eyes at all costs. The pungent and stimulating odor of these oils can quickly relieve issues like nasal blockage.
Massage oil recipe for sinusitis
In order to prepare perfect massage oil for relief in sinusitis, mix the following essential oils in amounts mentioned to 10 ml of carrier oil of your choice:
6. Oral consumption
You can calm a nagging cough, by ingesting a blend of 1-2 drops of therapeutic grade fennel oil and 1 tablespoon of natural honey. FDA has declared therapeutic grade Fennel essential oil safe for human consumption.
7. Water the sinuses using a neti pot (lota)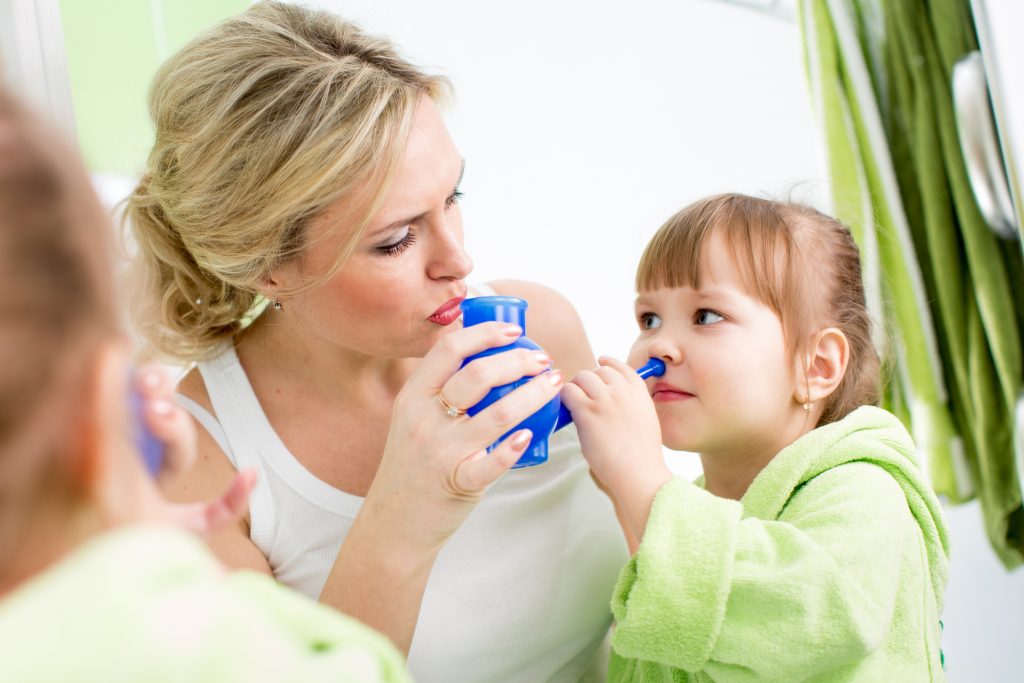 Put the essential oil solution in a neti pot and lean over the sink, turning your head on one side so that your ear is facing the sink. Gradually put the solution into the upper nostril, keeping your head stationary and drain that out from the other nostril. Make certain that you breathe through your mouth in order to do this process properly. Repeat with the other nostril.
In order to create an essential oil solution for use in a neti pot, add the essential oil of your choice, but no more than one to two drops. In a bowl, take a cup full of warm water (not too hot to burn the nasal tissues) and add one tablespoon of finely ground sea salt. Stir until the salt is dissolved. Add the essential oils and mix well.
8 Home Remedies For Sinus Congestion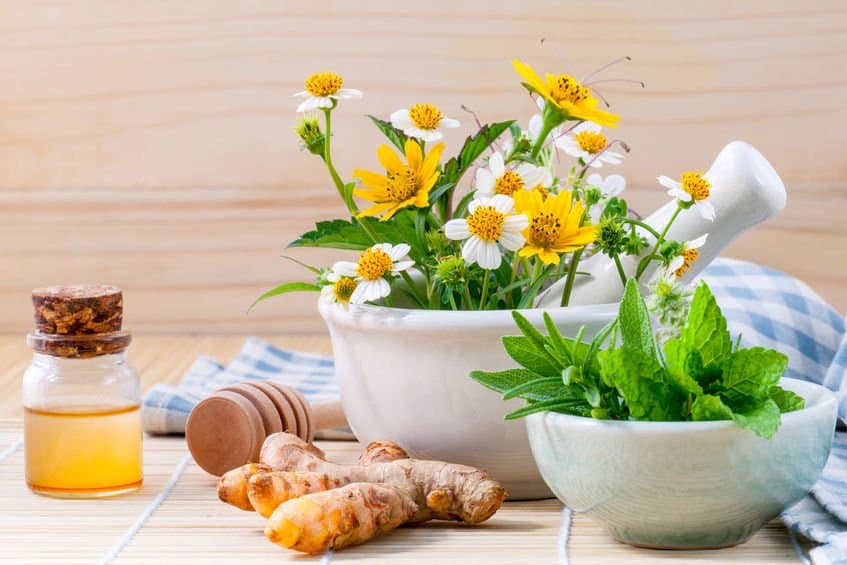 If you're looking for some natural, holistic ways to alleviate sinus issues and clear your stuffy nose, below are 8 reliable home remedies to help you knock out sinus congestion.
1. Give your sinuses the "steam treatment"
Breathing in hot water vapor is a great way to introduce moisture into the sinuses, which can help loosen up mucus and other natural debris in your nose. There are a couple of ways to do this: You can take a hot, steamy bath or shower, or you can just boil a pot of water on the stove and then carefully inhale the steam that comes from the boiling water. Just remember to exercise caution and inhale gradually at a safe distance so that you don't burn your nose.
As described above, you could also consider adding a couple of drops of eucalyptus oil or menthol into the shower, bath or pot of boiling water, as the vapor from these natural substances is well-known for alleviating congestion.
2. Flush out your nasal passages
Saline sprays and washes are one of the most reliable home treatments you'll find for sinus congestion. Saline washes help to loosen up and thin out mucus, which can help flush it from your nasal passages and allow the free passage of air.
As mentioned above, one of the most popular products on the market in this regard is a nasal irrigation system known as a Neti pot. This small container is designed to flush or rinse mucus and other debris from your nasal cavity. Scores of studies have shown that irrigating your nasal passages with a Neti pot can help to alleviate congestion, pressure, facial pain, another troubling symptoms that arise from inflamed sinuses.
3. Supplement with bromelain
Bromelain is a natural protein that can be found in the stems of pineapples, and it has been used for years to reduce swelling in the nasal cavities. In fact, boxers have often used bromelain to diminish swelling after battling it out in the ring.
You can purchase bromelain as a supplement in most health food stores, but be sure to check with your doctor first, as it might interact with other medicines. In addition, make sure that you always follow the dosing instructions that are outlined on the product label.
4. Use humidifiers around the house

By keeping the air moist, you can keep your sinuses from drying out and becoming inflamed. Be sure to install a humidifier in your bedroom, as it can really help you achieve a more peaceful sleep while you're grappling with symptoms of sinus congestion.
One important thing to remember is that you must keep the humidifier clean, as dirty humidifiers can produce mold. In addition, make sure to monitor the humidity levels in the room so that they don't exceed 50 percent, and only use humidifiers during the months when the weather is dry.
5. Stay hydrated
This is a good rule to follow whether you have sinus congestion or not, but it definitely comes in handy when you're dealing with unpleasant sinus symptoms. The reason why is because staying hydrated will keep your sinuses moist, which helps to stave off inflammation due to dryness.
Most experts recommend that you drink at least eight 8-oz glasses of water per day, and while you're dealing with sinus symptoms, you might want to steer clear of caffeinated and alcoholic beverages as well, as they can cause dehydration. If you're not sure whether or not you're getting enough fluids, check the color of your urine – if it's very light yellow to clear in color, you're doing great, but if it's dark yellow or brown, you need to drink a lot more water.
6. Consider eating some spicy foods
Adding foods that pack a spicy punch can work wonders for opening up your nasal passages. Try horseradish, brown mustard, jalapeno peppers, curry, cayenne pepper, wasabi, etc., but be mindful of what your stomach is able to take – after all, you don't want to bring on a bad case of indigestion while trying to get rid of sinus congestion.
7. Apply hot and/or cold compresses
One of the easiest ways to bring short-term relief to sinus pain and congestion is to apply a hot or cold pack to the bridge of your nose. If you're not sure which one to choose, just try both at varying times during the day and monitor the results. If you're short on supplies but you need immediate relief, you can simply take a pack of frozen vegetables from your freezer, wrap a towel around it and apply it across your face.
You can also put together a makeshift hot pack by dampening a washcloth, wringing it out and then heating it in the microwave for about one minute. After heating, lay it over your face, but be sure to check the temperature level of the washcloth so that you don't get an unpleasant surprise.
8. Drink peppermint tea
Home remedy enthusiasts have long extolled the virtues of peppermint, and drinking peppermint tea is one of the best ways you can benefit from this highly potent natural substance.
Keep in mind that peppermint has a high menthol content, which is well known for its ability to open up the nasal passages and thin out mucus. By drinking peppermint tea, you receive the benefits of not only the peppermint and menthol, but also the steam from the warm liquid.
Recommended Product for Sinus Infection
If you are looking for a natural product with organic ingredients for sinus/congestion relief, why not try my L'orpur Natural Nasal and Sinus Spray! It offers relief of all types of sinus conditions, sinusitis, sinus pain, sinus pressure, sinus and nasal congestion.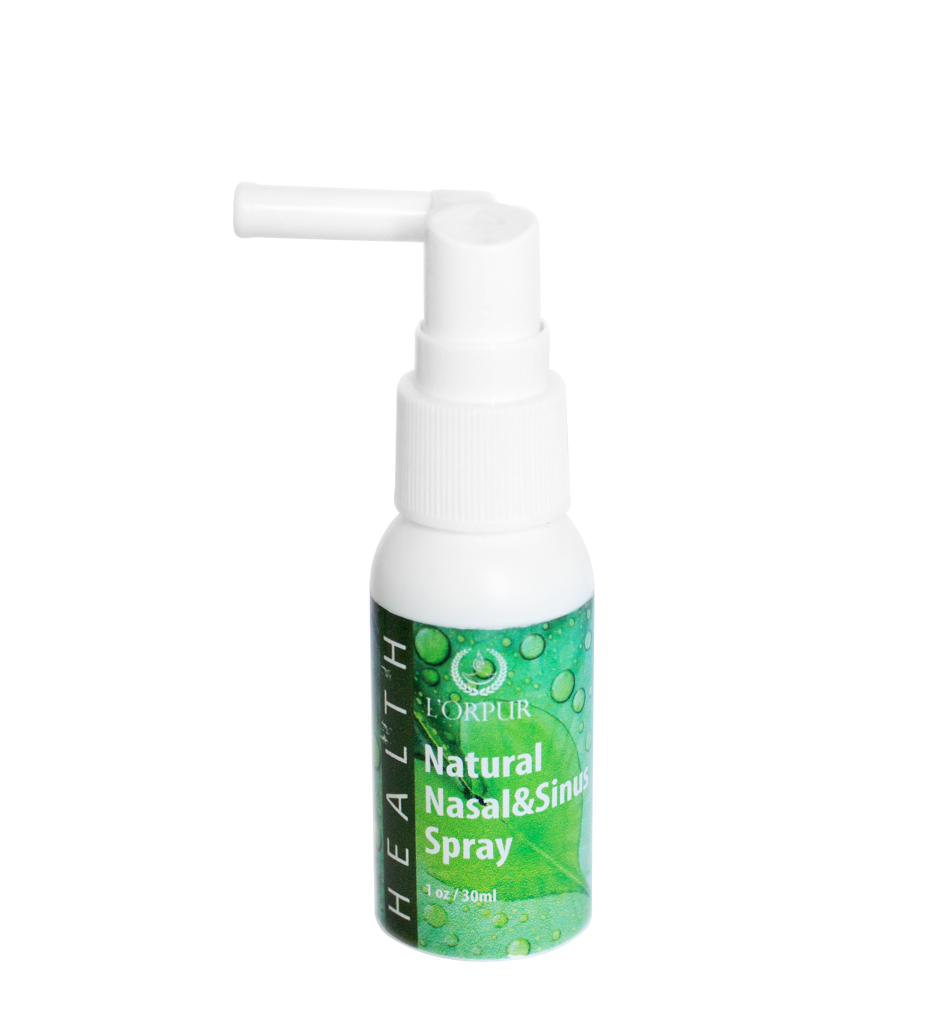 Few More Tips For Sinusitis Relief
In order to keep the discharge thin so that it can drain easily, I strongly re-iterate that you drink plenty of water and avoid the consumption of alcohol at all costs as it can irritate your sinuses.
Try to avoid dairy products such as cow's milk that promotes mucus production.
The Final Word
As you can see, there are several ways to address sinus congestion without immediately deferring to unnatural or synthetic substances. Keep the above natural remedies in mind to help you stave off the effects of sinus congestion.
In case the use of essential oils or home remedies is not offering you the relief you were expecting, or if your condition is getting worse, get in touch with a health care professional immediately and have a proper diagnosis.
(Visited 376,653 times, 2 visits today)