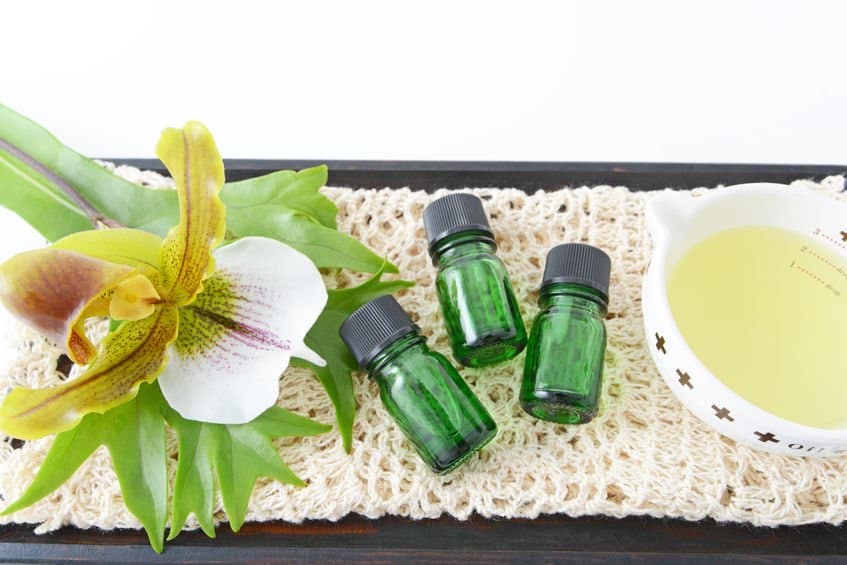 Hemorrhoids are a common problem experienced by over 50 % of people by the time they reach the age of 50. The problems associated with them are still considered a taboo topic, forcing many individuals to delay their treatment and suffer needlessly for way too long.
Numerous natural treatments for hemorrhoids exist: some take care of the symptoms while others tackle the cause itself. The use of essential oils is highly recommended for the reason that they offer long-term relief. With that said, here is all you should know about using essential oils for the treatment of hemorrhoids.
Facts About Hemorrhoids
The two images below show 15 facts about hemorrhoids.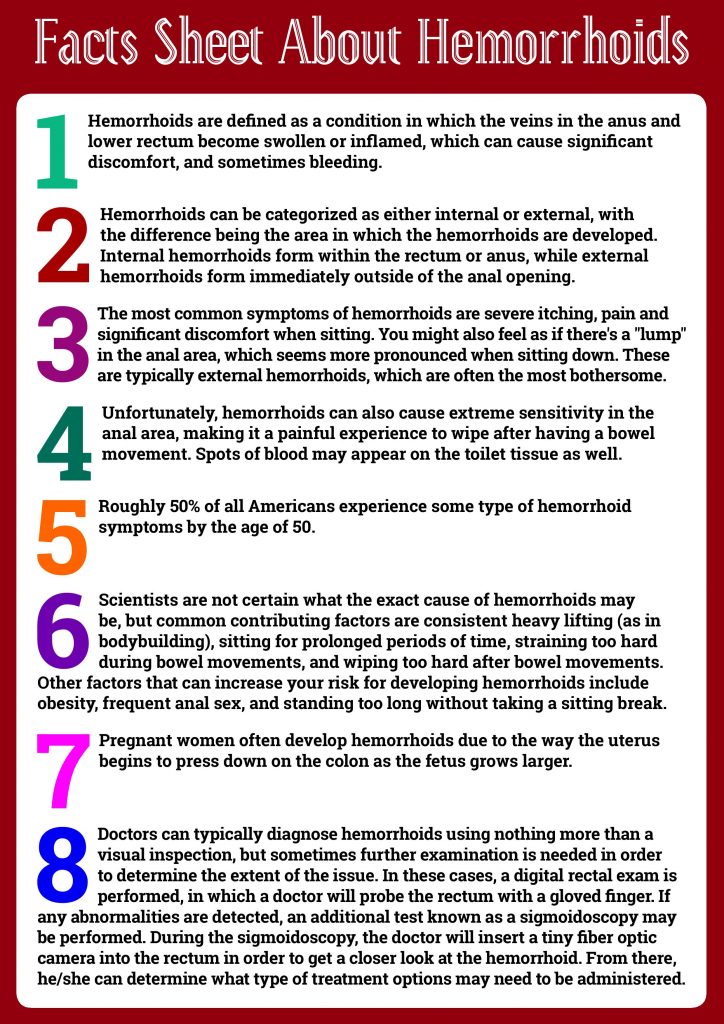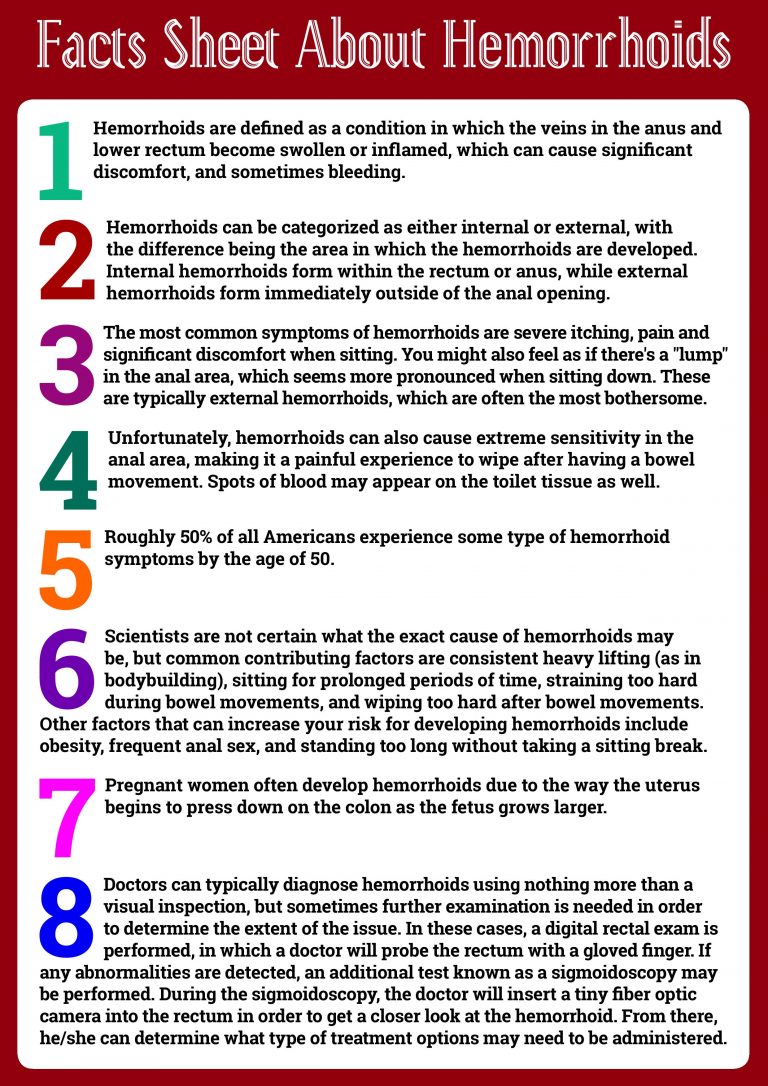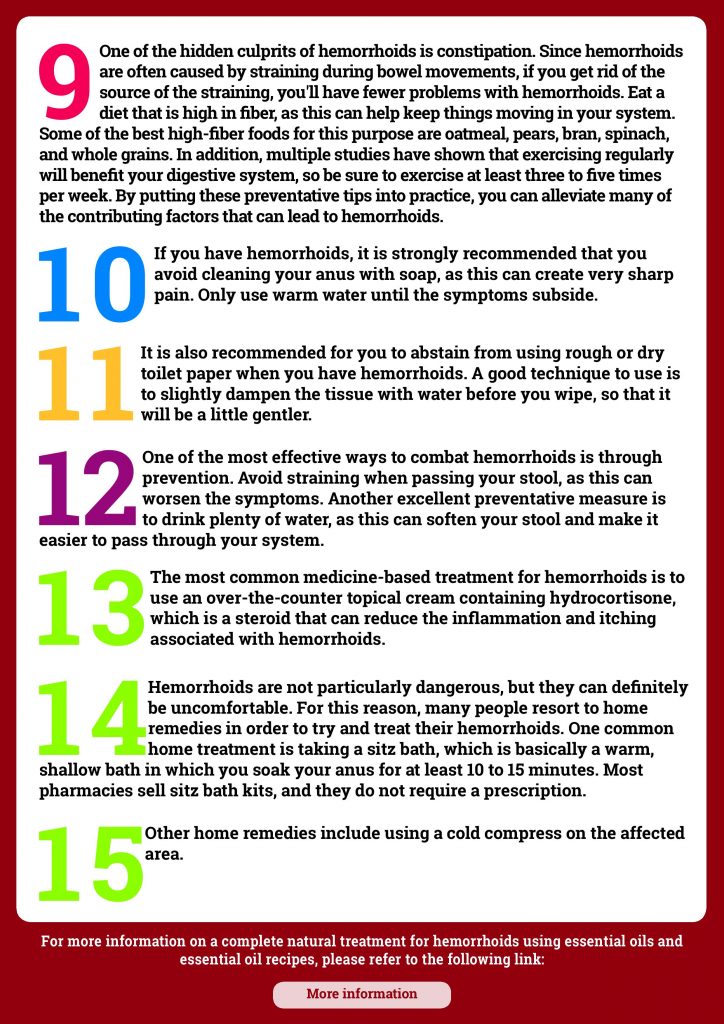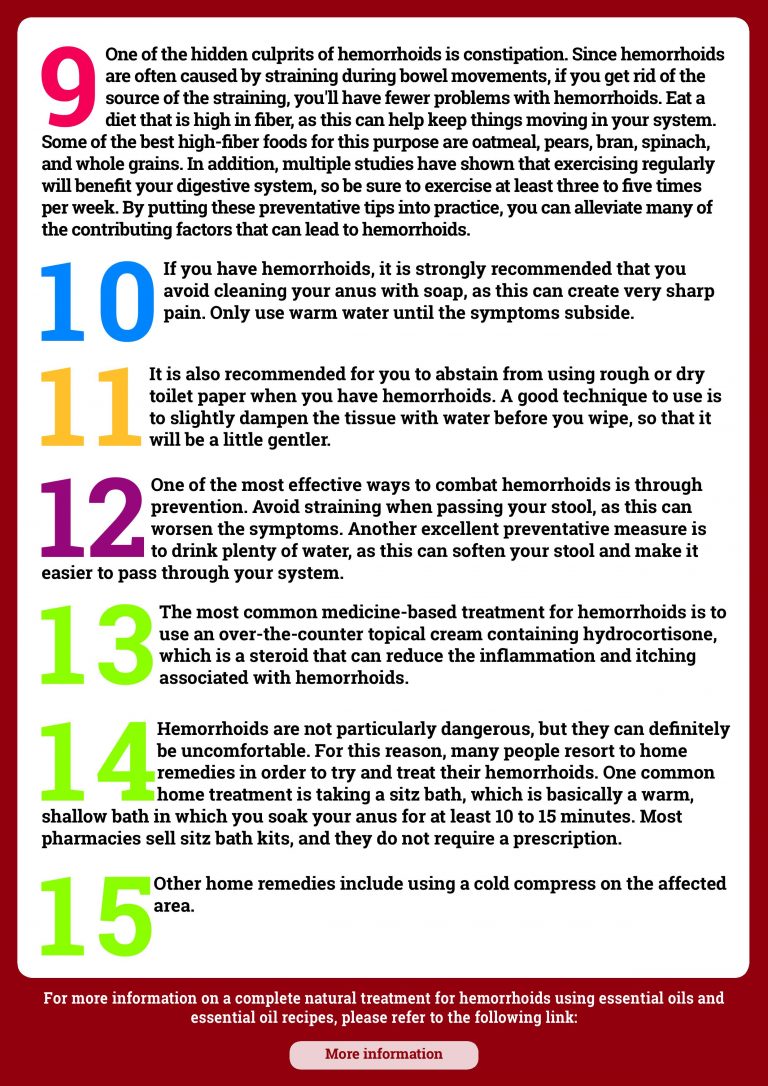 What Makes Essential Oils So Beneficial For The Natural Treatment Of Hemorrhoids – Top 3 Reasons?
Below are 3 reasons why essential oils are invaluable to deal with hemorrhoids:
1. Reducing the inflammation caused by hemorrhoids
Essential oils are the best known for their anti-inflammatory effects. By easing the inflamed capillaries and tissues, these oils eliminate the pressure that constricts the anal canal, thus alleviating the pain caused.
2. Alleviating the burning, stinging, and itching discomfort of hemorrhoids
When the hemorrhoids are inflamed, they become really delicate. This is why they can be responsive to even a simple touch, causing pain and itch. This hypersensitivity of pain receptors is caused due to the chemical agents released by the body to overcome the inflammation. Essential oils are known to reduce this hypersensitivity of pain receptors thus offering relief from unnecessary pain.
3. Healing the rupture caused due to hemorrhoids and stopping the bleeding
Bleeding from hemorrhoids can be responsible for causing anemia. Essential oils can heal the torn skin and reduce the swelling, which consequently reduces the blood loss.
The 6 Best Essential Oils To Deal With Hemorrhoids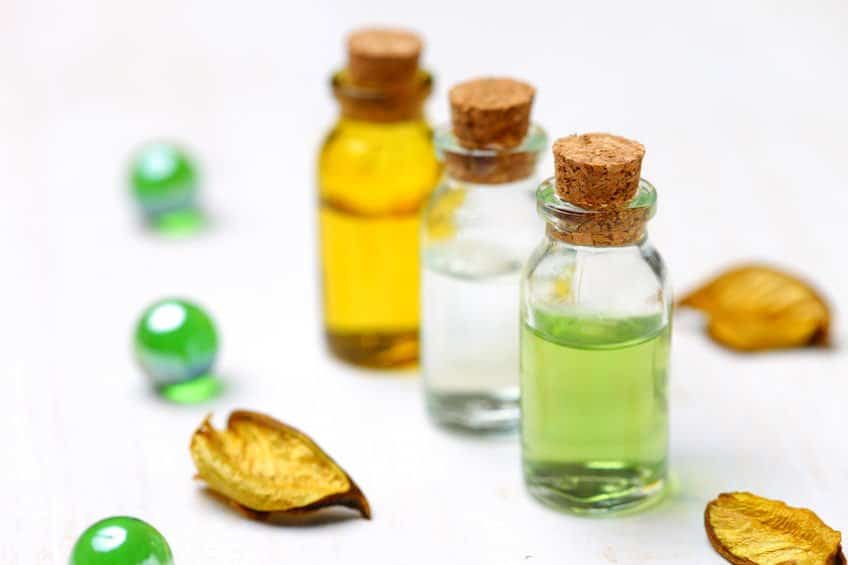 1. Tea Tree Oil
Tea Tree oil is an anti-inflammatory agent that can be applied straight on the swollen hemorrhoids. I believe that Tea Tree oil is more effective when 2 drops of it is mixed with castor oil. Simply apply this blend over a piece of cotton or soft fabric and tap it carefully on the affected area.
2. Lavender Oil
I often blend Lavender oil with juniper and apply straight on the swollen parts. Another way to use it is adding it to your sitz bath. Lavender will definitely reduce the pain and itching.
3. Cypress Oil
This oil can be used directly on bleeding hemorrhoids. Alternatively, you can dilute it by adding a couple of drops of it to a tablespoon of base oil (such as sweet almond, jojoba, coconut or avocado oil) and then adding two drops of lemon juice. This blend can thereafter be applied on the painful hemorrhoids. This blend of oils is also equally helpful when used in sitz bath water.
4. Dill Oil
Prepared from the dill plant, Dill oil has to be diluted using a carrier oil before it is used on the affected parts. In order to dilute this oil, you can add 2 drops of it to one tablespoon of carrier oil. This will certainly help you overcome the pain.
5. Frankincense Oil
It is believed that Frankincense was gifted to the child Jesus by the three magi who came to bless him. For hemorrhoids, I mix 2 to 3 drops of this oil to 2 tablespoons of liquid lanolin, and massage onto the affected parts.
6. Chamomile Oil
Chamomile is an essential oil that helps you overcome pain and it relieves the inflamed skin. You can dilute it with the base oil and use straight on the affected areas.
3 Ways To Use Essential Oils For The Best Possible Relief In Hemorrhoids
1. Topical application
While some of the essential oils can be used directly on the skin, others need to be diluted in carrier oils. Some of the oils that can be used as base oils include castor oil, jojoba, sweet almond, grape seed oil, sesame oil and olive oil. Take 2 to 3 drops of the essential oil blend of your choice on a clean fabric or pre-moistened cloth and apply gently over the affected portion. You can repeat this once per day or more as required.
2. Sitz bath
Take sitz baths daily to reduce pain and facilitate the recovery process. Add about 8 drops of lavender essential oil to a little carrier oil and mix it to your warm bath water. Have a bath in this water to soothe the itching and the pain caused by hemorrhoids.
3. Massage
Recipe for Hemorrhoids massage oil: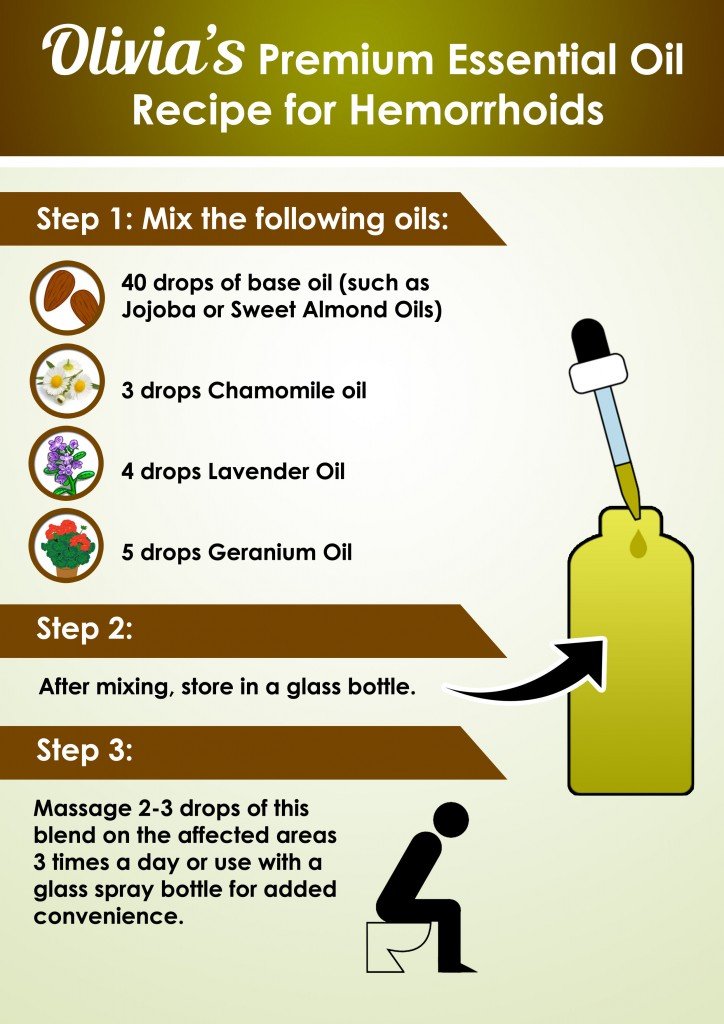 Step 1: Mix the following oils
Step 2: Mix well and store it in a glass bottle. Massage 2-3 drops of this blend on the affected areas 3 times a day.
What To Do If You Have Hemorrhoids During Pregnancy?
Hemorrhoids are a common scenario during pregnancy, especially in the 3rd trimester. Some females face them for the very first time while they're pregnant. And, if you have actually had them prior to pregnancy, you're most likely to have them once more now.
Hemorrhoids might also be the major cause for many of the early postpartum problems. However, hemorrhoids that have developed during pregnancy will start to disappear quickly post-delivery, provided you're cautious and avoid being constipated.
Why Using Essential Oils Is The Most Practical Solution To Dealing With Hemorrhoids During Pregnancy?
Therapeutic grade essential oils are natural products. Therefore, it is completely safe to use them while you're pregnant, as long as you're healthy and you know how to use them. Most of the essential oils respond very quickly, so it is necessary to use them moderately. While it is true that essential oils are all natural and safe, it is necessary to make sure that you buy top quality oils from a reliable seller. Fake products are definitely not safe or reliable.

How To Use Essential Oils For Best Possible Relief In Hemorrhoids During Pregnancy
Mixing Cypress, Geranium, and Lavender with Coconut oil and applying this blend topically over the affected areas can do wonders in terms of offering relief in hemorrhoids during your pregnancy. You can use the mix straight on the affected area during pregnancy or post-delivery. Adding the mix to a spray bottle with coconut oil can also be a quite efficient way of application.
You can similarly mix a 4 oz bottle of

Jojoba

with 10 drops of Geranium essential oil and 30 drops of Cypress essential oil and rub few drops of the blend around the anal region two times a day for substantial relief.
A pregnant woman can similarly have a sitz bath; your healthcare facility might offer you one, or you can purchase one from amazon. Mix warm water and Epsom salts. Add a few drops of essential oils to this mix before adding it to the sitz bath. Sit in this water for 10 minutes several times in a day.
The Perfect Essential Oil Recipe For Relief In Hemorrhoids During Pregnancy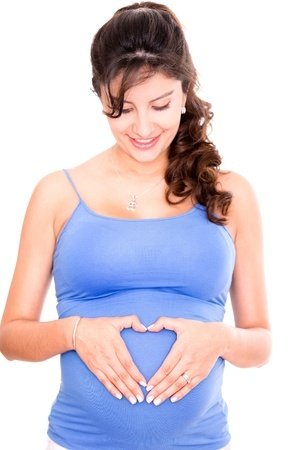 To an empty 5ml bottle, add 2 drops of Helicrysum, 2 drops of Cypress, 2 drops of Geranium, 2 drops of Lavender, 2 drops of Myrrh and 20 drops of carrier oil. As it will be applied on a mucous membrane, which is very sensitive, you need to dilute this blend with carrier oil like almond, olive, coconut oil, etc. In order to allow these oils to mix well, shake well and leave the mix as it is inside the bottle for complete 1 day.
How to use this blend?
Take 2 drops of this mix on your finger and rub it over the inflamed location on the rectum each time you go to the bathroom. In addition, using it with a glass spray bottle is a welcome idea, as you simply have to use a few squirts on the affected area. Use this blend for 7-10 times in a day and it will certainly help in reducing the inflammation and bleeding, which is quite detrimental during the pregnancy.
Tea Tree Oil Hemorrhoids Treatment
Tea Tree oil is transparent and slightly yellowish in color. It does not combine well with water and carries unique camphor like smell.
How To Use Tea Tree Oil As A Hemorrhoids Treatment?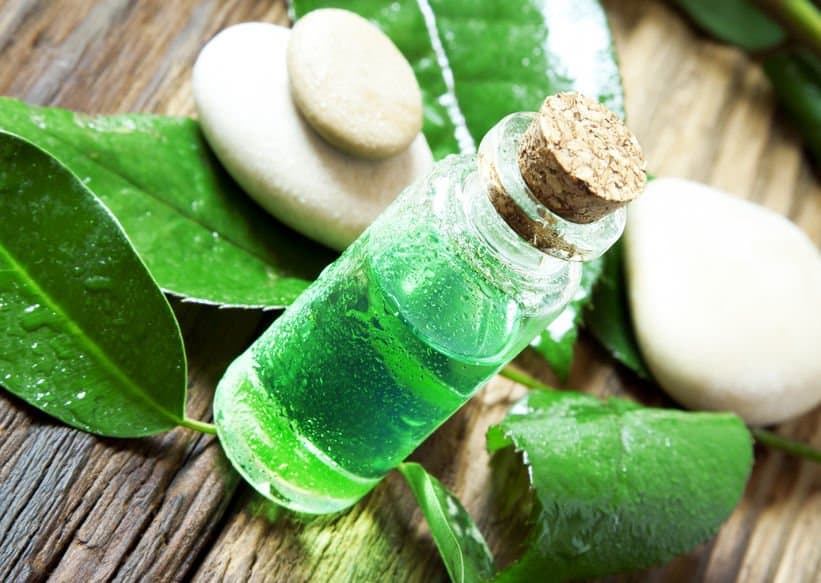 A Tea Tree Oil blend for hemorrhoids treatment needs to be prepared and used with utmost care. Since it is very effective, using pure Tea Tree Oil can trigger negative responses at first.
In regular aromatherapy, where the medication is taken in through the skin and nasal passages, hemorrhoids treatment based on Tea Tree oil must always be diluted in a carrier oil, such as sweet almond, just minutes before it is applied on the skin. It is worth noting that Tea Tree Oil preparations do not last for long in the presence of oxygen and sunlight. Therefore, store in a cool and dark place with the lid on.
When Tea Tree Oil is prepared for the purpose of a long term hemorrhoids treatment, it is advisable to keep it suspended in an ointment or cream carrying the carrier ingredients. This would avoid it coming in direct contact with light or oxygen.
In most cases, if you're getting a hemorrhoid infection of some kind, a Tea Tree oil based treatment can treat it without delay. On top of it, the Tea Tree oil based treatment can prevent you from getting an infectious hemorrhoid in the first place.
5% Tea Tree oil is sufficient to offer you a sustainable relief by killing all the harmful bacteria and viruses present in the anal region.

What Can Fail With Tea Tree Oil Based Treatments For Hemorrhoids – The Side Effects
Naturally, something as effective as Tea Tree oil is likely to cause small side effects. No treatment works without causing minor side effects. However, with a bit of research and common sense, these side effects can be minimized.
To begin with, never ingest Tea Tree oil orally. If this oil gets into your digestive system, it becomes highly hazardous for your body. Consuming Tea Tree oil orally has resulted in serious side effects such as sleepiness, confusion, aberrations, coma, unsteadiness, weakness, diarrhea, indigestion, blood cell irregularities, and development of serious rashes. In addition, you should always remember to keep all Tea Tree oil based treatments from the reach of kids and pets.
Obviously, considering that we're discussing hemorrhoids, it's not a good idea to put any Tea Tree oil based treatment directly inside your anorectal canal. The mucous tissue of the rectal canal is absorbent and very delicate, so you might possibly face the similar symptoms that happen when Tea Tree oil is ingested orally. Putting it simply, Tea Tree oil based treatments are not suggested for use over anything except your external skin.
In addition to that, do a patch test before executing any Tea Tree oil based treatment. In case there are any signs of redness or itching, discontinue the treatment right away. You should also stop the treatment if there is too much rectal blood loss. Some individuals have very delicate skin and they react terribly to even the diluted forms of tea tree oil. If there is no visible improvement after using Tea Tree oil for a period of 3 weeks, then it is high time that you meet your physician.
On another note; it is never a good idea to use Tea Tree oil based treatments on your ears or eyes as both of them are extremely sensitive portions of the body. While there have not been many cases registered, considering the strong nature of Tea Tree oil, it will most likely burn the delicate tissues of these organs.

Recommended Product for Hemorrhoids
If you prefer an all-natural alternative vs a painful surgery, no matter whether you have prolapsed or thrombosed or hemorrhoids with minor bleeding, do not look any further. You are guaranteed fast hemorrhoid relief without any pain. You may try Amoils H-Hemorrhoids if you don't want to make your own blend.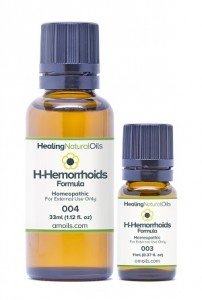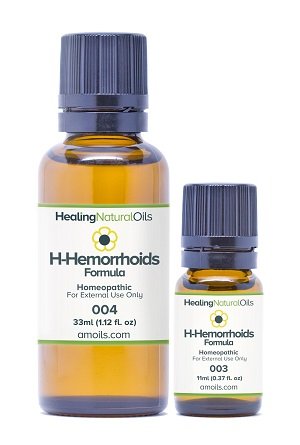 The Bottom Line
As you can see, essential oils can show some remarkable effects when it comes to obtaining relief in conditions like hemorrhoids. When these oils are used with due care, they can certainly help in treating your hemorrhoids effectively, even prevent them from catching any more infections.
Remember, essential oils are most effective when used in conjunction with an appropriate diet plan and workout regimen. With the right knowledge and judgment, you will surely succeed in getting rid of those horrible hemorrhoids!
(Visited 65,205 times, 7 visits today)