While there is no denial that better research needs to be done on essential oils in dealing with warts, using them is often one of the best ways to get started with the treatment of skin ailments like warts.
Warts are irritating! Apart from being the trademark look for film witches, warts have plagued humans for literally centuries upon centuries.
Shakespeare was fond of vividly describing them in his works! Heck, evidence of warts has even been found on mummies that are over 3000 years old (yeesh, talk about a malignant wart).
But while warts aren't all that dangerous, they're definitely unsightly (and embarrassing!), they grow, they spread out, they drive you nuts and they are contagious unlike other skin conditions such as eczema, rosacea, psoriasis or seborrheic dermatitis which are not. And, since they are caused due to a virus, they generally do not respond well to medication.
In this segment, we'll look at what these mythical growths are and if there's anything we can do about them. Spoiler alert – of course there is.
What Are Warts?

A wart is a small, rough, hard, harmless growth on the skin caused by the human papillomavirus. They can occur as one wart or a group of them concentrated in one place. Typically, they're found on the hands and feet, but they've been known to occur in other areas as well.
These noncancerous growths are similar in color to the rest of your skin, but the appearance can differ based on where the wart is located or what type it is.
Except for one or two types, warts are generally not painful nor do they come with other symptoms. Warts are extremely common with reports showing that most people will get infected at one point or another. Infection is more common in young people however, i.e. about 1 in 3 children and teenagers tend to have warts, most likely due to their "weaker" immune system.
What Causes Warts?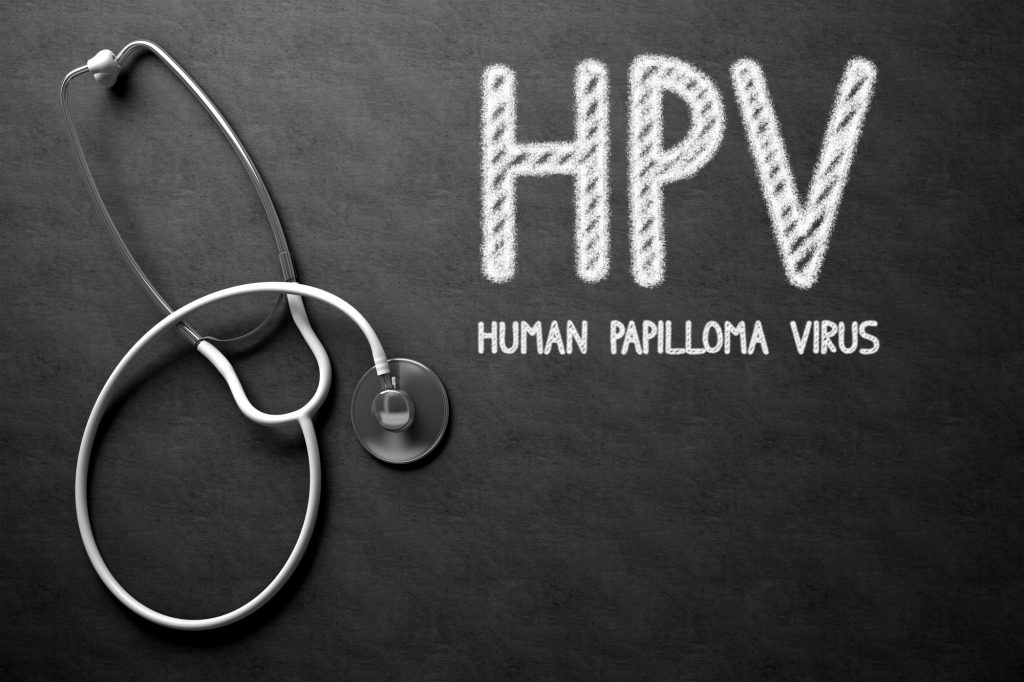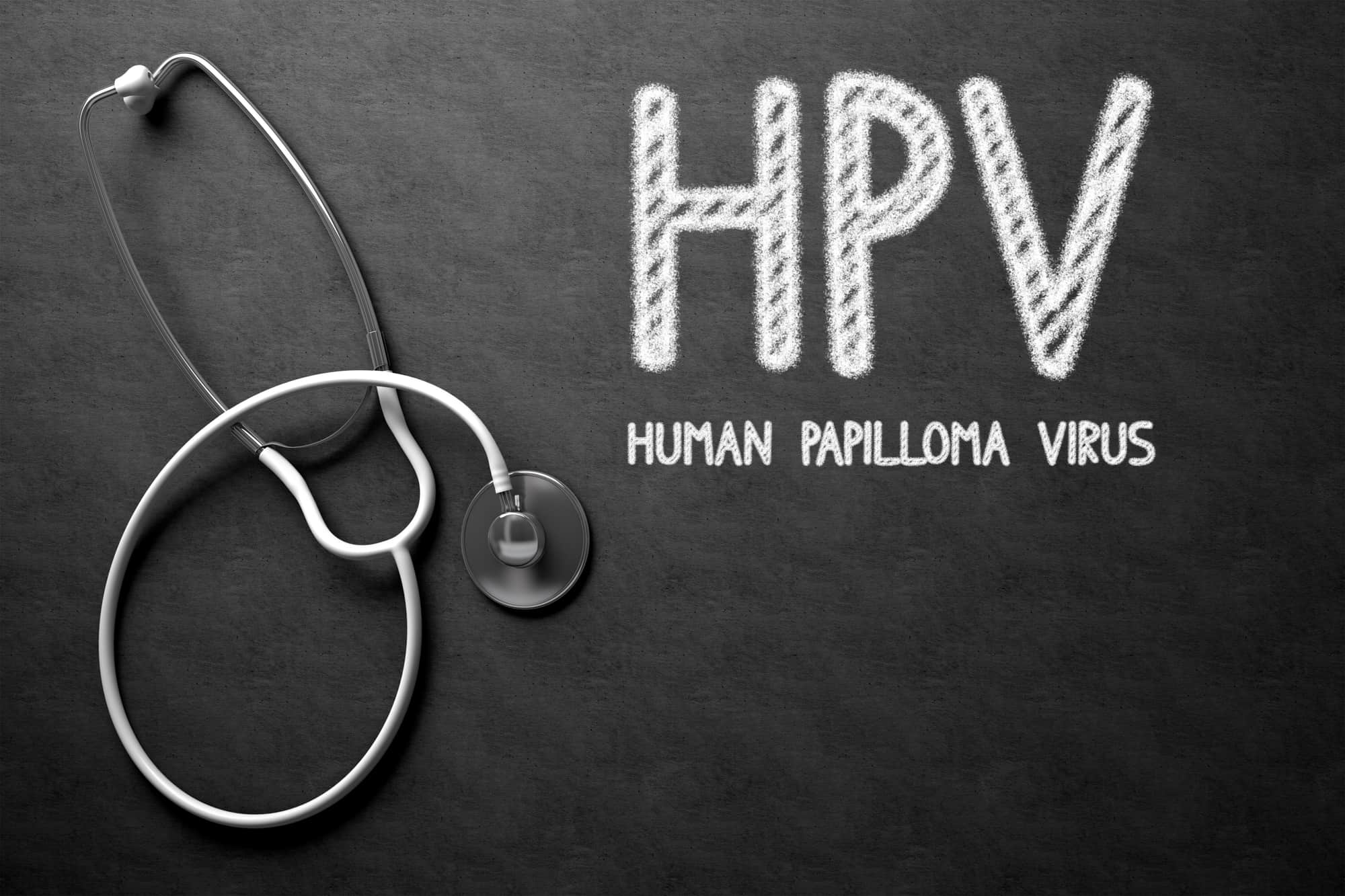 Contrary to popular belief, touching a frog or any other reptile will not give you warts!
Warts are caused by the HPV or human papillovirus. To date, there are over 130 genetically different strains of HPVs. However, each type is only able to infect a couple specific areas of your body.
The most common means of contagion is by direct contact with an infected person. Although you may also be at risk of acquiring recently shed HPV in warm, moist environments such as public showers, locker rooms, pools, amongst others. The virus seeks out recent skin injury sites and could incubate for between one to eight months.
Symptoms of Warts

Warts come with very few symptoms. Apart from physically seeing the warts, most people can go about their lives without even realizing they have these small growths. You'll be able to spot small, hard, rough growths as the fist symptom.
For warts under the feet, some pain and discomfort should remind you of their presence. I think it would be if we looked at the individual characteristics of different types of warts instead.
Types of Warts

There are six major types of warts – you can see images of each here; each with a distinct appearance and found on a different location.
1) Common Warts
These small, rough, flesh colored growths are mostly found on the fingers, back of hands and toes. The size caries from a tiny pinhead all the way to a pea with a rough, grainy appearance and rounded top. Typically, common warts show up where skin was broken from i.e. biting fingernails.
2) Plantar Warts
If it feels like you've got pebbles in your shoe, it just might be plantar warts. These are typically found under the soles of the feet as the name plantar suggests. Unlike other warts, plantar warts grow into your skin as a result of the pressure from walking and standing. They're often mistaken for calluses since they're tough, thick, and flat. But they can be identified by black dots on the surface.
3) Flat Warts
Flat warts are brownish flat top growths that appear on the face, arms and thighs. While flat warts have an upside in that they're smaller and smoother, the downside is that they appear in overwhelming numbers of up to 100.
4) Filiform Warts
Filiform warts are thread like, spiky, flaps or tags of skin. Since they grow all around the mouth, nose, eyes, and rest of the face, they can be very annoying and embarrassing.
5) Genital Warts
These are small, scattered or clustered skin colored bumps that resemble tiny cauliflowers on your genitalia. You get genital warts by having sex with a person who also has them. These warts can be very hard to treat.
6) Periungual Warts
Periungual warts are among the most painful types of warts. They resemble common warts but instead grow under the toenails and fingernails. Not only do they cause discomfort, but the warts affect nail growth as well.
Worried About Your Warts?

Are warts dangerous?

In one word – No. Warts are not dangerous at all.
However, they are so incredibly contagious that you don't even need to have direct contact to get infected. You could be walking around a swimming pool and bam – plantar warts all over your feet.
Genital warts are also quite serious due to the social and emotional impact they have. So while most warts are benign and generally not dangerous in the sense that they're not life threatening, they can definitely cause pain, discomfort, and a lot of frustration.
When to see your doctor?

Since we already mentioned Shakespeare, might as well ask – to treat, or not to treat? That is the question.
We already know that majority of warts are harmless and don't require special attention. But what about those that aren't harmless? What about those that cause daily pain and embarrassment?
Sometimes, waiting for a wart to go away on its own can backfire. It might get bigger, manifest into more warts, or you might even infect your friends and family. Here are some instances where seeking medical advice is imperative:
If you have warts on the face, nose, or sensitive body parts that are causing embarrassment
If the wart is painful or starts changing shape and color
If the wart starts bleeding after just a slight bump
If you have any genital warts that could interfere with your sex life
How To Prevent Warts

There are several different ways to prevent wart infection. But first and foremost, the most important thing is preventing the spread to others. If you have warts, remember that they are very contagious. So it's up to you to make sure that they don't spread to other people or other parts of your body.
Ensure you wash your hands at all times whether you have warts or not. Make sure you keep all warts bandaged if possible and don't pick at them. And when in public showers, locker rooms or pools wear flip flops or shoes to prevent contact. Also, don't share your personal hygiene products such as towels with anyone.
For people without warts who wish to keep it that way, there's also a HPV vaccine known as Gardasil 9 that prevents genital warts and cervical cancers. However, the vaccine only prevents certain types of warts and is ineffective against plantar warts.
Facts About Warts
The two images below show 15 facts about warts: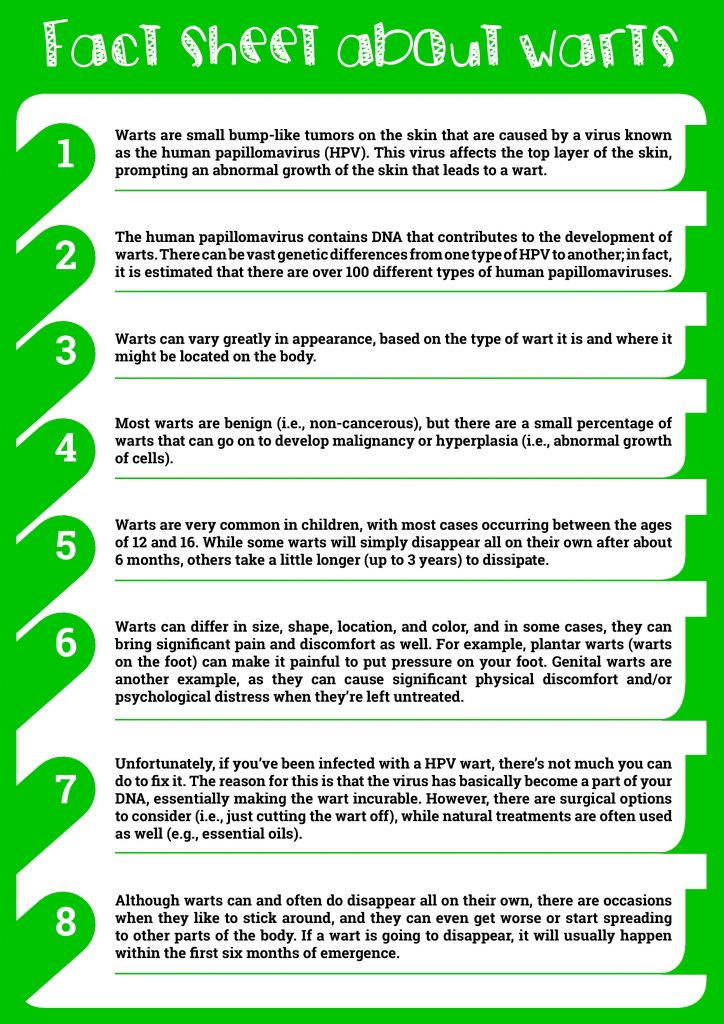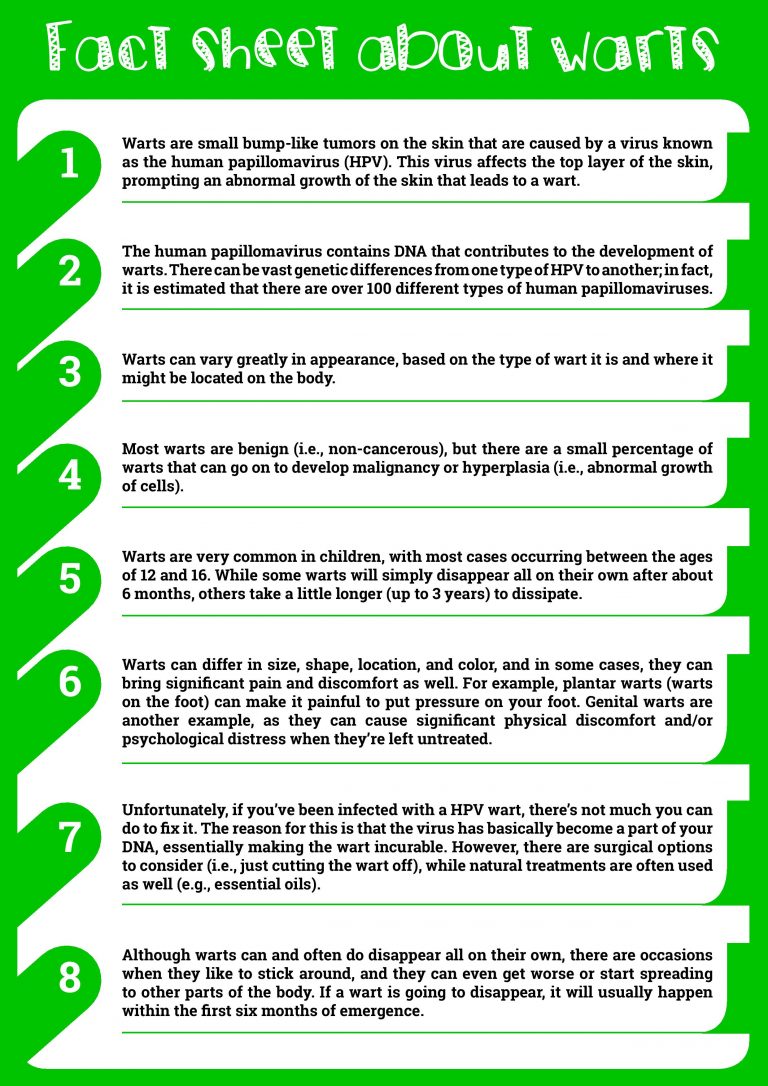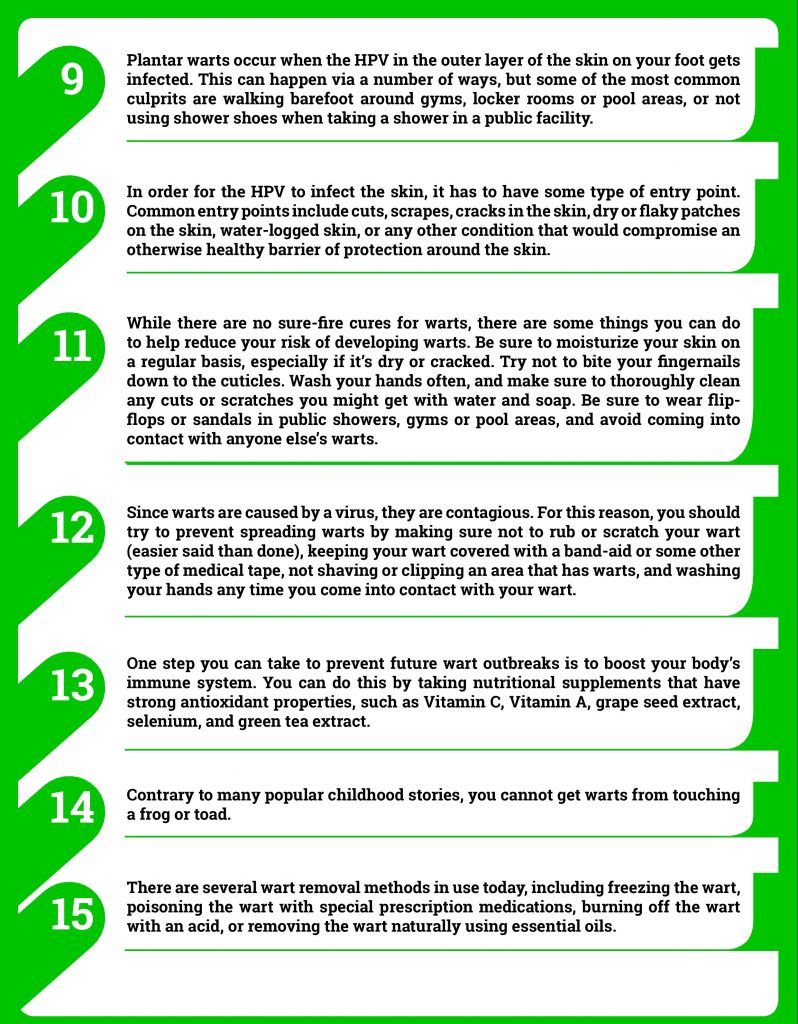 What Are The Best Essential Oils To Use For The Treatment Of Warts?
While there are hundreds of essential oils available for different kinds of ailments, only a few of them can help you eliminate warts. The five most popular essential oils used for the treatment of warts include Tea Tree, Oregano, Lemon, Thyme and Eucalyptus.
Studies have revealed that these oils can substantially help in preventing the growth of warts, and in many cases, the warts never come back again. Keeping that in mind, here is what you should know before using these oils for the removal of warts.

Recommended Natural Products For Wart Treatment
1. Ready To Use Essential Oil Warts Blend
If you have read my About Me, you will gather that I'm just not a fan of medication. When I had my first encounter with warts, I was neither going to get a cream for it nor see my doctor for treatment. However, if you have had a wart before, you will know that getting rid of it is not easy.
I tried AMOILS' H-Warts Formula and believe me, it was like magic liquid. My wart started to shrink, change color, flake away and in less than 2 weeks, had completely disappeared. And best of all, this all-natural treatment was painless, caused no skin irritation, left no scars and never came back. You can read more here.
';
shrls_str_599 = shrls_str_599+' ';
shrls_str_599 = shrls_str_599+' ';
shrls_str_599 = shrls_str_599+'
<'+sp+'div style="margin:0px;padding:0px;" id="movieLoader_599">'+sp+'div>