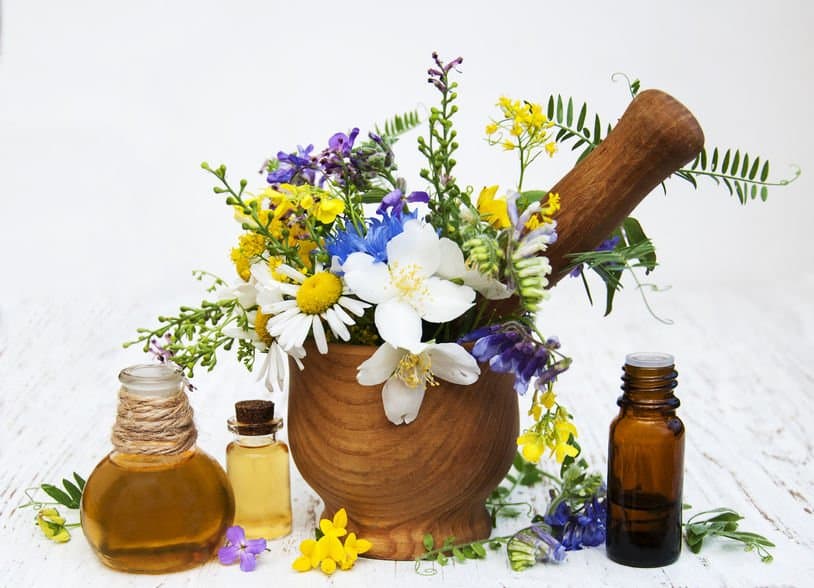 Foot pain is a common issue with a large range of possible causes. While you can handle some of the conditions that causes foot pain at home, external intervention is needed in cases of chronic and consistent foot pain.
Cooling and relaxing essential oils bring sweet relief to the tired, heated and worn out feet. In fact, nothing beats the revitalizing, uplifting and toning impact of essential oils when they are sprayed on the sore feet. Having stated that, you will see why using essential oils is what you need to relieve the pain in your feet.
What Are The Common Causes For Foot Discomfort?
Let's begin with what causes pain in the feet. Here are some of the most common causes of foot discomfort:
Broken or cracked bones (fractures)
Diabetic foot problems
Oedema / Edema
Achilles tendon injuries
Morton's neuroma
Plantar fasciitis (heel discomfort)
Ingrown toe nails
Bunions
Strains and sprains
Blisters, corns and calluses
What Role Do Essential Oils Play In Alleviating Foot Pain?
Essential oils are best for all-round foot-care since their powerful antibacterial and antifungal properties keep your feet hygienic, clean and healthy. Tea tree is one among the best essential oils that can be used for dealing with conditions of the foot, and when mixed with cypress it becomes quite useful for those struggling with sweaty feet.
Other essential oils noted for their antifungal properties include myrrh, wintergreen and sage, which are all good at dealing with conditions like foot pain. Just like tea tree, these essential oils can be applied topically diluted in a carrier oil or used in a footbath. Remember to dry your feet completely after the footbath, especially the areas between the toes. In addition, make sure that you take good care of your toenails as minute fungus can, in some cases, lodge itself under the nails causing re-infection.
3 Best Essential Oils To Use For Foot Pain Relief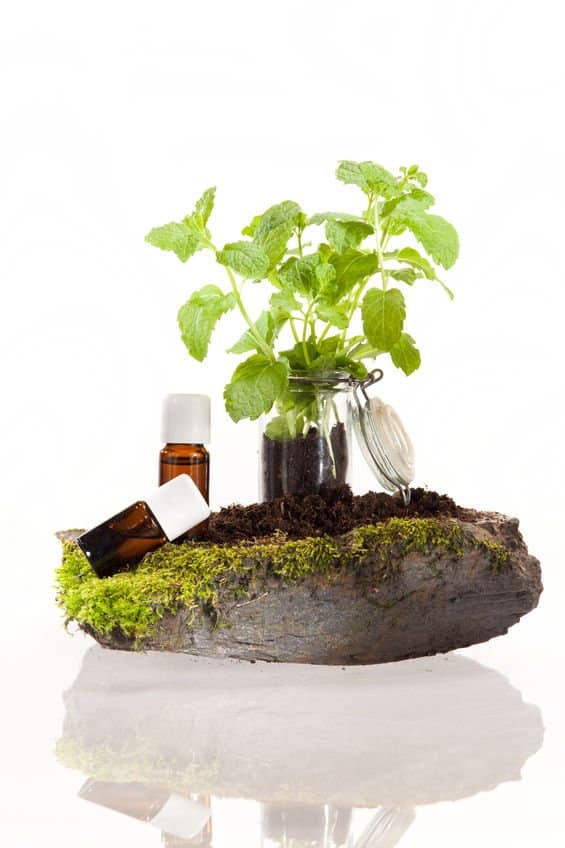 1. Peppermint Oil
Peppermint oil can best be used for muscle and joint pain relief, to relieve headaches, to boost energy levels, rashes, ADHD support, insect bites, for sinus care, burns, acne, hair growth, and relieve symptoms of PCOS. The natural anti-microbial properties of this oil and the cooling sensation it imparts will keep the feet feeling revitalized all day long.
2. German Chamomile
German chamomile has strong anti-inflammatory properties, and is an efficient anti-inflammatory and analgesic agent. I have found this oil to offer quick relief in conditions like headaches, abscesses, burns, boils, allergies, inflammation, rashes, and wounds. In addition, the soothing and relaxing effects of Chamomile help you sleep better.
3. Eucalyptus
Eucalyptus is a very effective bactericidal with anti-viral properties. Apart from being highly effective at relieving foot pains, this oil is best used for sinusitis, asthma, and joint muscle pain and inflammation.
Essential Oil Recipes For Quick Relief In Foot Pain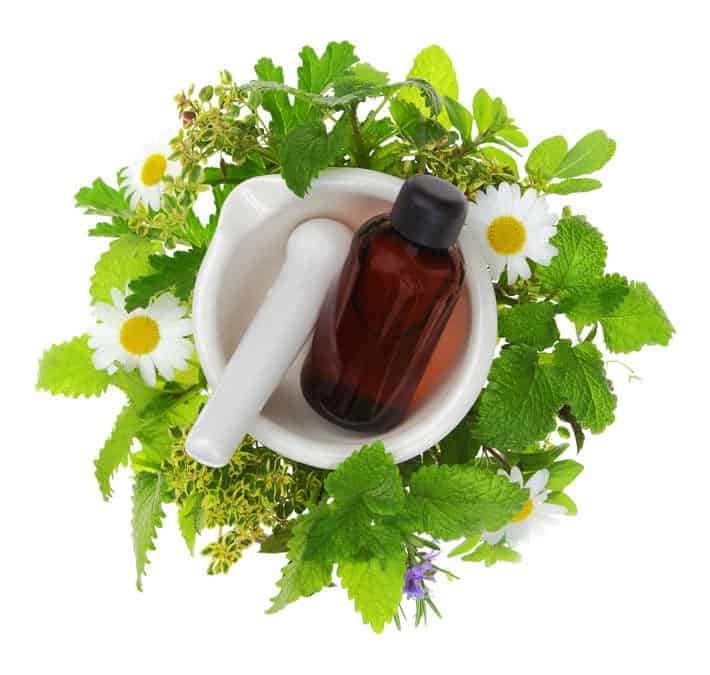 Recipe 1
In order to treat your feet with essential oils, fill a bowl with hot water and add 4 drops each of eucalyptus and rosemary oil and 2 drops peppermint oil. Soak your feet in this water for 10 minutes.
Recipe 2
In order to make a stimulating salve, add 6 drops clove oil, known to be a mild blood circulation booster, and 3 tablespoons of sesame oil. Mix the ingredients well and massage the oils into your aching feet.
Recipe 3
Mix 4 drops of lavender oil, 2 drops of chamomile oil and 3 drops of geranium oil in 2 teaspoons of olive oil. Massage your feet gently using this blend for quick relief.
Recipe 4
If you do not have any essential oils at home, brew up a very strong cup of peppermint tea and add it to the water. Soak your feet in this warm water after adding 1 tablespoon (5 ml) of arnica cast. The improved blood circulation due to the effect of these essential oils will reduce the pain almost instantly.
If you prefer a ready-made all-natural solution for your feet pain woes, why not give my own special blend L'orpur a try. It contains a unique blend of essential oils that works fast and is very effective for foot pain relief.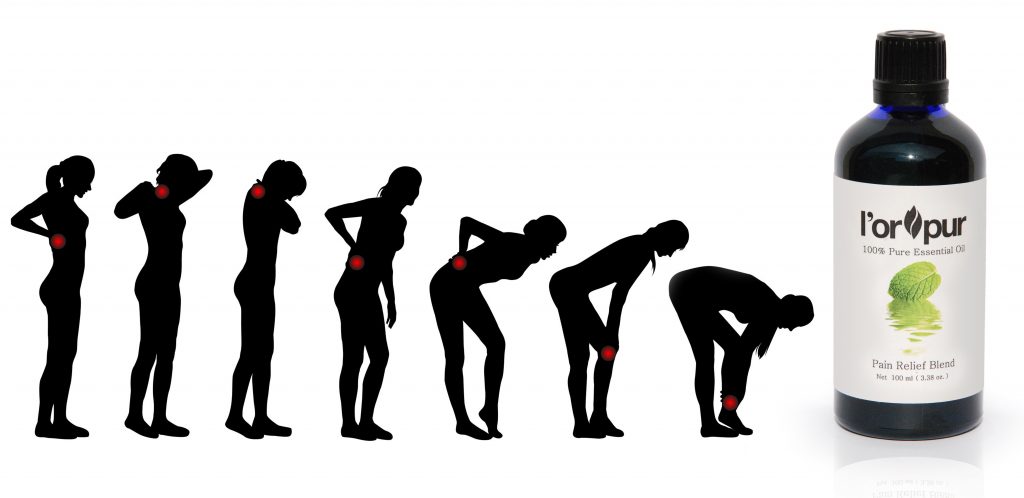 Click Here To Read More About L'orpur Pain Relief Blend
Recipes For Sweaty And Dry, Cracked And Peeling Feet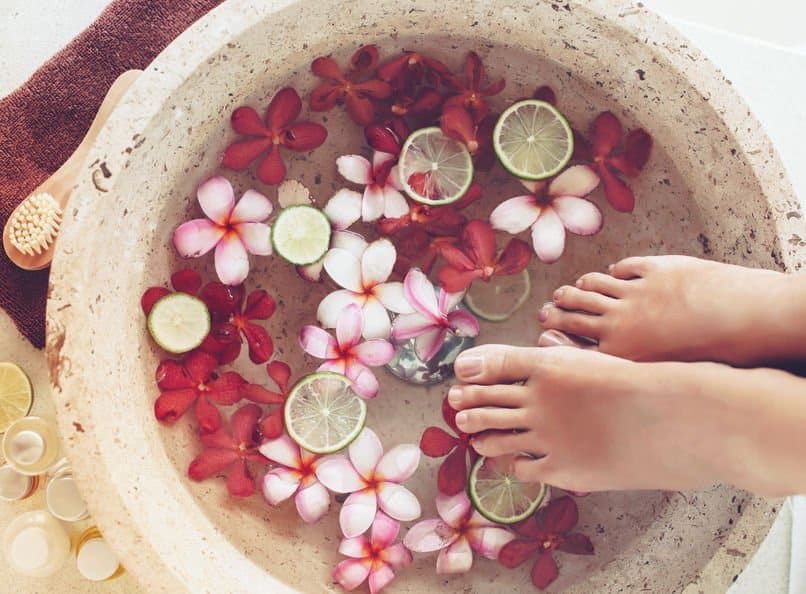 Recipe for foot relaxing soak
In order to help cleanse the feet for the prevention of foot infections, inflammations, and ulcers, try this foot-cleaning soak.
Ingredients:
2 drops chamomile oil
2 drops eucalyptus oil
2 drops sage oil
2 drops marjoram oil
1 cup of dead sea salt or epsom salts
Instruction:
Mix all the ingredients and store in a glass container. Boil some water and pour it into a large bowl. Let it come down to a comfortable temperature. Stir in the essential oils / epsom sea salt mix, and soak your feet in for as much as 15 minutes.
Recipe for sweaty feet
This feet powder recipe will absorb excess sweat on your feet and help to keep your feet cool. However, it is not recommended to use this soak if there are open ulcers on your feet. For this recipe, you will need an absorbent power. I often use baking soda, arrowroot powder, cornstarch or white clay. Here is how to prepare anti-microbial foot powder.
Ingredients:
3 drops rosemary oil
3 drops

tea tree oil

3 tbsp of absorbent powder
Instruction:
Add the essential oils to the powder and stir until all the ingredients are completely mixed. Thereafter, dust this powder onto your feet before putting on your socks.
Recipe for dry, cracked and peeling feet
This is an anti-microbial blend that you can carefully massage onto scratchy, inflamed, dry, cracked, and peeling feet.
Ingredients:
Instruction:
Mix all these essential oils to the carrier oil, which is olive oil in this case, and store the mix in a glass bottle. Gently rub this essential oil mix onto your feet prior to putting on your socks, or going to bed.
In Conclusion
In case of sports injury, you can use essential oils and L'orpur to deal with issues related to feet pain. Essential oils have always helped me recover both physically and emotionally and I have never seen any side with using them. In fact, I am thankful that I have the knowledge of essential oils to help me avoid any kind of feet pain and discomfort associated with exercise, aging and everyday activities of life!