Why Use Essential Oils For Best Possible Relief In Seborrheic Dermatitis?
Seborrheic dermatitis is a chronic inflammatory skin condition commonly seen in areas where sebaceous glands have a more prominent presence. The condition is neither infectious nor harmful but it can cause persistent discomfort in your life. It is observed that one in every 20 Americans suffers from this condition, which can have extended inactive durations followed by flare-ups.
What Are The Signs And Symptoms Of Seborrheic Dermatitis?
Scaling and soreness are the two dominant features of seborrheic dermatitis. In addition, there might be oily or grainy scales on your face and other parts of body causing a burning sensation. The extent to which this condition can affect your day-to-day life can vary from a minor case of dandruff to thick and scaly patches on your body that cause uncontrollable itching. The most common areas on the face that are prone to being affected from this condition are the folds around your nose, your forehead, your inner eyebrows, and the external ear canal. The upper eyelids and eyelid margins can also be added to the list of body parts that are vulnerable to this disease.
What Essential Oils Can Best Be Used For Relief In This Condition?
If you are suffering from seborrheic dermatitis and have tried every kind of pharmaceutical medication, then essential oil therapy by an experienced naturopath is just what you need for sustainable relief. Below are some of the best essential oils I can confidently recommend for seborrheic dermatitis.
10 Essential Oils To Treat Seborrheic Dermatitis
1. Tea Tree Oil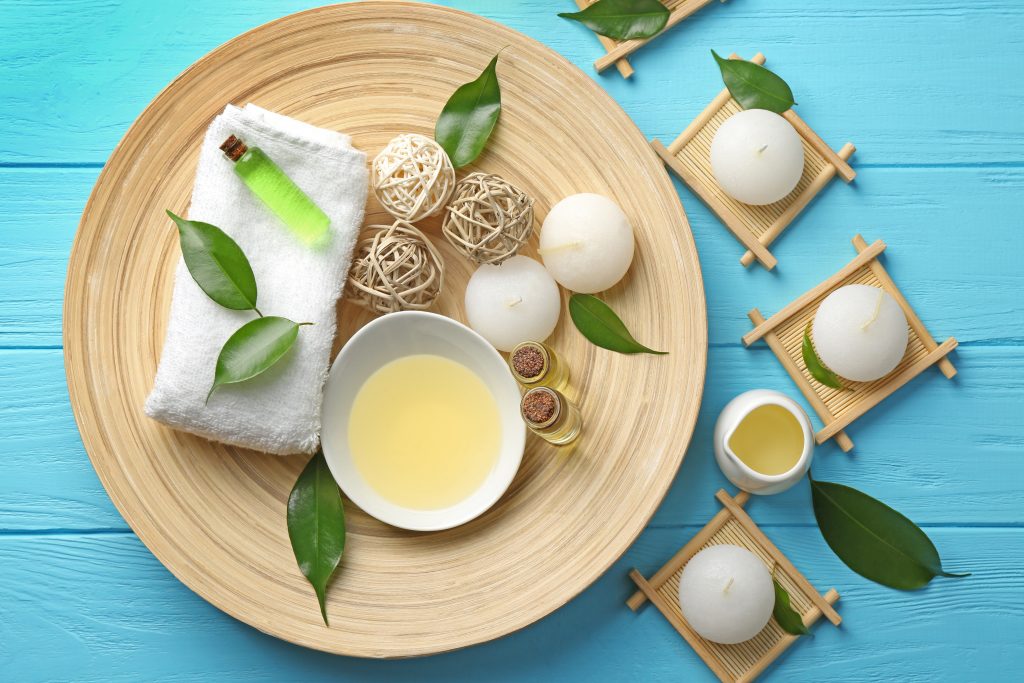 Tea tree oil functions as an immune system stimulant that improves the body's ability to ward off infections. Its highly effective anti-microbial, anti-bacterial, and anti-fungal abilities makes it one of the most preferred oils that pharmaceutical companies want to use in natural soaps, hair shampoos and creams. This oil is a tested weapon that can be used against conditions like Seborrheic Dermatitis.
2. Neem Oil
Neem oil has been used for centuries in traditional medicines of several cultures to help in the recovery of patients suffering from skin conditions like acne, rashes, psoriasis and eczema. It is also an extremely efficient anti-bacterial, anti-fungal and dermatological agent.
3. Himalayan Cedarwood Oil
This oil eases the itching due to its sedative nature. Its astringent action is considered to be most effective for treating conditions like seborrheic dermatitis.
4. Cedarwood Oil
Cedarwood has properties that are similar to that of its Himalayan counterpart. This oil is shown to be very effective in conditions like Seborrheic dermatitis due to its antifungal and anti-bacterial properties.
5. Lavender Oil

Due to its stress relieving abilities, Lavender oil has been used for all kinds of skin issues since ages. It anti-bacterial and anti-inflammatory properties make it even more effective for conditions like seborrheic dermatitis.
6. Rosemary Oil
Rosemary stabilizes the oil secretions and offers relief in most of the issues of the scalp, especially dandruff and seborrheic dermatitis. It also nurtures the scalp and promotes growth of hair by improving the blood circulation.
7. Patchouli Oil
I have found Patchouli to be very effective in taking care of rough, split and dehydrated skin. For the same reason, this oil has been used to treat dandruff, sores, acne, eczema, and fungal infections like seborrheic dermatitis. This oil also features anti-fungal, anti-inflammatory, antimicrobial, antibacterial properties.
8. Oregano Oil
The fact that Oregano oil can eliminate yeast and other fungi has been confirmed by various research studies that were conducted on this oil. This oil is also a potent anti-fungal agent.
9. Peppermint Oil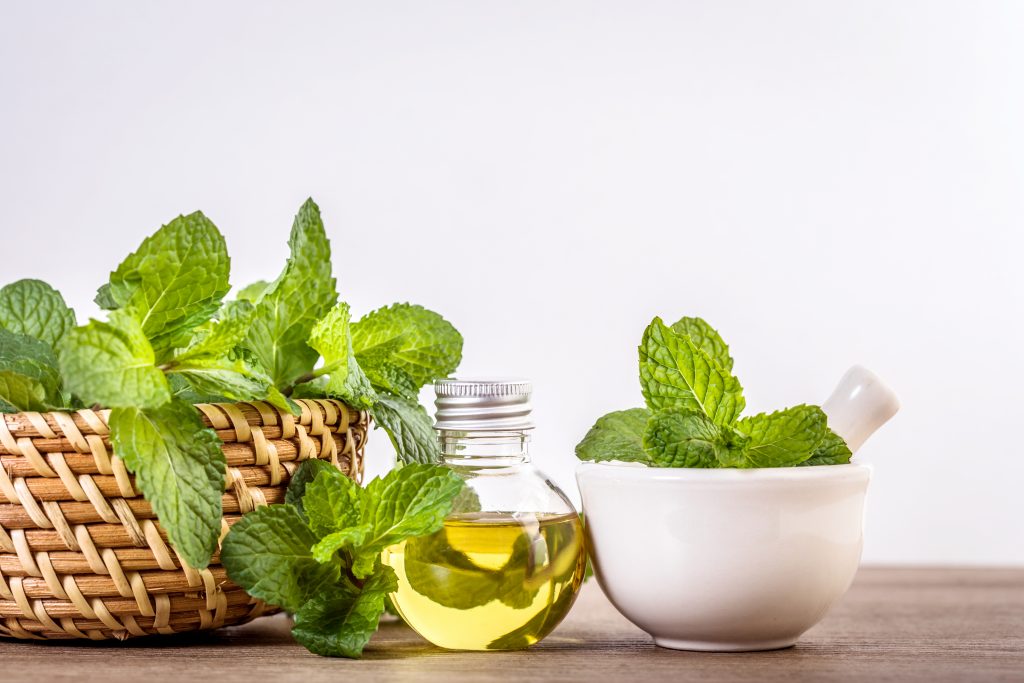 Peppermint oil helps to alleviate the itching caused by conditions like seborrheic dermatitis, while at the same time reducing the inflammation. This oil is really comforting in nature.
10. Eucalyptus Oil
While battling with conditions like seborrheic dermatitis, if one thing that is bothering you most is inflammation, then Eucalyptus is the essential oil for you. This oil relieves inflammation almost instantly and is considered effective for treating several skin disorders.
4 Best Ways To Use Essential Oils For Seborrheic Dermatitis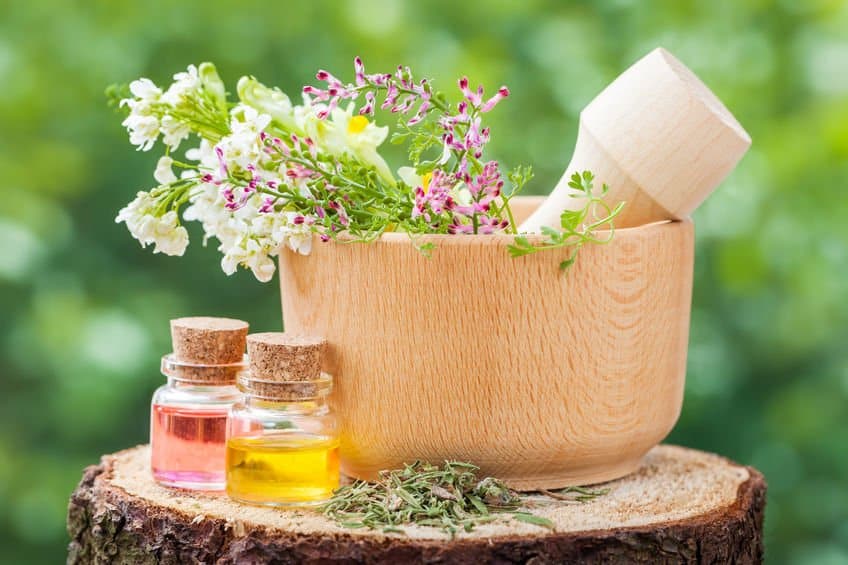 In order to obtain relief in seborrheic dermatitis, essential oils can be used in several different ways. Here is how you can use them in order to fight seborrheic dermatitis:
No. 1 – Combining the essential oil with carrier oil
The most popular and most extensively used technique for fighting seborrheic dermatitis is creating an easy mix of your preferred essential oil and carrier oil and thereafter applying it over the affected areas. This technique is simple and there are no hassles involved. You just have to mix about 90 % carrier oil with 10 % tea tree oil and apply over the affected parts of your skin. The solution should be left as it is on the skin for 5-10 minutes and then cleansed using a soft and warm washcloth.
No. 2 – Cleaning the affected skin with anti-fungal soap enriched with essential oils
There are specialized anti-fungal soaps available in the market, most of which consist of essential oils as their vital ingredient. Few of the essential oils that are generally found in such soaps include neem, peppermint, oregano and lavender.
No. 3 – Facial Rinse
This approach is the least likely of all the above methods to have side effects. Simply blend a couple of drops of pure essential oil in about a half cup of clean water (either boiled or prepared through reverse osmosis). Rinse your face with this solution for at least three times in a day for quick relief.
No. 4 – Clay mask
One of the best ways to fight seborrheic dermatitis is preparing an essential oil clay mask. Prepare the clay mask referring to the instructions mentioned on the product package and add just 2 drops of tea tree oil into it. As soon as the tea tree oil is mixed, follow the instructions written on the clay mask package for correct application.
Few Precautions To Bear In Mind
Some essential oils can cause irritation to the eyes and hence it is not advised to apply them on the skin near the eyes.
If there is any sign of inflammation that you suspect to be caused due to the essential oil you are using, do not delay in getting the guidance of a certified healthcare professional.
Recommended Natural Product for Seborrheic Dermatitis 
The L'orpur Problem Skin Relief Natural Cream is designed to treat and prevent recurrence of difficult skin conditions including seborrheic dermatitis. It has unmatched anti-bacterial and healing properties and provides instant and long-lasting relief for scaly patches, dry, flaky, peeling and irritated skin. Click here to read more information about the cream.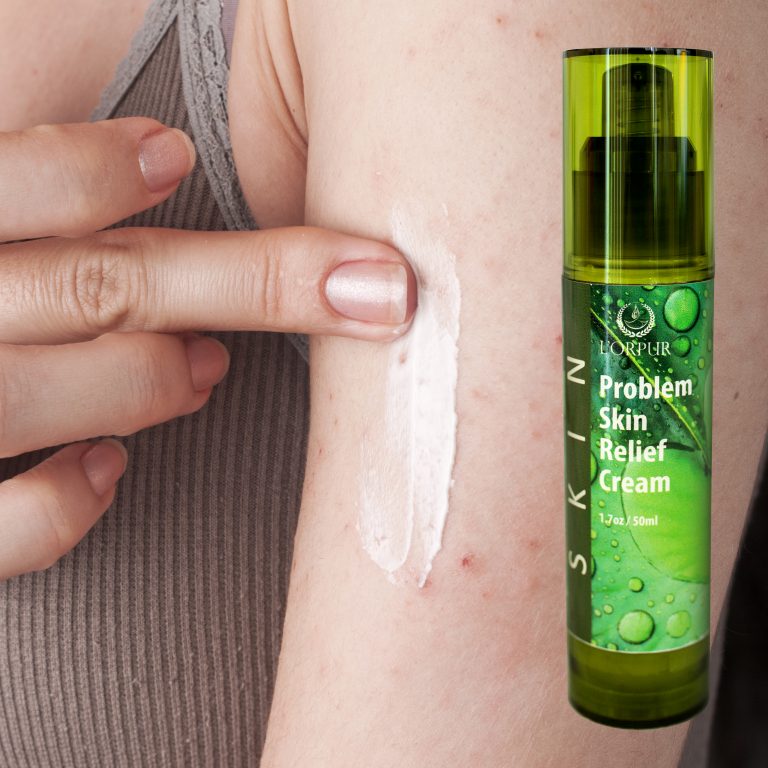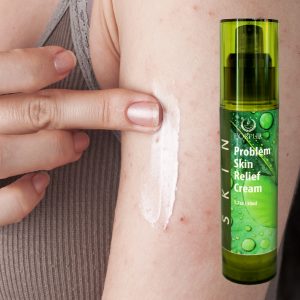 The Bottom Line
Considering that essential oils work generally well for most of us, I suggest that anybody suffering from seborrheic dermatitis should try them at least once.
While pharmaceutical treatments can be helpful in some cases, they are generally limited to only suppressing the symptoms. The multifaceted healing abilities of essential oils, whether anti-fungal, antibacterial or antispasmodic can be used to address the root cause of the disease while at the same time allowing the skin to heal, renew and restore in a gradual and natural way.
(Visited 90,876 times, 13 visits today)