(Last Updated On: June 4, 2017)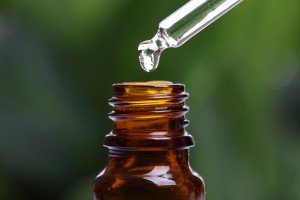 If you have cold sores, they are certainly not the best characteristic of your body! These awful little – painful skin lesions – develop due to the herpes simplex infection and so are transmittable. Cold sores generally clear in 7 to 10 days. Many Essential Oils are able to sort out this viral infection but they need to be in your system as soon as the first symptom appears. This means, the more you delay, the less effective these Essential Oils will be. With that said, here are some of the best Essential Oil Recipes you can use for immediate relief in problems like cold sores: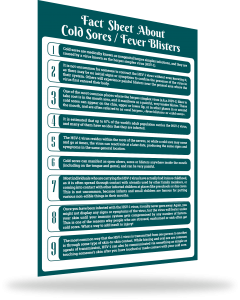 My aim is to simplify and clarify important concepts about Cold Sores so you feel much more confident about your treatment options.
Enter your name and email for your Free Downloadable "Fact Sheet About Cold Sores", the quickest and easiest way to learn all about Cold Sores. I can't wait to share all this great info with you!
1. A Wonderful Essential Oil Recipe for Cold Sore using Geranium Oil
This most basic cold sores treatment recipe still does wonders. Take one drop of Geranium Oil on a water soaked cotton bud and apply on the impacted area. The cold sores will start disappearing rapidly.
2. Essential Oil Recipe for Cold Sores treatment using Tea Tree Oil
Mix 1 tablespoon of Coconut or Olive Oil with 4 drops of Tea Tree Essential Oil. Dip a cotton swab in the mix, and apply straight to the area effected. Keep the remaining mixture in a tightly covered glass box, and reapply a few times every day up until the core sore has vanished. Do not use Tea Tree Oil inside the nose and never swallow it. Tea Tree Oil is toxic and larger doses can result in fatal consequences.
3. Synergistic Blend for Fever Blisters
Ingredients:
Combine the above-mentioned Essential Oils together in 2 fl. oz. sweet almond oil and take one to two drops of the mix on a Q-Tip or cotton ball soaked in water. Apply this blend directly on the cold sore daily for fast and long lasting results.
4. Recipe to check the Cold Sore outbreak
As soon as the first symptom of cold sore is seen, apply one drop of Tea Tree Essential Oil mixed with Sweet Almond Oil on the impacted area several times a day. If the pain is not bearable, add diluted Lavender Oil to the blend before applying.
5. Essential Oil Recipe to prevent mouth Cold Sores from getting worse
In order to prevent mouth cold sores from getting worse, dilute any one of following Essential Oils with carrier Oil of your choice: Rose Geranium, Eucalyptus, Bergamot, Melissa or Roman Chamomile. Mix as much as 6 drops of the Essential Oil in 5 ml carrier Oil. Blend well and apply around the cold sore using a cotton-tip applicator. As the response seen is different for different individuals, try multiple Essential Oils to figure out what works and what doesn't. Incorporating the nutritional supplements like Zinc and L-Lysine can also help you avoid further breakouts.
6. Cold Sores recipe for immediate relief:
Ingredients:
Mix the ingredients and apply the blend directly on the cold sores you have. In case you have cracked and dried out cold sores, add 1 oz of Sweet Almond to the blend. You can add 2 oz. of vodka for wet cold sores to dry them out and heal them. Shake well before every use.
7. Using Essential Oils with an empty gel capsule:
Ingredients:
Mix all the Essential Oils and take a few drops in an empty gel capsule. Just split the capsule into two parts and let the blend you have prepared go in. Thereafter, close the capsule. I take one capsule in the morning and one at night for a period of 5 days, which is total of 10 pills, for relief with my problem of cold sores.
8. One perfect recipe for the treatment of Cold Sores in babies
Things you will need:
Step-By-Step Guideline
Mix the ingredients well and shake. In addition, shake well before every future use.
When you first realize that a cold sore is coming on your baby's skin, just drop the q-tip into the blend you have prepared and apply on the impacted area. It is likely that the cold sore will go in an hour. However, if this doesn't happen, apply the second coat.
If your baby already has cold sores, apply the blend using a q-tip after every 2 hours until all the signs of a cold sore disappear. Doing this for one day is enough to eliminate any kind of cold sore in babies.
Tea Tree, Lavender and Peppermint Essential Oils are all useful for fighting against herpes virus. Adding these Oils to your blend makes it more effective. However, make sure that the blend is not too strong for the baby.
No one recipe mentioned in this article should be stronger than a combination of them. In addition, not every remedy in this list will work the same for everybody. For the same reason, try them in different combinations. With experimentation, it is possible to figure out one or a combination of Essential Oils that works best for your body.
If you don't have time to make your own essential oils, you may want to try Amoils H-Cold Sores.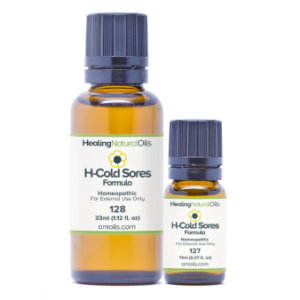 (Visited 97,562 times, 4 visits today)