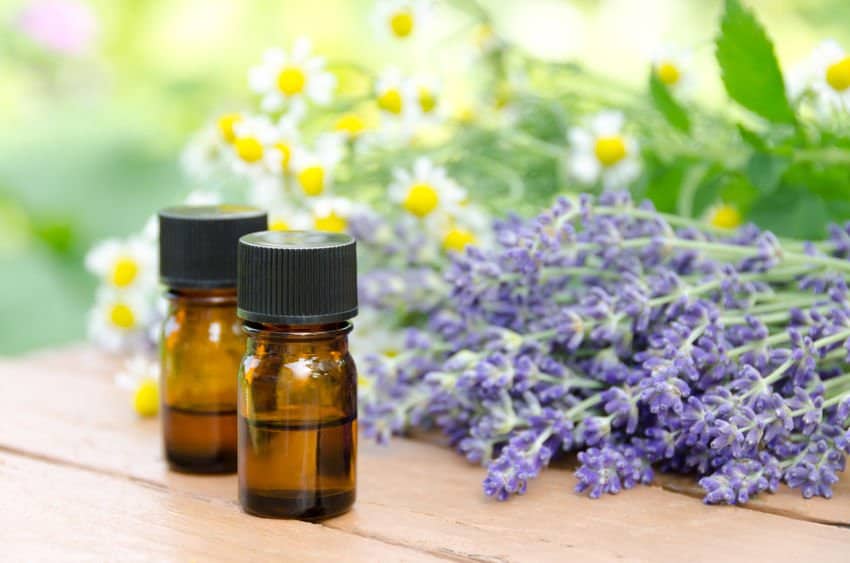 Nail fungus is a very common nail condition that starts with the appearance of white or yellow colored spots beneath the tip of your toenail or fingernail and goes deeper causing the nail to crumble, thicken and discolor at the edge. Further, the nail could become dull, ragged and brittle, dark in color, or may change shape. You may start suffering from the condition called onycholysis where the nail starts to split from the nail bed causing great discomfort and pain. If this condition is ignored, it could go on expanding indefinitely and cause trouble in other parts of the toe. In several cases, the infection comes back even after going through the complete course of treatment.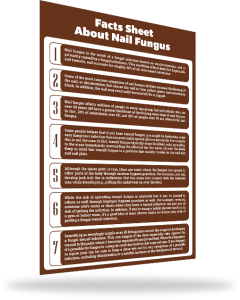 My aim is to simplify and clarify important concepts about Nail Fungus so you feel much more confident about your treatment options.
Enter your name and email for your Free Downloadable "Fact Sheet About Nail Fungus", the quickest and easiest way to learn all about Nail Fungus. I can't wait to share all this great info with you!
Why Traditional Medicines Fail At Eliminating Nail and Toenail Fungus?
While it is true that you may not require any treatment in cases of mild infection, external help becomes necessary if the infection is causing you pain and thickening of nails. However, the use of medicines and other forms of artificial therapies is most likely to fail, as there is a high chance that the infection would come back again.
Doctors and naturopaths recommend several different therapies for the treatment of toenail fungus. One among such therapies is aromatherapy that uses plant-derived essential oils as its major tool against the disease. Most of these essential oils are easily available and safe to use.
You could try H-Nail Fungus from AMOILS or else try any of the 8 recipes provided below. I have also included a few tips on how to prevent toenail fungus at the end of the article.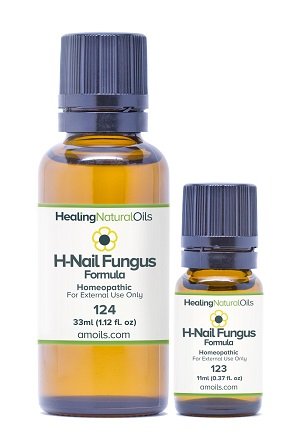 Having said that, here are some of the best essential oils you can use for quick relief in nail and toenail infection:
1. Tea Tree Oil
Tea tree oil is one of the best oil for combating this villain fungus. My own personal experience says that you can bank upon this oil as a standalone solution for all your toenail fungus woes.
How to use Tea Tree oil for best possible outcomes?
In order to begin with the treatment, clean the affected area by rubbing it with alcohol, and then apply undiluted tea tree oil straight to the nails. Allow them to soak in the solution. After about 10 minutes, scrub the nails very softly using a soft bristle toothbrush. When using tea tree oil directly over the skin, consider blending the essential oil in equal amount of any natural carrier oil of your choice, such as sweet almond oil.
Follow this therapy on a daily basis until a new healthy nail grows out completely. Thereafter, continue using the oil for 2-3 weeks more to check the re growth of the fungus.
2. Oregano Oil
Oregano is highly efficient in killing the fungi that is responsible for nail and toenail infections. Only a small amount of this oil is enough to help you get rid of all kinds of infection in the toenail. In addition, Oregano can easily top any list of essential oils that are effective against any kind of colds.
3. Orange Oil
Another essential oil that I recommend to use against toenail fungus infection is the Orange Oil. You can combine this oil with tea tree oil to make a highly effective blend that can easily counter the fungi development in the toenail. Another way of using orange essential oil is mixing it in vinegar and alcohol solution and then applying the blend over the affected area. Both these methods of using orange essential oil get you quick relief.
4. Coconut Oil
Coconut oil contains one of the medium-chain fatty acids called Caprylic acid that has the ability to break through the tough cell wall of the fungi. In the absence of this protective coating, the fungus cells liquefy and the infection subsides. Apply a thin layer of coconut oil over the affected areas and allow it to soak in for next 15 minutes. As coconut oil is completely safe for the skin health, you can apply it as often as you want. Before you apply this oil over the sensitive skin tissues, make sure that you are not allergic to coconuts.
5. Lavender Oil
The anti-fungal quality of the Lavender essential oil makes it an effective remedy for treating mild cases of nail and toenail fungus. Apply a small amount of lavender oil to the infected nails before going to bed and allow it soak in while you sleep. To prevent the oil from rubbing off, you may cover the feet with a pair of woolen socks. You should be very sure that the socks you are using are not made from synthetic fibers, as this will aggravate the infection. It is my recommendation to continue with such topical treatments for around several weeks even after the infection seems to have subsided. Keep in mind, a healthy looking toenail might still carry the traces of fungus within it.
While purchasing lavender essential oil, make sure that what you're buying is pure essential oil and not the fragranced one. Several mineral oils with a lavender scent are being sold as lavender oil. Pure essential oils could be costly and therefore are available only at dedicated herbal stores.
How to use Lavender essential oil for best possible outcomes?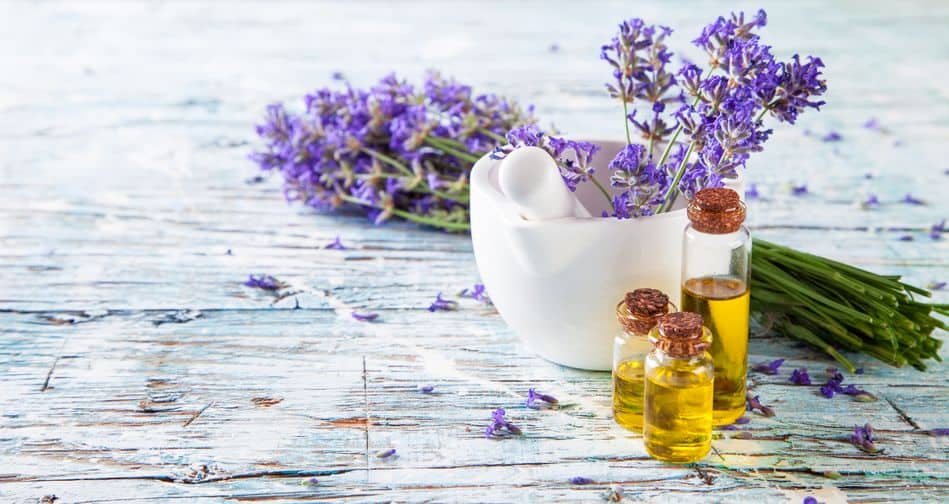 While lavender is one of the best oils for nail / toenail fungus, I would recommend using the mix of lavender and tea tree oil rather than using lavender alone if you are looking for quick and sustainable relief.
Here is a step-by-step guide in how to use Lavender for nail and toenail fungus:
When fungus attacks, the nail produces a damp hideout for it to grow. Wash your hands / feet thoroughly and clip away the nail as much as possible and leave the edges rounded to make sure they don't catch on carpet or clothing. Wash the toenail area carefully and allow it to air dry.
Drip a single drop of the blend of tea tree and lavender oils over the affected nail bed every evening and morning for quick relief in nail fungus.
Metal tools used to trim the infected nails need to be sterilized and air-dried before being used for the procedure.
6. Clove Oil
Because of the presence of Eugenol, the essential oil of clove is a potent antiseptic and antifungal agent. In addition, if you are experiencing pain due to the toenail fungus, then clove is the best oil to go with. Here is an essential oil recipe for toenail fungus relief using clove oil as its main ingredient:
Ingredients
Coconut or Olive oil (optional)-2 tsp
Clove oil- 4-8 drops
Procedure
Blend the ingredients well and use the mix straight over your toenails. In case your skin around nails is sensitive or broken, weaken the oil by mixing it with coconut or olive oil. Follow the same procedure two-three times in a day.
7. Cinnamon Oil
Cinnamon oil is another essential oil with antifungal properties that can be used for the treatment of toenail fungus. Just like clove, Cinnamon is also rich in Eugenol that has the most effective antifungal properties. In addition, this oil is extremely effective against candida albicans bacteria, which is one of the many factors behind toenail fungus. The best part about the essential oil of cinnamon is that you can use it both topically and internally.
Here is how to use Cinnamon essential oil for best possible relief in nail and toenail fungus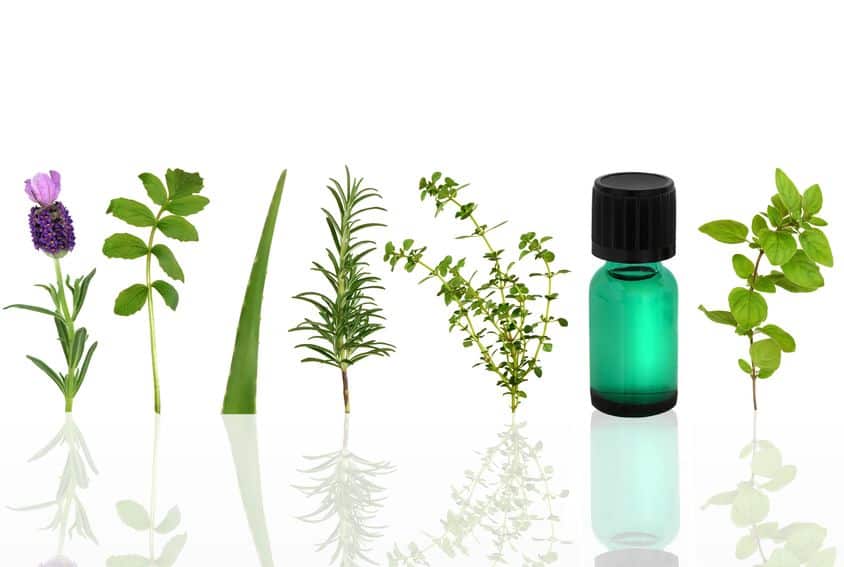 Topical application
Apply undiluted or diluted oil with a cotton ball to the affected nails at least two times in a day.
Always clean your toenail before applying cinnamon or any other oil. In case the nails have thickened, clip and file them appropriately before the procedure.
If you have sensitive or broken skin then it is better to dilute cinnamon oil with water. In order to dilute this oil, use one to two drops of the oil in 1 tsp of water. You might also consider diluting cinnamon in any of the carrier oils like coconut or olive. However, if you can bear the tingle of the undiluted cinnamon oil then it is better to use it directly without any dilution.
Cinnamon foot soak
Add 1-2 tsp of cinnamon oil in the hot water basin and dip your feet in this blend for around twenty minutes. If you want, you may also add sea salt to this mix. Pat your feet dry after the procedure is complete.
Repeat the same procedure at least one time in a day.
Oral consumption – Cinnamon Tea
Ingredients
Cinnamon powder: ½ -1 cup
Cinnamon stick: 1 tsp or Cinnamon black tea – 1 tsp
Honey (optional): 1 tsp
Water: 1 cup
Procedure to follow
Put cinnamon powder in a pot and pour boiling water over it.
Allow it to steep for roughly 5-7 minutes before straining. You can add honey to this mix as per your choice if the tea is too bitter for you to relish. Drink this tea at least 2 times in a day.
Precaution: Breastfeeding and pregnant women should avoid taking cinnamon.
8. Thyme
Thyme has been used since the times of ancient Egyptians for its antibacterial properties. While being a potent anti-fungal, its primary component thymol checks the development of candida which ultimately helps the body to fight off nail and toenail fungus.
When it comes to obtaining quick relief in conditions like toenail fungus, you can consider thyme as good as over the counter medicines.
Here is how to use the essential oil of thyme for best relief in nail and toenail fungus
Topical application
You can use thyme directly on your toenails. This allows the oil to be directly absorbed into the area where it is needed. If your nails are thickened, then clip and file them down. This makes the absorption more effective. If the oil seems to be irritating to your skin or you see any side effect, consider diluting the oil in carrier oils such as olive, almond or sunflower.
Foot bath
Fill a sufficiently big container with lukewarm water and put in few drops of the essential oil. Soak in for about 20 minutes at one time. If you want, you could also add sea salts to the water as they help to get the infections out of the body.
Few Tips On Using Essential Oils For Nail and Toenail Fungus
Make use of a dropper to apply oil on nails and between toes.
Allow the oil to soak in for at least an hour.
Some essential oils could be too strong for some individuals that have sensitive skin, so if this is the case with you then weaken the oil in a 1:1 ratio with carrier oil such as an olive before the application.
It is suggested to conduct a patch test over the healthy skin before applying essential oils directly over the infected nails if you have the sensitive skin.
General Preventive Remedies For Toenail Fungus
In most cases, toenail fungus is the result of not taking good care of the feet. Here are some of the preventive measures to help you prevent fungal infections of the toenail:
Damp shoes and socks are breeding ground for fungus. Let air reach your toes to avoid the buildup of damp environment around your toenail. You could wear open sandals instead of shoes if you find yourself vulnerable to toenail fungus.
Wash your socks in warm water after every use.
Spray some baking soda in your socks and toenails before wearing closed shoes for a long time.
Each time when your feet gets wet, dry them completely before wearing the shoes.
Taking good care of your toes can save you from all the distress of toenail fungus. Make sure that you use pure essential oils only and not the fragranced ones. Apart from this, discontinue using essential oils if any irritation or side effect continues to stay for long.
Just like prescribed medicines, these remedies will take some time to show their effects, as nail and toenail fungus is one of the most rigid infections that don't go easily. Allow a few months for the infection to subside and three to four months for the discolored and disfigured nail to heal itself completely. I don't advise putting nail polish during this time. Let the healthy new nail tissue breathe!
(Visited 130,558 times, 10 visits today)