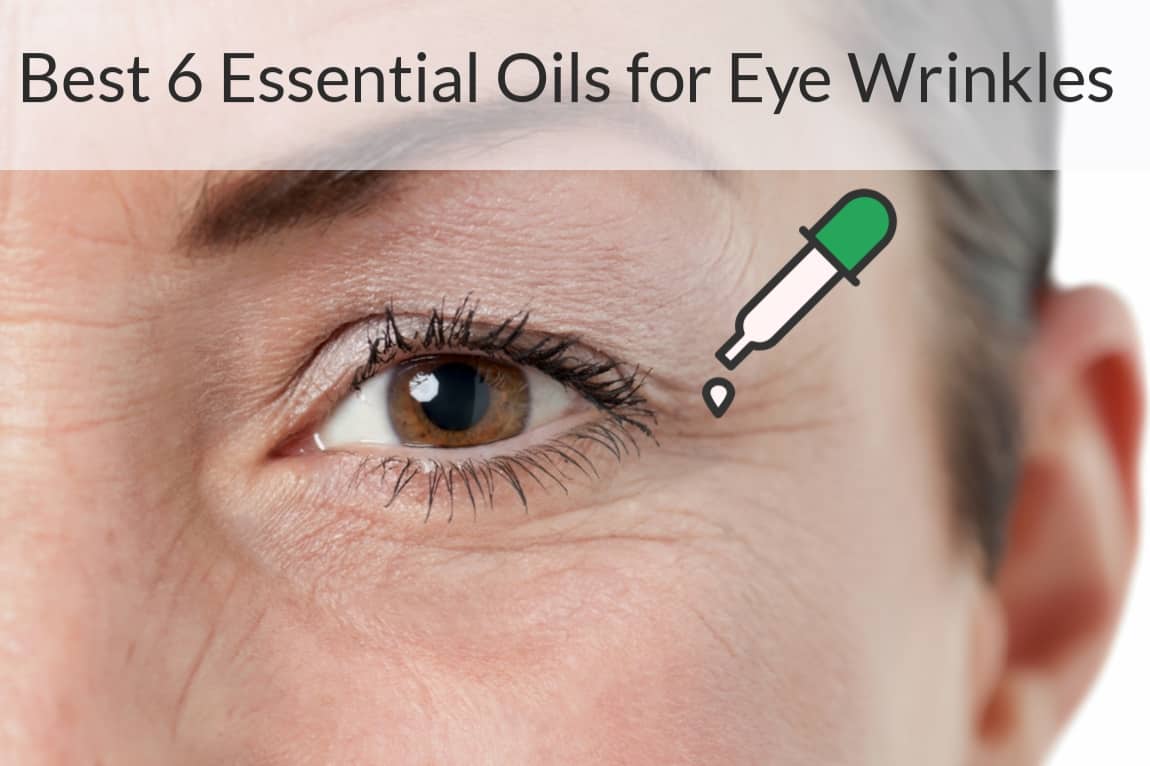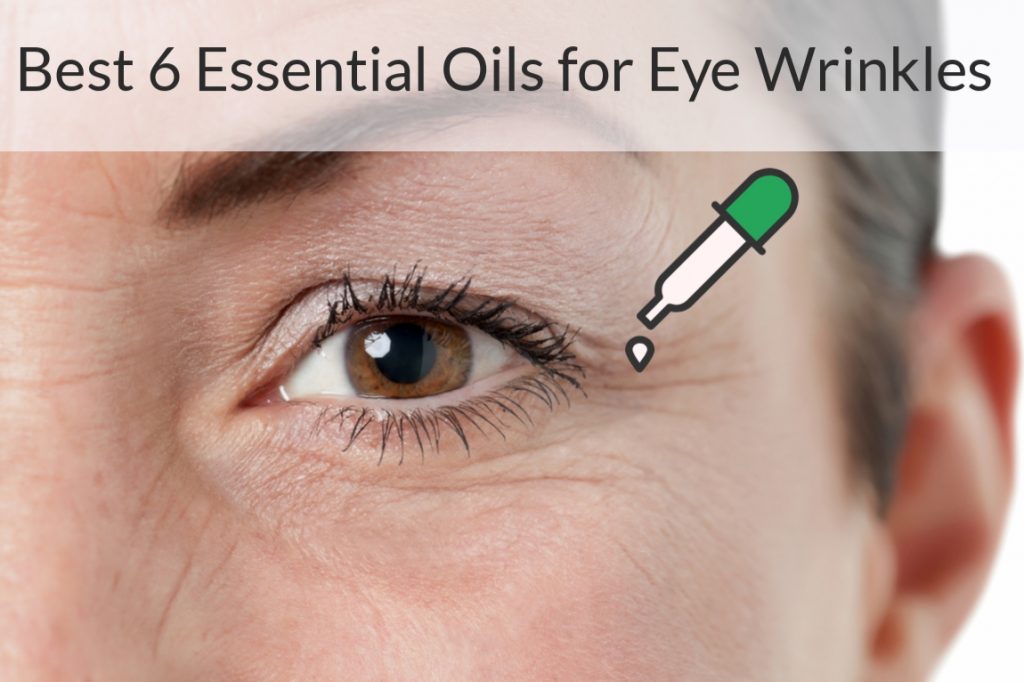 Essential Oils are an excellent choice for those seeking an anti-aging treatment that truly works, is something frugal and smells good. Concoctions present over the counter are really expensive and, in terms of side effects, do as much harm internally as they benefit externally. While some Essential Oils tend to be more efficient at treating wrinkles around the eyes than the others, plant Oils help with keeping the skin moist. Essential Oils can deliver nutrients to the skin without clogging the pores, which is one of the primary benefits of using Essential Oils for dealing with wrinkles around the eyes.
Facts About Wrinkles
The two images below show 16 facts about wrinkles.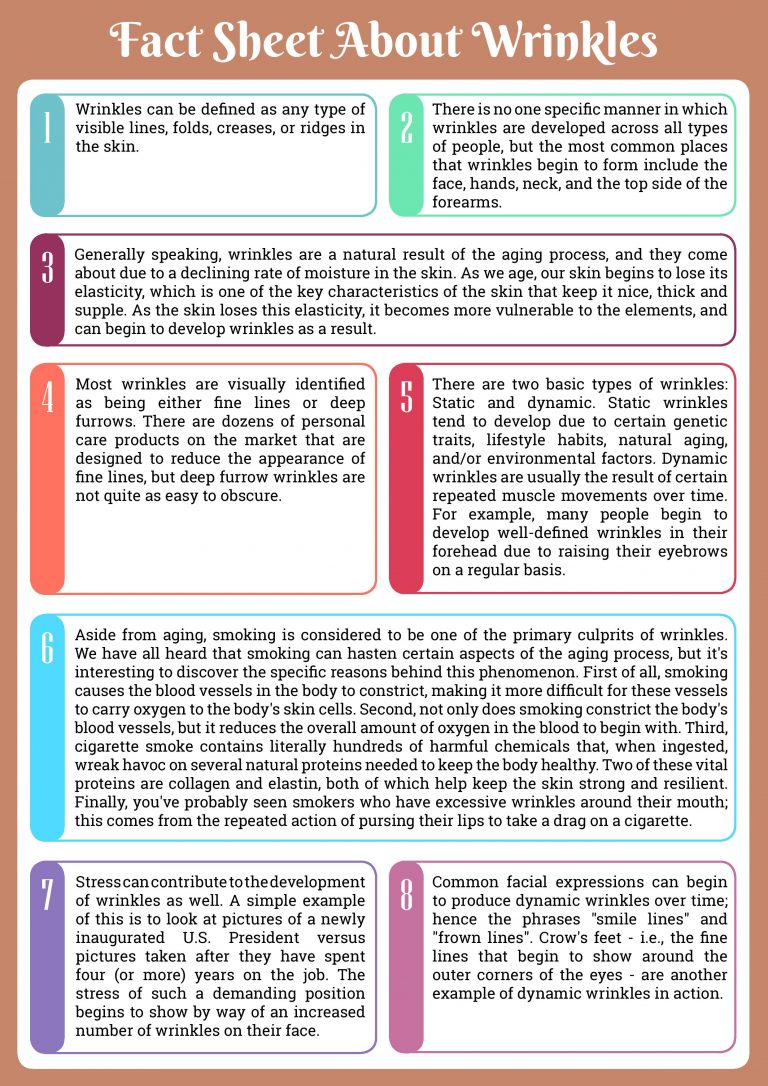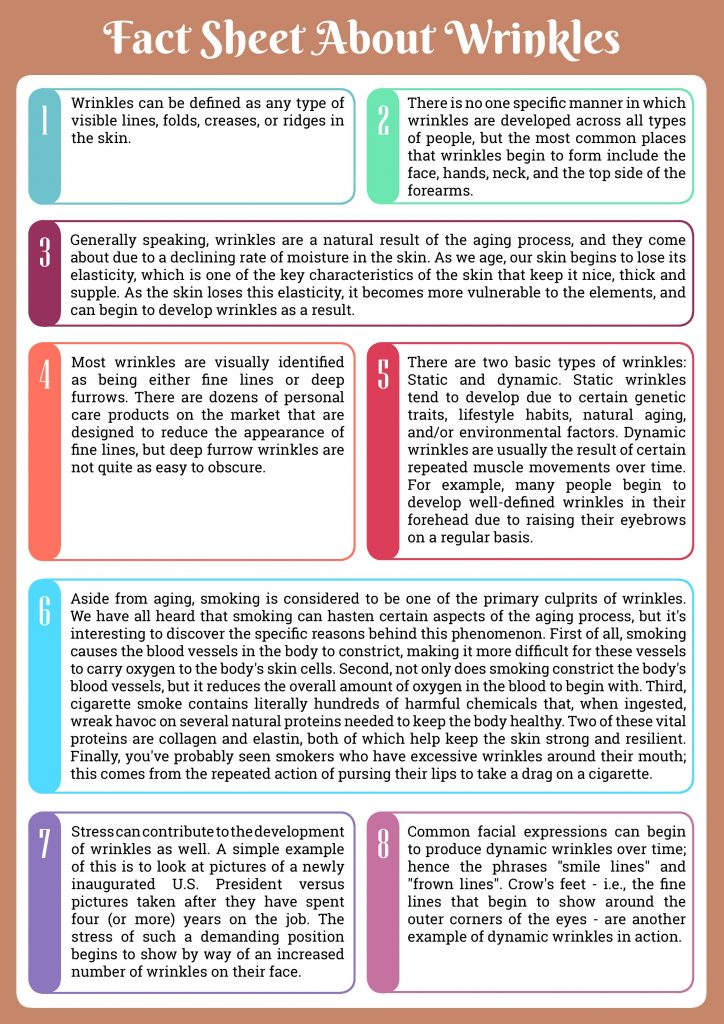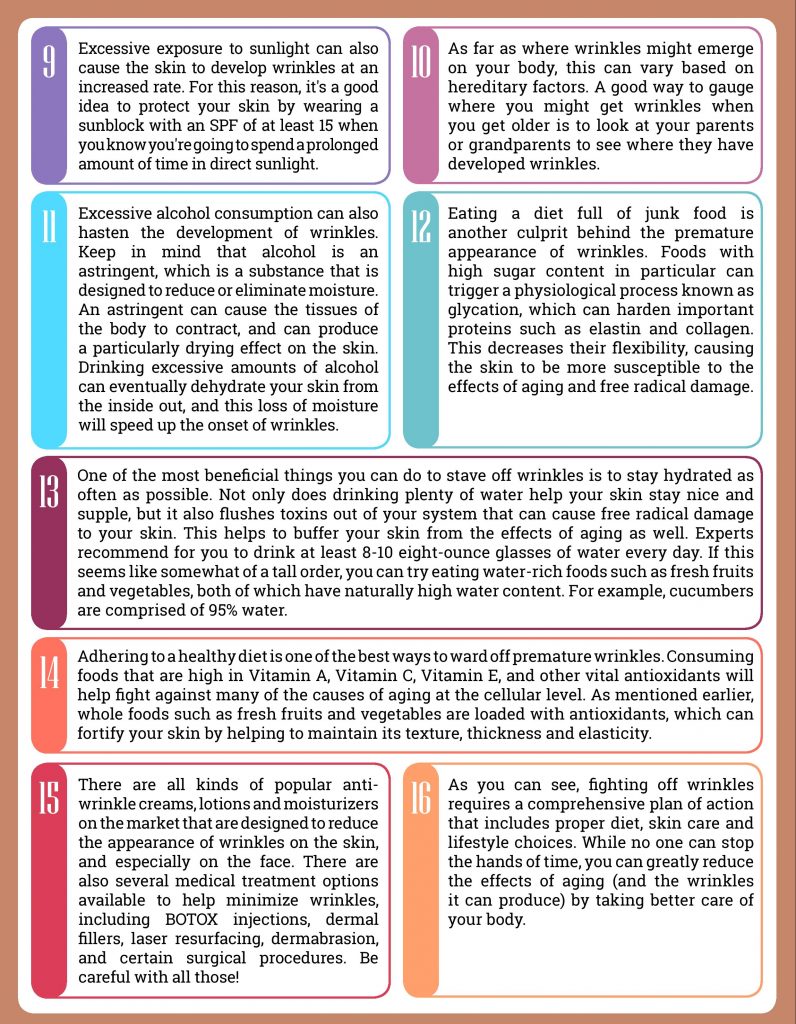 What Are The Best Essential Oils For Wrinkles Around The Eyes?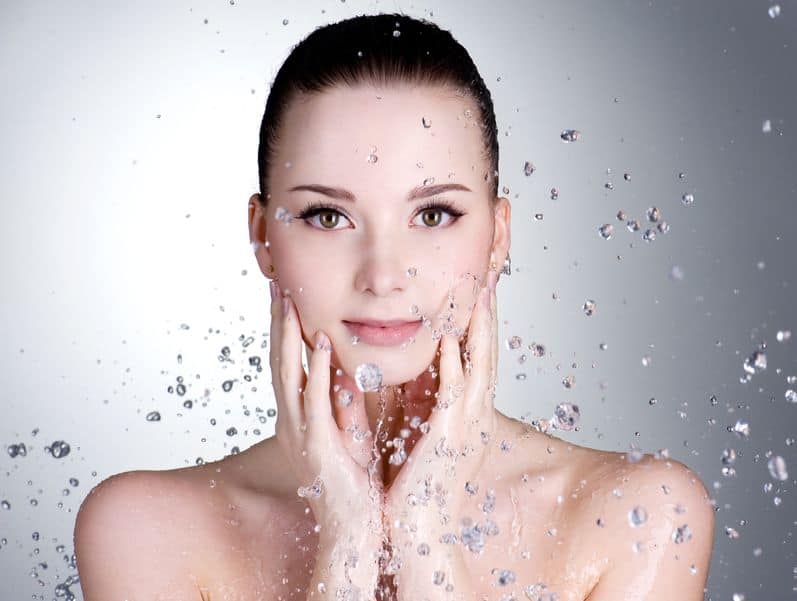 Sandalwood Oil
Sandalwood softens the dried-out skin and can be used as a moisturizing agent to eliminate the fine lines and wrinkles present around the eyes. The herb also promotes the development of fresh skin cells. Loaded with sesquiterpene compounds, this Oil increases the blood circulation and offers a smoother look to the skin.
Myrrh Oil
Myrrh is an anti-fungal and antibacterial Oil that you can use as a massage Oil or topically to smooth out the wrinkles present around the eyes. Antibacterials are powerful antioxidants that assist in repairing skin cell damage brought on by the free radicals. The molecules referred to as free radicals cause chemical reactions, which break up collagen as well as other proteins within the skin. Unfortunately, free radical damage is the major cause for the formation of wrinkles around the eyes.
Neroli Oil
Women often use neroli to manage the wrinkles present around the eyes. The moisturizing results of Neroli help to improve the elasticity in skin.
Clary Sage Oil
Clary sage Essential Oil is an important Oil used to take out fines lines and wrinkles present around the eyes, especially when used with skin moisturizers. Being both an antibacterial and an antiseptic, Clary Sage Oil helps with balancing sebum production that helps to tighten pores. Closing the open pores improves skin tone and texture. Firmer skin offers a smoother appearance, making wrinkles on face less apparent.
Geranium
Geranium has been used as an ingredient in fine cosmetics since long. You can use it on Oily, dry or even the sensitive skin. Geranium helps to increase skin elasticity and blood circulation. When used with massage Oil, Geranium Oil acts to reduce the sagging of the skin present around the eyes by helping the skin retain its moisture.
Grape Seed Oil
Antioxidant properties of the grape Seed Oil help in fighting the toxins. A category of flavonoids from grape seeds called proanthocyanidins bind to the collagen, helping repair the harm caused to the skin by the toxins. The Oil is very effective for reducing wrinkles around the eye region. Grape Seed Oil is likewise naturally abundant in Vitamin E, which may slow down the process of aging. Vitamin E protects the body against toxins, which may damage the cells.
What Are The Best Essential Oils Recipes for Wrinkles Around The Eyes?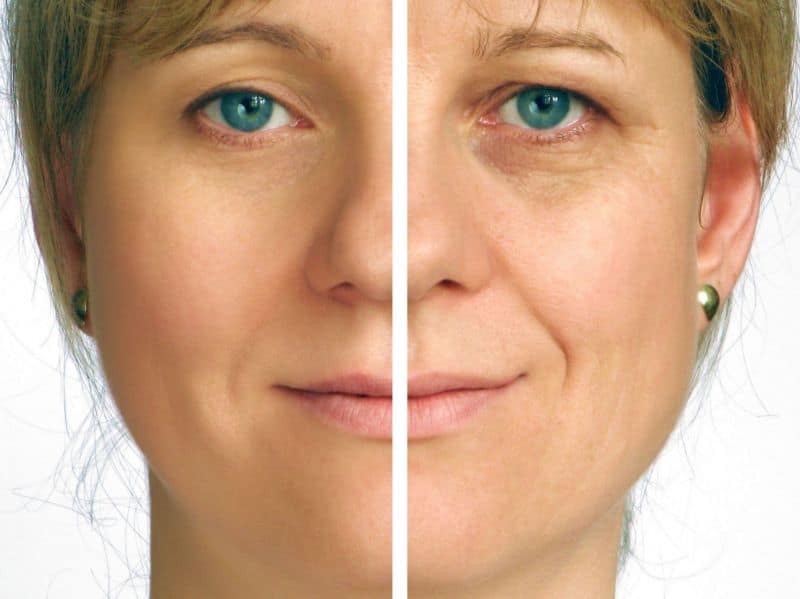 Recipe 1- Cypress Firming and Anti-Aging Serum Recipe
6 drops of Frankincense Essential Oil
9 drops of Geranium Essential Oil
9 drops of Cypress Essential Oil
3 tbsp Sweet Almond Oil
3 tbsp Rosehip Seed Oil
Mix all ingredients in a 2-ounce glass bottle. This serum can be used in night and morning. I prefer using this serum during the night. Just like all serums, less is more. It takes only a little amount of serum to cover the entire area around the eyes. You are going to feel quite greasy if you use the serum in excessive amounts! This sweet and short recipe can moisturize and firm your skin as well as tone it. This is a highly popular anti-aging serum that I'm sure you will love!
Recipe 2- Essential Oil Eye Serum:
Dilute 2 drops of Lemon Oil or Lavender Oil to one tsp of pure Vitamin E Oil and a tablespoon of Almond Oil. Pat a thin layer underneath the eyes. This will help reduce wrinkles and dark circles present around the eyes. Make sure that the solution doesn't get into the eyes. In addition, do a patch test to check for any pre-existing allergies.
Recipe 3- Best serum recipe for eliminating wrinkles under the eyes:
The following is my favorite of all the recipes I have known until now. This is a very potent recipe that can smooth the skin, stimulate collagen production and cell growth and exfoliate the skin.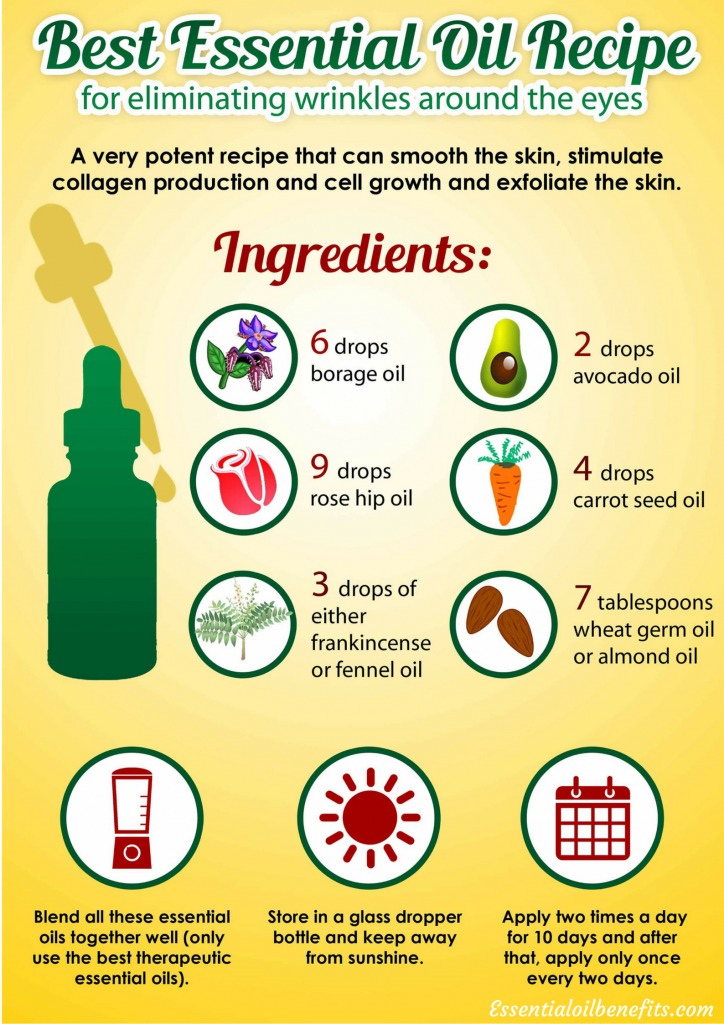 Ingredients:
6 drops Borage Oil
9 drops Rose hip Seed Oil
2 drops Avocado Oil
4 drops Carrot Seed Oil
3 drops of either Frankincense or Fennel Oil. (Can use Frankincense only).
7 tablespoons Wheat Germ Oil (or Almond Oil)
Wheatgerm Oil increases the production of collagen and is known to fix your DNA. Carrot Seed Oil contains ascorbic acid, which is known to render great anti-aging effects. Other Oils present in the recipe stimulate cell renewal and collagen production.
Instructions:
Blend these Oils together well. Store in a glass dropper bottle and keep away from sunshine. Apply two times a day for 10 days and after that, apply only once every two days. A mix of this kind can last a long time and you just require a small amount to apply around the impacted areas. If applied daily over the period of 10 days, a noticeable difference can be seen with wrinkles and fine lines going away.
Recipe 4- Face mask recipe that helps in cell regrowth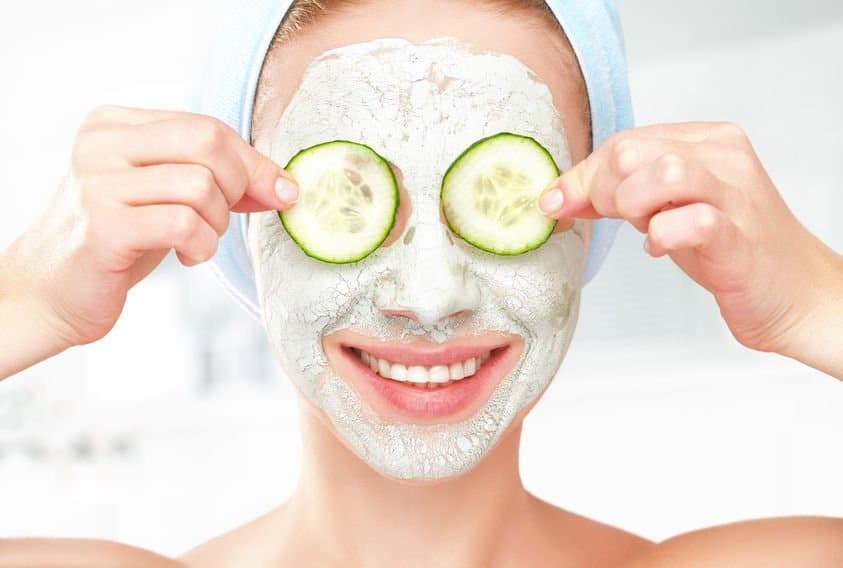 Ingredients:
3 drops of any of these Essential Oils: Rosemary, Frankincense,

Tea Tree

, Lavender, Calendula and Carrot Seed Oil.
3 tablespoons of natural green clay
Directions:
Add enough water to create a paste and apply evenly on the impacted areas under the eyes. Leave for thirty minutes after which rinse with cool water, repeating 2-3 times weekly.
Recipe 5- Age reversing Face Serum Recipe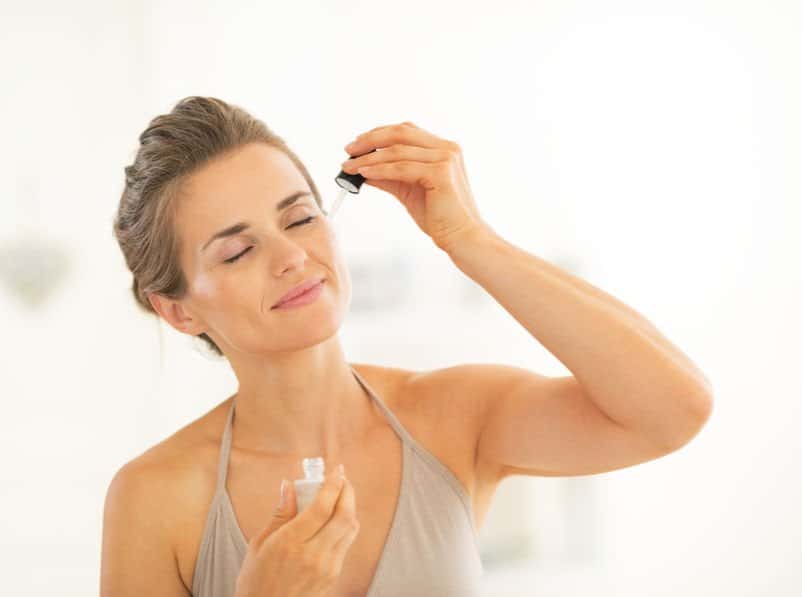 Ingredients:
3 tbsp Olive Oil
9 drops of any of the following Essential Oils: Myrrh, Carrot, Geranium, Frankincense, Rose, Fennel,

Lavender

and Patchouli.
Directions:
Massage a little amount of blend on the impacted areas around the eyes at night-time.
Recipe 6- Anti-aging Wrinkle Face Serum Recipe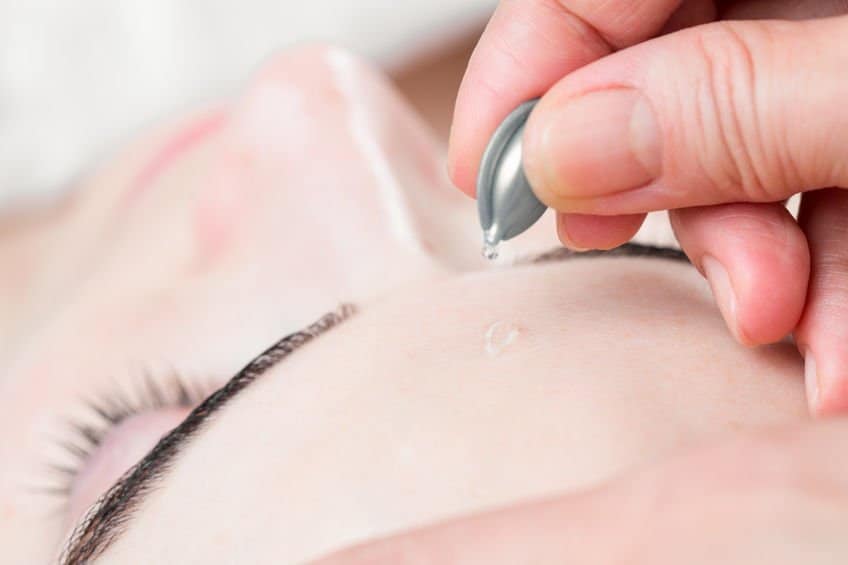 Ingredients:
3 drops Jasmine Essential Oil
6 drops of Primrose Oil
3 drops Frankincense Essential Oil
9 drops Carrot Seed Oil
3 teaspoons Rose Hips Seed Oil
3 teaspoons Hazelnut Oil
2 tablespoon Avocado Oil
Directions:
Combine all the ingredients in a dark bottle that has a dropper attached. Shake for a couple of minutes. Only use 1 or 2 drops of serum for the eyes, not more than that.
Some Pros And Cons Of Using Essential Oils For The Treatment Of Wrinkles Present Around The Eyes:
Pros:
Unlike medicines and artificial gels available over the counter, using Essential Oils is an all-natural and healthy approach to the treatment of skin conditions like wrinkles.
Apart from offering wonderful anti-wrinkle benefits, the aroma of Essential Oils keeps you fresh throughout the day.
Cons:
Some Essential Oils might react with the skin and cause undesirable effects, especially when used close to sensitive areas like the eyes.
Essential Oils are just the right choice for getting rid of wrinkles under the eyes. Incorporate them directly into your daily skin care regimen and you will see the wrinkles as well as other signs of aging going away. They smell great, feel great and work all night long!
Recommended Products for Wrinkles Around the Eyes
Essential Oils Eye Cream
Over the last few years / since I wrote this post, the biggest challenge for people has been the cost of buying the various essential oils to make up the recipes and whether they are truly effective. Some have also complained about the quality of the various oils they were purchasing from retailers. So, to resolve this dilemma, I have gone back to nature and created 3 luxurious L'orpur products using premium oils and all-natural ingredients for treating fine lines, crow's feet and wrinkles:
The L'orpur deluxe treatment oil which is a pure blend of 5 oils including 2 of the world's most luxurious and expensive essential oils, Helichrysum Italicum and Roman Chamomile. It is truly a precious gem in a bottle.
To add to the above issues, some people did not enjoy the feeling of slathering oils under their eyes. So, I created the L'orpur eye cream which is all-natural, loaded with all the benefits of essential oils, carrier oils and healing herbs.
Don't like the feeling of an eye cream either! Well, you'll instantly fall in love with the L'orpur eye serum. Ditto as above, the eye serum comes loaded with the goodness of all-natural ingredients, essential oils and carrier oils.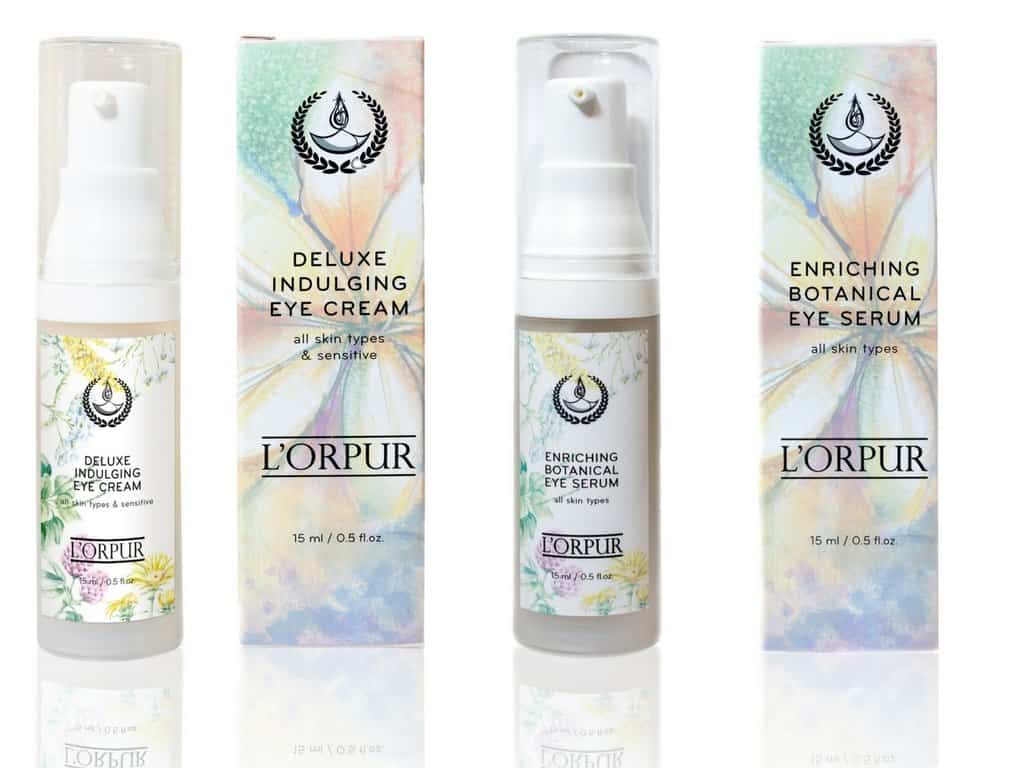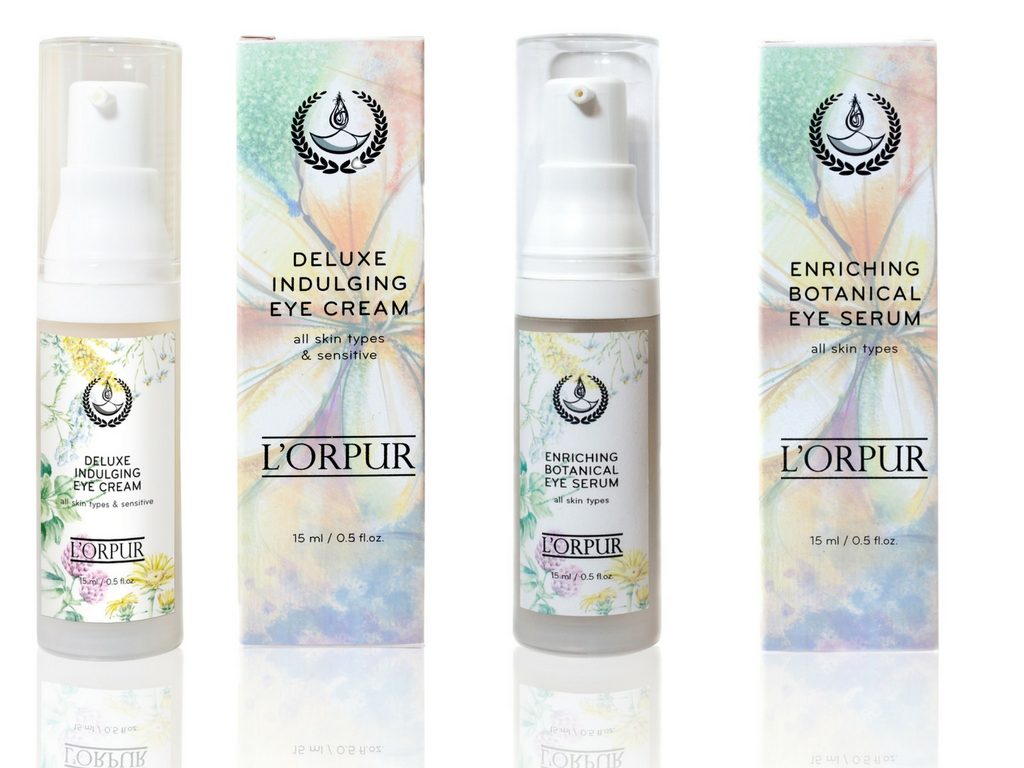 (Visited 275,223 times, 11 visits today)