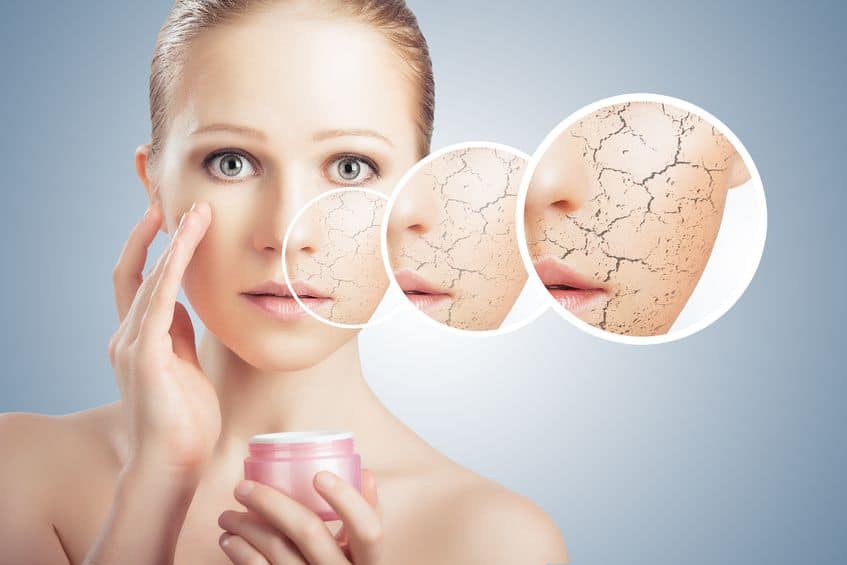 Of all skin types, except for normal, dry skin is the least problematic in the sense that at least you won't be dealing with painful zits and resulting scars. But, dry skin also happens to be the most susceptible to damage after sensitive skin. Also, those with dry skin often have to make do with a lackluster complexion and a tired looking visage.
While some of you may experience flaking and itching, these are pressing problems only for those suffering from extreme dermal dryness. That said, the right skincare routine can go a long way in alleviating the common concerns of dry skin as well as in giving you a healthy and glowing look.
The one thing that you absolutely must remember is that the more diligent you are with your skincare routine the better and more sustained will be the results.
Keep Dermal Dryness At Bay With This 4-Step Daytime Routine!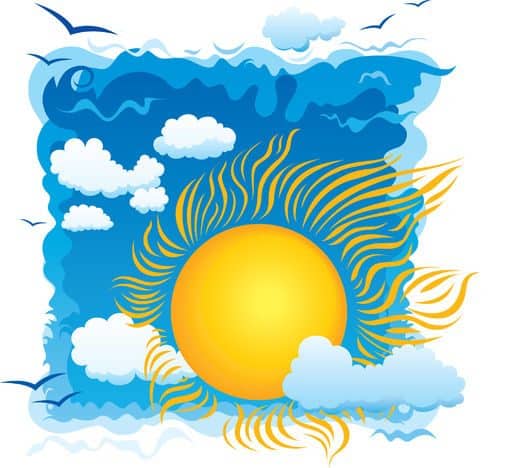 Dry skin is at its finest in the morning all thanks to the sebum secreted as you sleep. Unfortunately, this can lull you into thinking that you can skip your skincare routine or that a simple face wash will be enough to tend to your dermal woes.
But, give your face an hour after cleansing and the tight, pulled sensation will be enough to tell you that you were gravely mistaken. Dry skin is perpetually in dire need of both hydration and moisturization from both the inside and outside. So, start your day with a big glass of water, include healthy fats like avocado, flaxseed and olive oil in your breakfast and get working on your skin with the routine discussed below.
1. Cleanse and exfoliate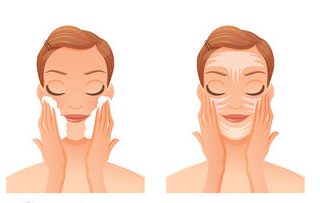 The modest amount of oil on your face in the morning does not merit a full-blown cleansing session. But, it is important to tackle the cellular debris on the surface of your skin or it will just accumulate through the day increasing dryness and dullness. A natural gentle cleanser or a cleansing/exfoliating brush used with a creamy cleanser should do the trick.
If you're using a cleansing brush every alternate day, I would suggest you go for a sonic cleanser since the pulsating device is less likely to cause abrasions.
If you don't own a sonic cleanser but would like to use a face brush, then stick to exfoliating your skin 2-3 times a week. L'orpur cleanser is very safe even for the most sensitive skin and can be used every day. In fact, any formulation that contains light fruit acids, essential oils and carrier oils would be an ideal match for dry to medium dry skin.
If oil cleansing is your thing, and it does work wonders for those with dry skin, make sure you include a gentle exfoliant in the lipid mixture. Typically, milled oil seeds like sesame and flax are remarkably effective in ridding the skin of dead cells while offering much needed nourishment and moisturization to the parched dermal layers.
3. Tone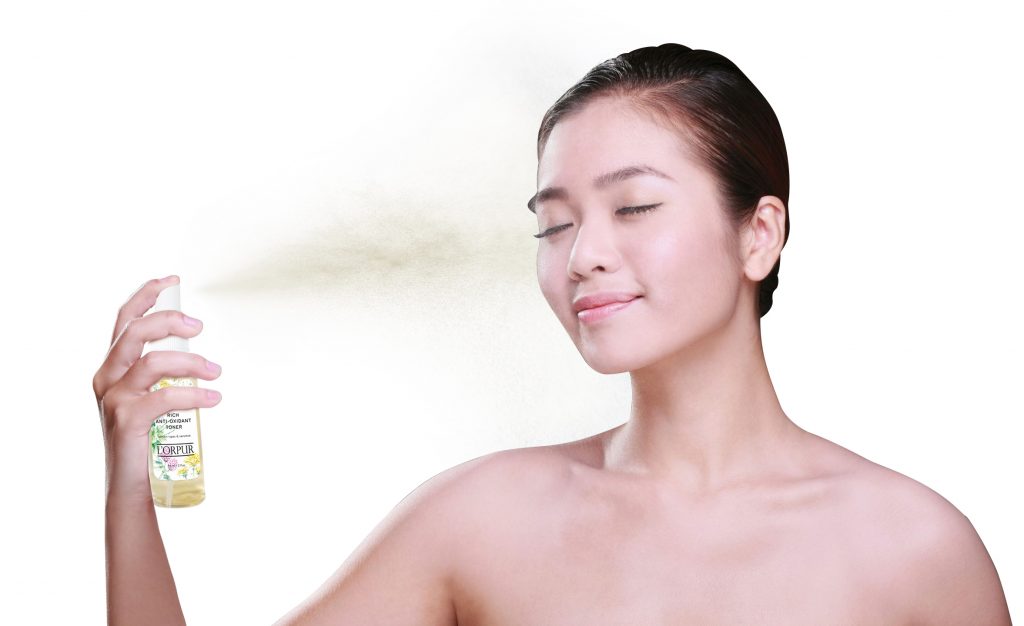 Dry skin is ravaged by both the lack of fluids and the lack of natural skin oil. So, just using a moisturizing will only offer temporary relief. If you want sustained benefits, go ahead and serve your skin cells the water it needs in the form of a hydrating toner. Make sure to pick an alcohol-free formulation and one designed for normal / dry skin.
Products that contain soothing and healing ingredients like extracts of cucumber, algae, saffron, vetiver, lavender, chamomile, aloe vera, honey, coconut water, teas, flower extracts work wonderfully on dry skin.
Soak a cotton pad or a ball of cotton wool with the toner and apply all over your neck and face in upward strokes. Wait for about a minute and you will be ready for your skin serum. Remember to not let the liquid dry on your face because it will pull out the natural hydration from the skin cells as it evaporates.
3. Serum and spot treatment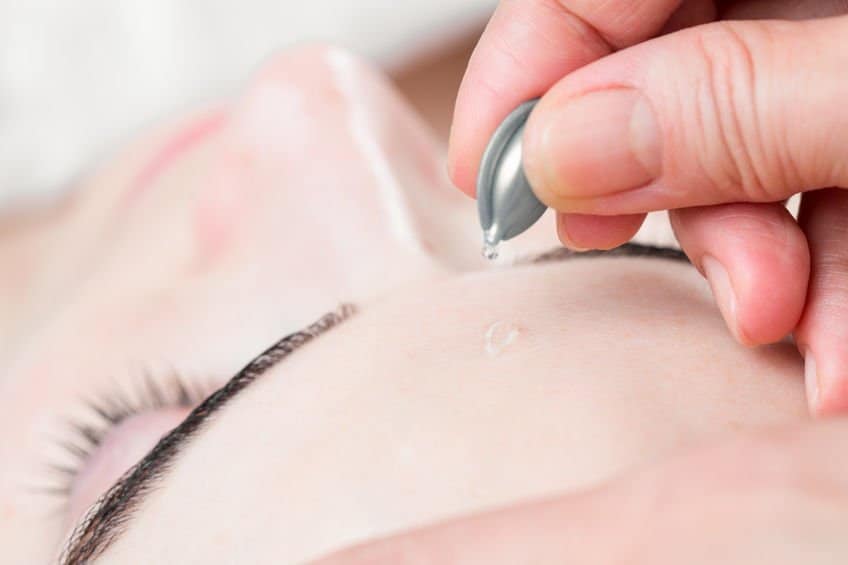 Serums that contain antioxidants such as vitamin C and E and humectants like hyaluronic acid and squalene offer fantastic results against dermal dryness. Pick a soothing and hydrating formula that is meant to counter dullness, dark spots and flaking.
Apply the serum in upward strokes while your skin is still damp from the use of your toner, this will get you the full benefits of the humectants used in the preparation. A micro current massager works well on dry skin as it helps to drive the active ingredients deeper into the dermal layers. Give the serum about 10-15 minutes to act on your skin before applying the moisturizer.
4. Protect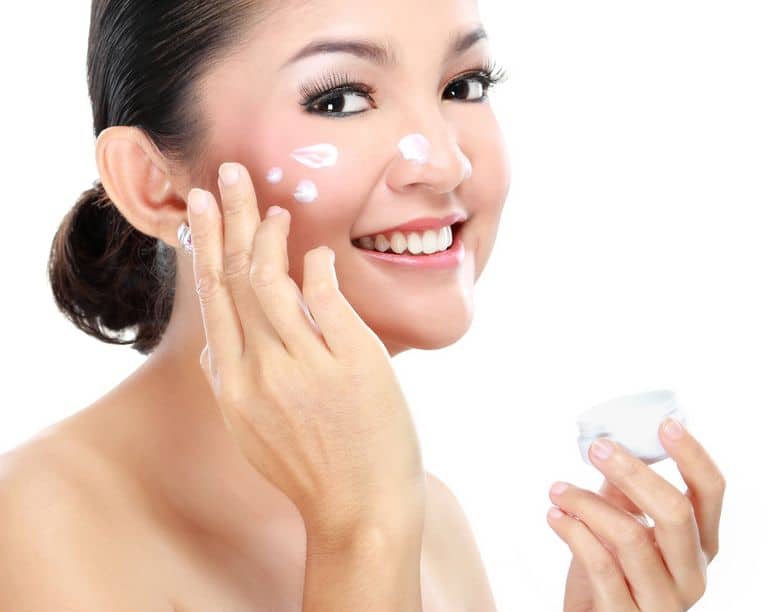 For dry skin, the protection part of the skincare routine should take on two forms – deep moisturization and sun block. If the serum has you covered with humectants, your moisturizer should contain ingredients that will rebuild/fortify your skin's natural lipid barrier.
For this, you need a product that contains ceramides and occlusive emollients like plant butters and essential/carrier oils that will prevent environmental factors from impacting the hydration levels in the dermal cells. As far as application goes, follow the same procedure as you did for the serum. Work your fingers in upward direction while giving your skin a soothing massage.
If you are using any other skincare or color corrective product, this should go on top of the moisturizer. But, do wait for about 8 minutes after applying the moisturizer before reaching for your foundation or BB cream.
Ideally, your sunscreen should be the last product you put on. This will get you the SPF mentioned on the box. Also, mixing the sunscreen with your moisturizer or any other product will compromise its ability to block out UV rays. If you are spending time outdoors, do not forget to reapply your sunscreen every 2 hours.
Midday Skincare Routine For Dry Skin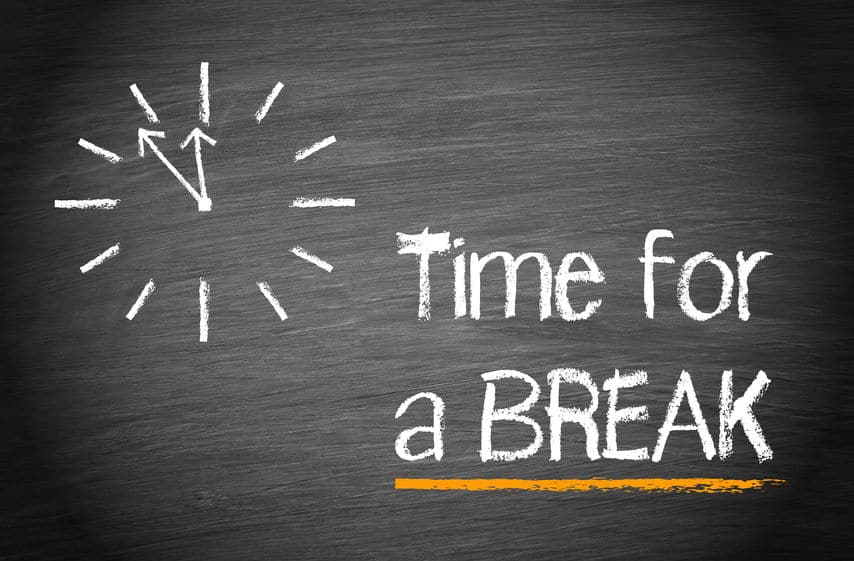 If you have dry skin and even if your work day does not involve spending time in the hot sun, your skin will take on a fatigued look by noon as the moisture begins to dissipate. In fact, dryness can mess the even coverage offered by the most high end makeup products.
To deal with the patchy and streaky look, you will need both your hydrating toner and your moisturizer. The idea is to provide your skin with fluids and emollients to replenish the hydration lost by the dermal cells.
For this, dab your hydrating mist or toner on your face by using a ball of cotton wool soaked in the liquid. Remember to dab and not wipe if you have used any kind color corrective formulation. Your makeup stays put if you just dab the soaked cotton wool on your face. So, press and lift and press and lift till you cover all parts of your face and neck.
Next step is to reach for the moisturizer. Take a dime sized amount in your palms, rub them together and again dab the formulation on your face, literally pressing it against your skin.
As in the morning, the moisturizer goes on while your skin is still damp from the use of the toner/mist. Those with dry skin, won't need a dusting of translucent powder after this step but if you must, follow it with some more "toner dabbing" to get that dewy and fresh look.
3-Step Night Time Routine For Dry Skin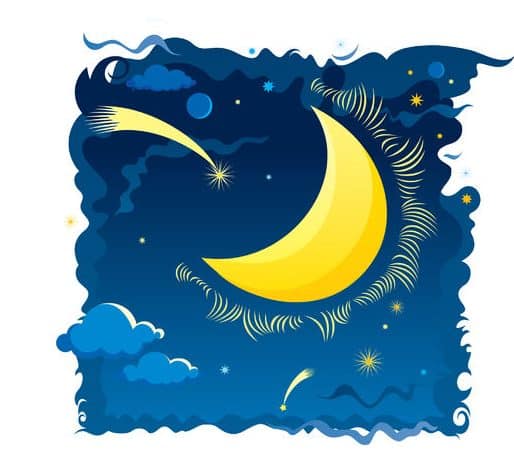 1. Cleansing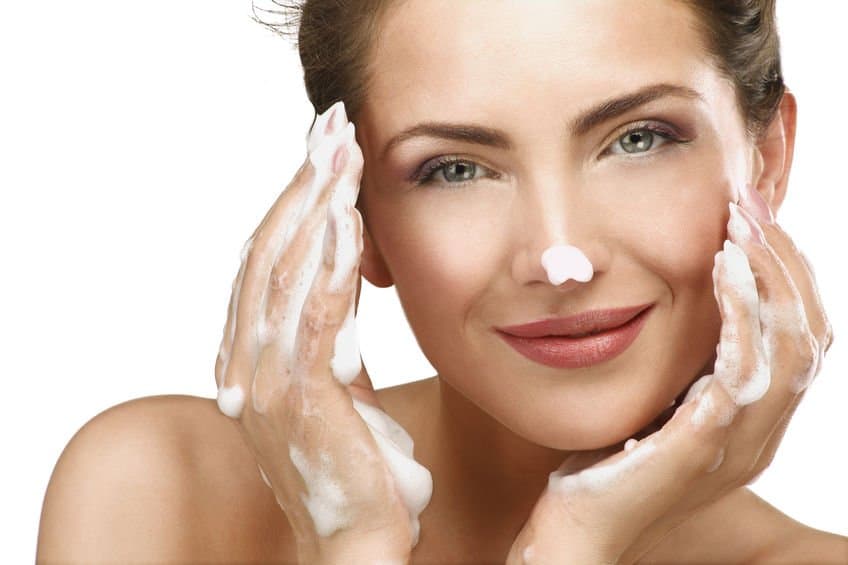 For dry skin, oil cleansing even twice a day will work. But at night, you will be dealing with the day's accumulated makeup and grime, so go for two rounds of oil cleansing, which will tackle dirt and dead cellular matter.
Use a warm wash cloth, wet or dry to wipe your face clean. In fact, using a wash cloth soaked in a light infusion made by mixing warm water with some chamomile tea will clean out cellular debris and soothe the skin at once.
If you have used a cleansing brush or any exfoliating formula in the morning, you don't need to repeat at night. Personally, I prefer to exfoliate at night because this leaves your skin more receptive to the nutrient and emollient rich products that should be reserved for night use.
2. Toning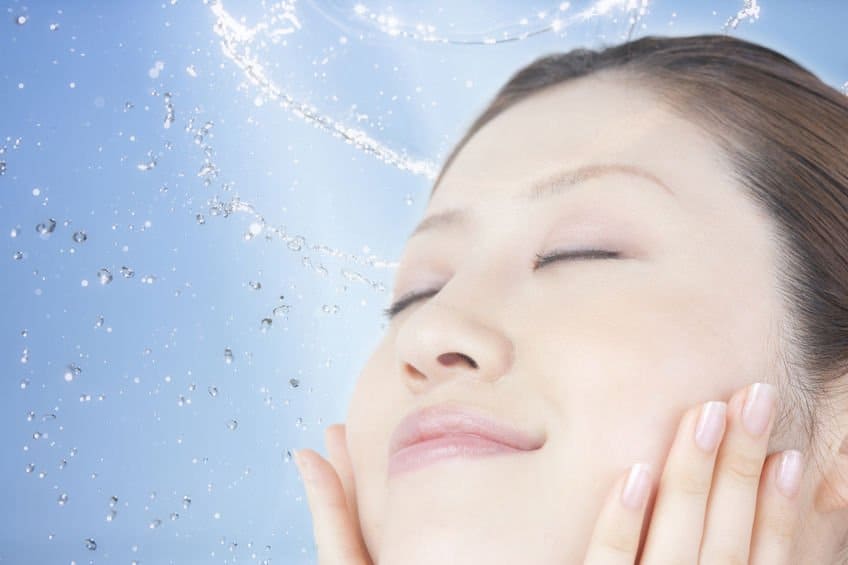 Pat your skin dry after cleansing if you have used water. If oil cleansing is your preferred approach, simply dab away at your skin with some clean tissue once you are done wiping your face clean. Then, splash some drops of a hydrating, soothing toner on the palms of your hands and press the formulation onto your skin.
You may have to repeat in order to cover both your neck and face. Although you can use the same hydrating toner that you did in the morning, picking a milky formulation with healing lipids will offer excellent benefits too.
3. Serum and moisturization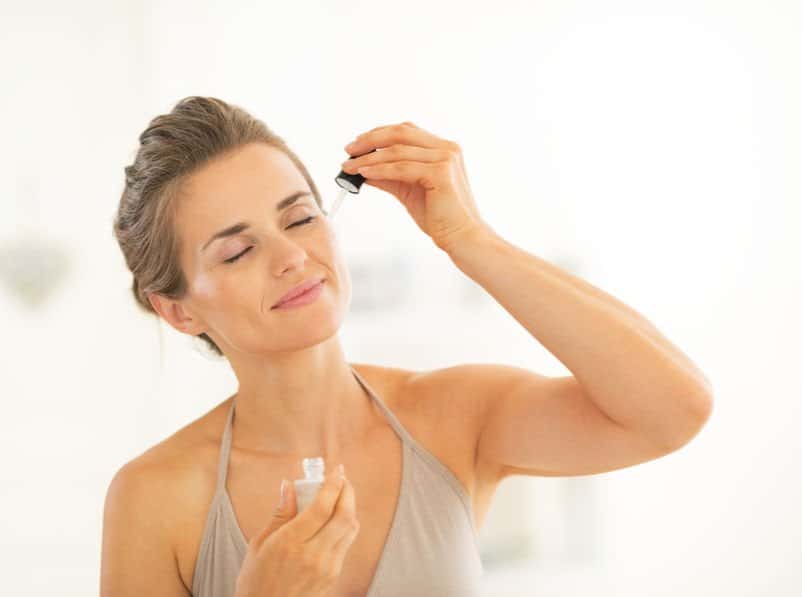 Since your skin repairs and heals itself as you sleep, it needs all the nutrition and lipids you can offer. So, both the serum and the moisturizer should be a mix of antioxidants, vitamins, minerals, essential and carrier oils as well as ceramides that fill the cracks in the skin's protective barrier and prevent the loss of fluids from the cells.
If using an eye cream, this should be applied before the serum. Next, apply the serum, covering all parts of your neck and face, including the area around the eyes but keep away from the lash lines. Wait for about 5 minutes after applying the serum to smooth on your moisturizer.
Resveratrol, grape seed and algae extract, curcumin, vitamin E, vitamin B3, shea butter, argan oil, frankincense oil, rosehip seed oil, tamanu oil, evening primrose oil, rose oil, cocoa butter, avocado (butter/oil/extract), green tea extract and licorice root extract are just some of the ingredients that have the power to transform your skin. So, look for these when buying a serum and moisturizer.
Weekly Routine For Dry Skin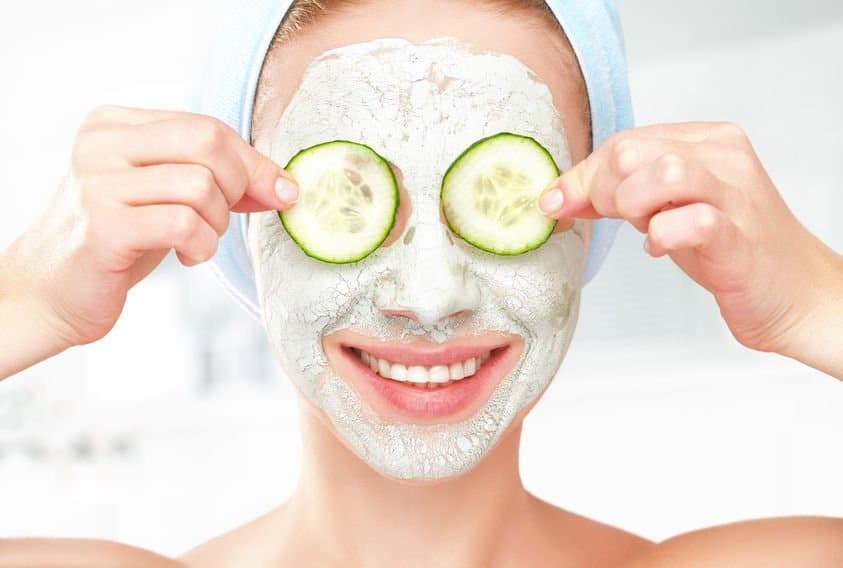 Those with dry skin can use all the moisturization they can get, so doing a face mask twice a week will offer wondrous results. Couple this with one session of skin steaming per week, followed by the richest moisturizer that you can get your hands on, thinking of a deep moisturizer.
Boil enough water to fill a large salad bowl half way through, add peels of lemon and orange to the boiling water and simply bend your face over the steaming infusion, keeping a distance of 5-6 inches between the surface of the water and your skin. Cover your head with a towel and stay put for about 2-4 minutes.
Take the towel off and you will find your skin covered in a layer of sweat and water. No, don't dab away the moisture on your skin. Instead, immediately apply your richest skin oil or moisturizer all over your face and neck. Go for thick coverage and your skin will look hydrated and plump through the week. This treatment is best done in middle of the week; follow with a hydrating face mask over the weekend.
Adjusting For Weather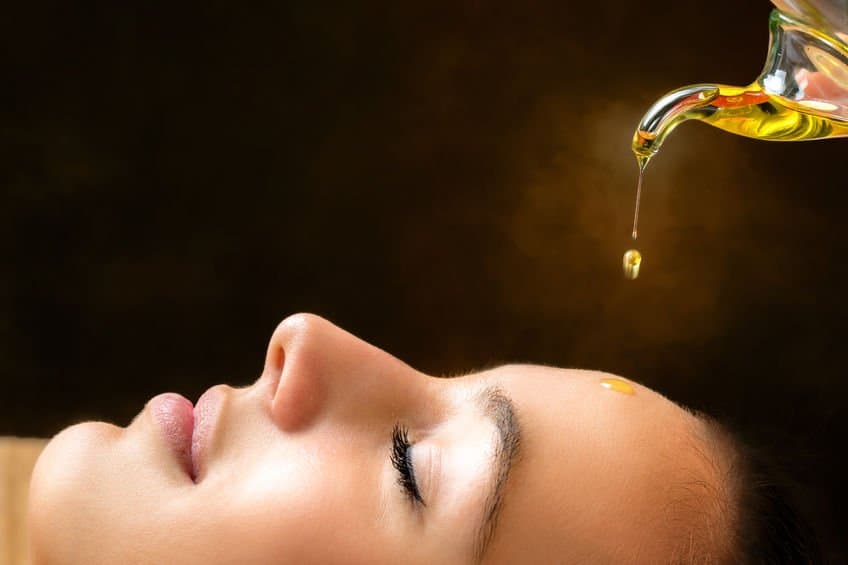 Both winter and summer can unleash disaster on dry skin, particularly if you run the heater and the air conditioner at full blast to counter the temperature changes. A humidifier can help to control the damaging effects of temperature control systems, particularly when used at night.
In summer, avoid the use of warm water to wash your face unless you are using it after oil cleansing. Even for oil cleansing, the right temperature would be water that offers just a hint of warmth when you dip your hand in it; you will get this effect at 2-3 degrees above room temperature.
In winter, treat your skin to an oil massage 2-3 times a week. Sesame, macadamia, coconut, sweet almond, argan and sunflower oil provide fantastic results when used against dermal dryness. Also, you will need extra occlusive power to keep the plunging temperatures from dehydrating your skin. So, even after a rich moisturizer, do apply a 2-3 drops of a face / skin oil blend on your skin.
Adjusting For Hormones
The oily phase
Approximately a week before the start of your menstrual cycle and till about the fourth day of your periods, your skin will feel wonderfully hydrated owing to the greater than normal sebum secretion. So, you need to ensure that the natural oils along with any skincare products that you are using do not clog your pores and lead to breakouts.
Don't use oil for skin cleansing more than once a day during this time. In fact, use honey to clean your face in the morning instead of your creamy cleanser. Honey helps to keep skin infections at bay without dehydrating the skin and it can be used just like your regular cleanser. Cut down the frequency of exfoliating treatments to no more than twice a week and use the same moisturizer that you do during the day before bed as well instead of your usual, occlusive rich formulation.
The dry spell
For about a week after the fourth day of your period, the hormonal fluctuations may cause extreme dryness. During this time, you will need to exfoliate every day, preferably with an oscillating face brush. Using a non-soap cleanser with lactic or glycolic acid in it along with the face brush will take care of the excess flaking and itching.
Also use a layer of shea butter or face oil on your skin on top of your regular moisturizer on these days. Use a hydrosol or better yet a hydrating toner / mist (lavender/helichrysum/chamomile/jasmine) in between every skincare product you use. For instance, after cleansing, apply the toner or hydrosol and then the serum, wait for about 10 minutes, spritz some more hydrosol on your skin and while your skin is still damp, apply the moisturizer on your face.
Once again, wait for 5-10 minutes, spritz your skin and follow with any color correction product that you use. Yes, it is time consuming, but with this pro tip, your skin will be able to breeze through those extra dry days (only about 4-5 each month) without any lasting damage.
I think I've got all bases covered for a dry skin treatment, don't think so, just shoot me an email and I'll get back to you!