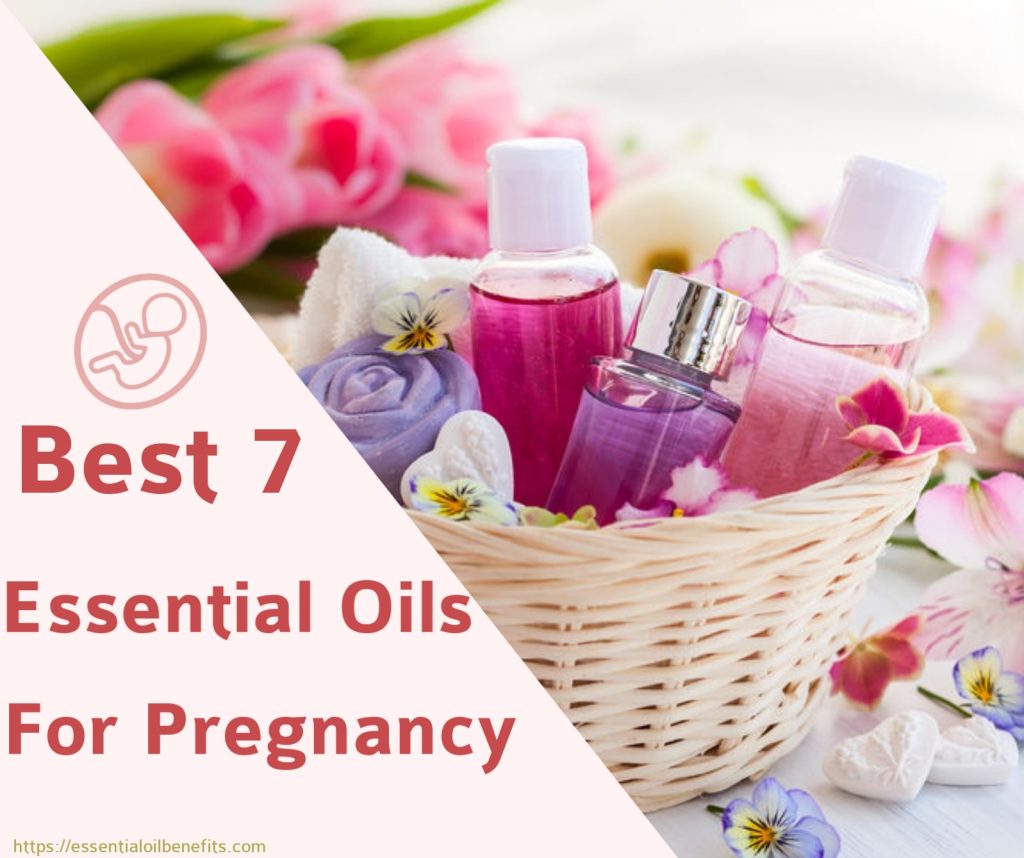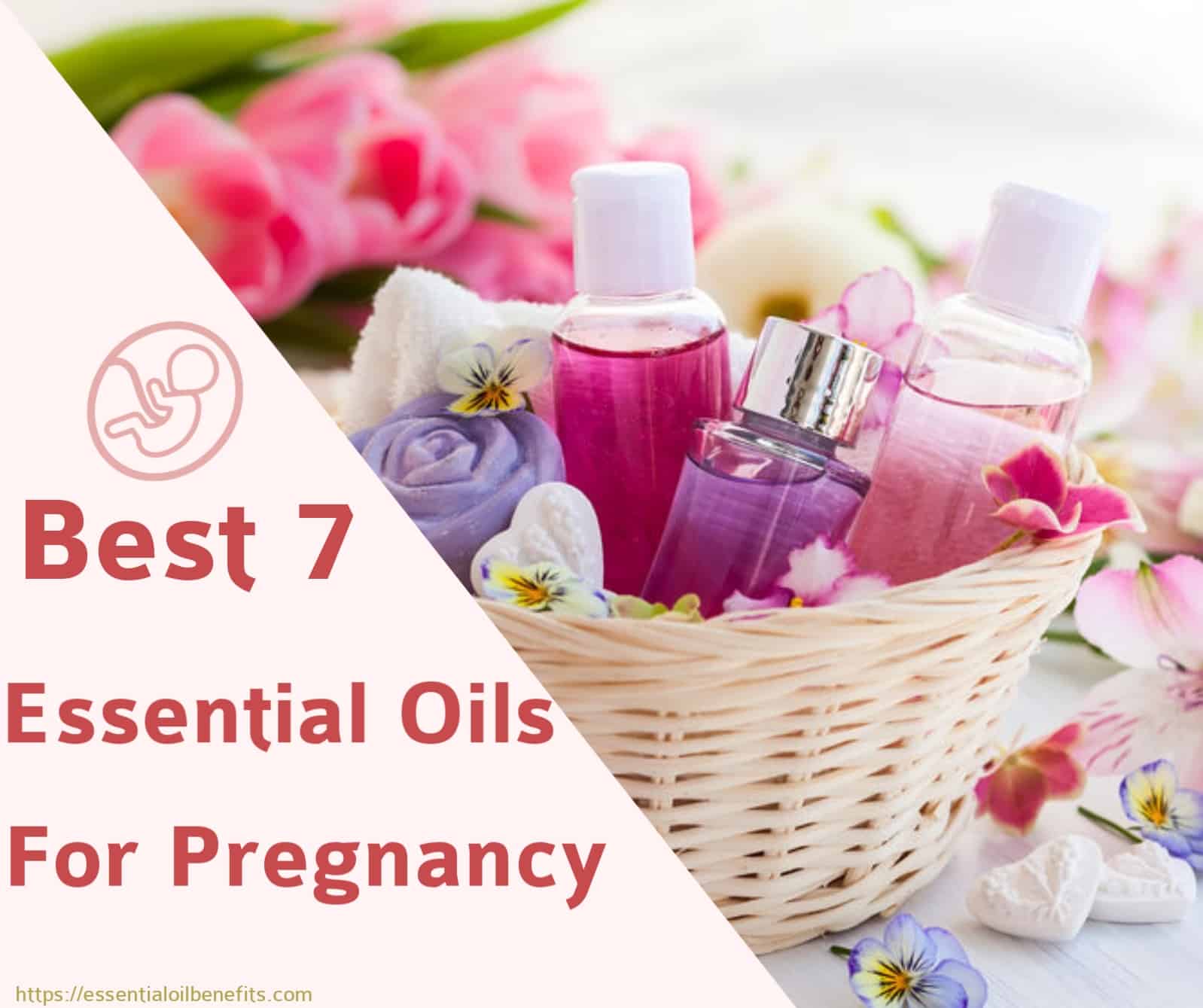 During pregnancy, personal care is more important than ever. Essential oils can help you deal with some of the nasty pregnancy symptoms. While stretch marks, swelling, fatigue, headaches and nausea are common during pregnancy, one can expect aromatherapy recipes to help relieve such symptoms and keep a positive attitude – especially when it feels you are as big as a house!
Experts recommend not to use essential oils in the first trimester of pregnancy. In the second and third trimesters, some essential oils are safe to use as your baby is more developed. Essential oils you can safely use during pregnancy include Ylang Ylang, Chamomile and Lavender, which are calming, relaxing and double up as a sleep aid. Essential oils you need to avoid during pregnancy include Sage, Clove, Rosemary and Cinnamon, which can all cause contractions.
Always consult your doctor prior to using any essential oils during pregnancy. It is for your safety and your baby's safety.
Best Essential Oils That You Can Use While Pregnant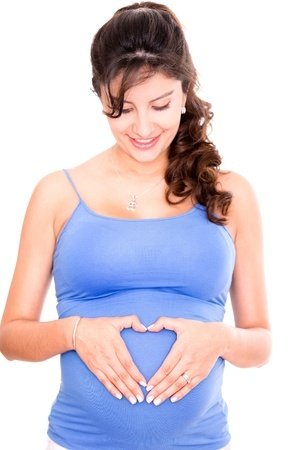 1. Eucalyptus
This oil is fabulous if you feel a bit stuffy as it can easily relieve the symptoms of respiratory congestion. Other than that, eucalyptus acts as an antiviral, antiseptic and anti-inflammatory.
2. Lavender
Lavender is safe for use after 12 weeks of pregnancy. While being able to relieve the pain of pregnancy and reduce water retention, lavender renders a feeling of calm and keeps you balanced.
3. Neroli
For those who suffer from anxiety or pregnancy nerves, you can bet that the essential oil of neroli will make you feel at peace and calm. Moreover, neroli boosts the regeneration of skin cells, so it can make you look and feel good too.
4. Cypress
Cypress is safe for use after five months of pregnancy. It can help relieve varicose veins, swollen ankles and hemorrhoids.
5. Ylang Ylang
This great all-rounder oil is a must-have during pregnancy. Not only it is a potent aphrodisiac, it also lowers blood pressure and comforts women that feel tense or stressed during pregnancy.
6. Tea Tree
Tea tree oil can be used during pregnancy but not during labor. Its antifungal and antiviral properties help to relieve discomfort involved in pregnancy.
7. Sweet Orange
The essential oil of sweet orange can make you feel happy, uplifted and calm.
List of Essential Oils Safe For Use In The Second And Third Trimesters Of Pregnancy
Ylang Ylang, Tea Tree, Sweet orange, Peppermint, Sandalwood, Rosewood, Rose Otto, Petitgrain, Patchouli, Neroli, Mandarin, Lime, Lemongrass, Lemon, Lavender, Grapefruit, Ginger, Geranium, Eucalyptus, Roman Chamomile, Bergamot and Basil.
List Of Essential Oils Unsafe For Use During Pregnancy
Wormwood, Wintergreen, Tonka, Thyme, Tansy, Savory, Savin, Sassafras, Rue, Rosemary, Parsley, Origanum, Nutmeg, Mustard, Mugwort, Melilotus, Juniper Berry, Hyssop, Horseradish, Elecampane, Deertongue, Costus and Coriander.
Top 10 Pregnancy Ailments And Their Treatment Using Essential Oils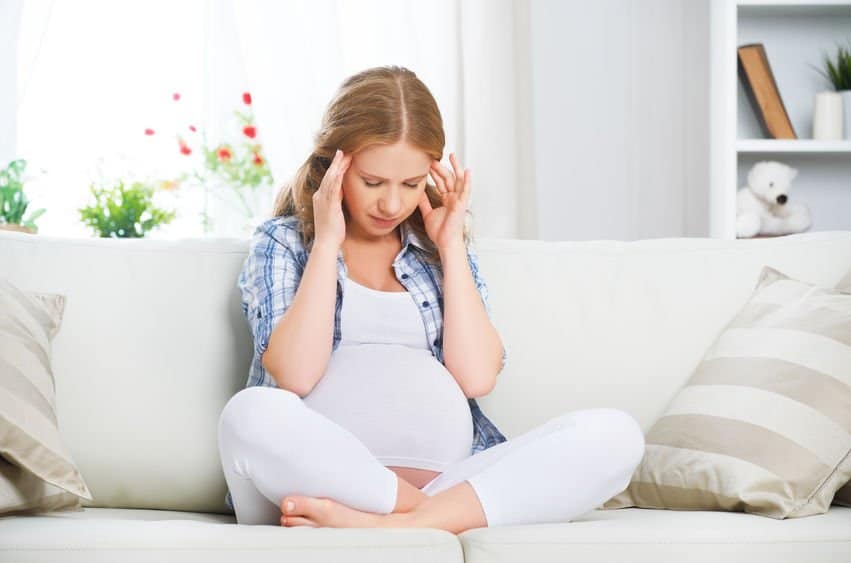 1. Indigestion
Mix in 2 drops each of peppermint, ginger and sandalwood in a tablespoon of sweet almond oil and rub the blend over your stomach and the bottom of feet for relief in indigestion. I find this recipe even more effective when a small amount of it is inhaled.
2. Heartburn
For immediate relief from heartburn, add 1 drop of peppermint to a glass of almond milk and drink. Another option is, if you can tolerate it, to add 2-3 drops of essential oil of peppermint to a jug of water and drink throughout the day. As always, consult your doctor prior to ingesting any essential oils.
3. Morning Sickness
Prepare a blend of essential oils of lavender, sandalwood and ginger with fractionated coconut oil and gently massage on your abdomen.
Add 1 drop of ginger or lime essential oil to a glass of water and mix it with honey or stevia. Consume this blend up to twice daily.
4. Nausea
A drop of peppermint under the tongue or rubbed on the abdomen and the soles can relieve nausea almost instantly.
5. Lack Of Sleep And Insomnia
In order to get rid of insomnia, you can rub a few drops of lavender onto your soles. Alternatively, just add a few drops to a spray bottle and spray a little amount of it on your bedding for a good night's sleep.
6. Pain In The Back And Lower Leg
Relax in a hot bath with no more than two or three drops of essential oils of lavender or ylang ylang to help relieve muscle pain. However, lavender oil should only be occasionally used during the first trimester of pregnancy because it may stimulate contractions. You can also dilute a few drops of geranium essential oil in a carrier oil and massage the painful joints.
7. Swelling And Water Retention
Put 1 drop of the essential oil of grapefruit or lemon or lime each in a glass of water and drink 1-2 liters of this blend during the day.
You can also use a blend of 4-6 drops of lavender, lemon, ginger and geranium in a 10ml roller bottle topped with a carrier such as coconut oil and roll on the feet and ankles twice a day. It is preferable to do this activity late in the day.
8. Stretch Marks
Mix 4 drops each of helichrysum, frankincense, lavender and the liquid collected from six vitamin E capsules in an ounce of organic coconut oil. Store the blend in a small glass bottle. Massage this blend on the stomach, breasts and thighs every morning and evening after the first trimester to help with stretch marks.
9. Hemorrhoids
Blend 1 drop each of lavender, cypress and marjoram with 3 drops of geranium diluted in 1 tsp of coconut oil. Apply this blend to the hemorrhoids for quick relief. You can also consider soaking in a sitz bath.
10. Yeast Infection
This is a very effective recipe I have personally tried and tested. Put 3-4 drops each of tea tree, lavender and 2 tablespoons of bath salts in a warm sitz bath and soak for about 10 minutes.
12 Essential Oils Recipes To Help With Common Issues Of Pregnancy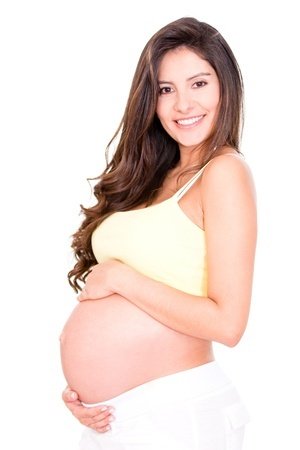 1. To help the digestive system
I often blend 2-3 drops of peppermint mixed in carrier oil and rub it on my abdomen to help my digestion.
2. To maintain clear sinuses
Blend the essential oils of peppermint, laurel leaf, eucalyptus, lemon, niaouli and ravensara. You can add a few drops to a diffuser and spread it out in your house. Alternatively, just put a few drops on your hand, make a cup, and inhale. You can also apply this blend directly on your chest.
3. To support a healthy mood, hormones and emotions
This grounding blend is a mixture of essential oils of fir, ho wood, spruce, frankincense and blue tansy. To offset the fluctuating emotions, you can rub a few drops of this blend on your chest and wrist, or diffuse throughout the day.
4. For the health of back muscles and legs
A soothing blend is a mix of camphor and the essential oils of blue tansy, peppermint, chamomile, eucalyptus and helichrysum. Mix 15 drops of essential oils in equal amounts, dilute in an ounce of olive oil and massage into areas you are experiencing pain for a natural cooling effect.
5. To restore a good night sleep
This calming blend is a mix of essential oils of marjoram, lavender, roman chamomile, sandalwood, ylang ylang and vanilla. Diffuse this blend before sleep or rub a drop of it on the pillow. Alternatively, rub it on the bottom of your feet for immediate effect.
6. Promote healthy skin and stretching
Mix the essential oils of helichrysum, geranium and frankincense in equal amounts (18 drops total) and blend the resultant with 1 ounce of carrier oil, such as coconut oil. Apply 1-2 drops of this blend for healthy skin of abdomen and legs.
7. Restore healthy function of the veins of the anus and rectum
This combination of essential oils can regenerate the delicate tissues of the anus and rectum. Mix 1 drop each of peppermint, frankincense, marjoram, roman chamomile, ginger and sweet orange in 2 tsp of almond oil. Apply on the concerned areas as needed.
8. Relieve stress and rejuvenate tense muscles
This calming blend is a blend of essential oils of ginger, sweet orange, roman chamomile, marjoram, cilantro, peppermint and eucalyptus. Rub your neck, shoulder and lower back with this blend for a refreshing and relaxing effect.
9. Relief from pregnancy morning sickness
Add 8-10 drops of spearmint essential oil to your diffuser and inhale the vapors. Spearmint contains lower amounts of menthol compared to peppermint and helps relieve indigestion.
For an added boost, you can use the above formula, but use 5 drops of spearmint with 5 drops of geranium essential oil.
10. Itchy skin massage oil
Ingredients:
1 oz. (30 ml) carrier oil. Options include apricot, sweet almond, olive or coconut oil.
1/2 oz. (15 ml) jojoba or emu oil
2 vitamin E capsules
6 drops mandarin
8 drops of lavender
5 drops of neroli
4 drops of Roman chamomile
7 drops cypress
Add the above oils in a dark glass container and mix well. Gently massage the areas you are experiencing itching in a clockwise direction. Shake well before each use.
11. Edema massage blend
When you're pregnant, your body produces 50% more blood and fluids to accommodate the needs of your developing baby. This results in swelling in the legs, ankles, feet, hands and face. Here is a recipe you can safely use:
Ingredients:
1/2 oz. (15 ml)

jojoba oil

1 vitamin E capsule
4 drops cypress
3 drops of geranium
2 drops lemon
Blend the above oils and store in a dark glass container; shake well before each use. Apply a few drops into the palm of your hands and massage the affected areas twice a day for relief in edema.
12. Perineal massage blend
Ingredients:
1 oz. (30 ml) olive oil
8 drops of ginger
6 drops sweet orange
5 drops of ylang ylang
Add the above oils in a dark container. Mix well and massage the perineum around the opening to the vagina in the 4 to 6 weeks before childbirth on a weekly basis.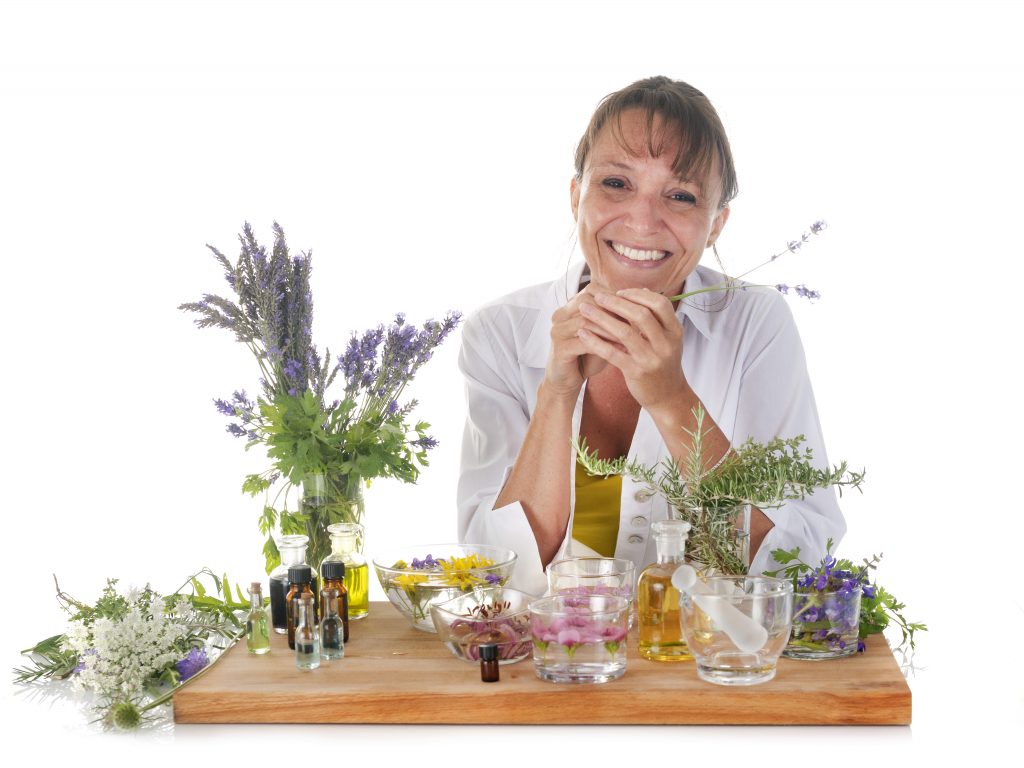 Basics Of Using Essential Oils During Pregnancy Or Breastfeeding
When used safely and carefully, essential oils help women pass that difficult phase of pregnancy and reduce the physical and mental trauma involved. Here are some basic rules to follow when using essential oils during pregnancy and lactation:
You should never ingest essential oils during pregnancy and lactation. While many of the essential oils are safe for use during pregnancy or breastfeeding, most of them, if swallowed, may serve as poison for the baby.
The use of essential oils should be avoided during the first trimester of pregnancy.
Less is more with pregnant and nursing mothers – always use essential oils with carrier oils (such as almond, coconut, olive, grape seed oil, etc.). Use a 1% dilution rate (6 drops of essential oil to one ounce of carrier oil) during pregnancy and 2% dilution (12 drops of essential oil to 1 ounce of carrier oil) after the delivery and during lactation.
When using

diffuser

, use it only for 10-15 minutes.
The repeated use of high intensity essential oils is not recommended during pregnancy. It is best to use them only if you really need them, such as in cases where you might need assistance with problems such as nausea, insomnia, indigestion, cough, spasms,

anxiety

, etc.
Avoid using absolutes and other solvents extracted oils.
Do not add essential oils to the birthing pool.
Here you have it…all the info you need on essential oils for pregnancy including essential oil recipes for various health ailments that you'll face during that period.