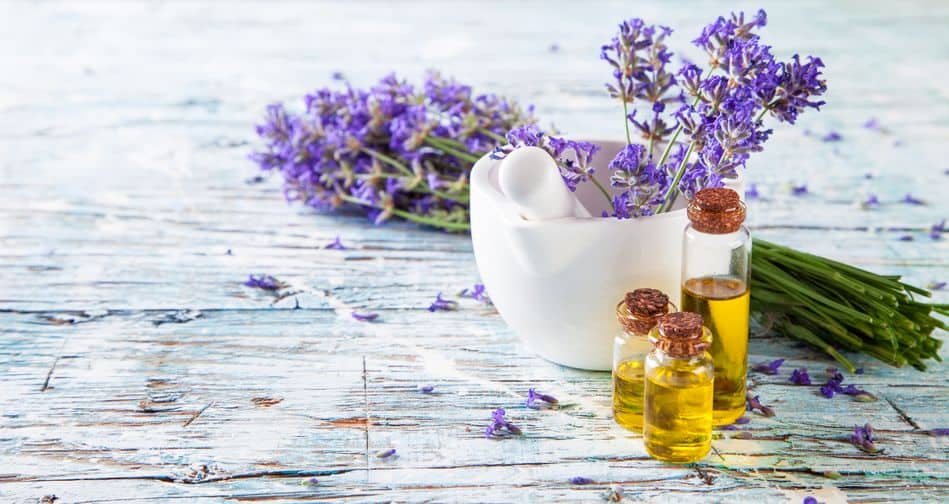 A nightmare is a dream occurring during Rapid Eye Movement (REM) sleep, leading to sensations of strong horror, fear, distress or severe anxiety. This phenomenon has the tendency to happen in the latter part of the night and oftentimes awakens the sleeper, who is likely to recall the entire dream. For those suffering from this condition, you may be nervous to sleep at night fearing another nightmare. You may also feel scared once you get out from your nightmare and struggle to fall back to sleep again. In addition, nightmares might sometimes trigger upsetting thoughts and provoke unfavorable emotions such as anger, rage and disgust.
Research has indicated that the use of essential oils allows the nervous system to calm down and relax. Distilled from different plants, essential oils improve your emotional and physical well-being and reduce stress, which in turn helps you sleep and unwind easily. With that said, here is what you should know about using essential oils to get rid of sleep issues like nightmares.
Top 7 Essential Oils That Are Proven To Be Useful In dealing With Sleep Disorders Like Nightmares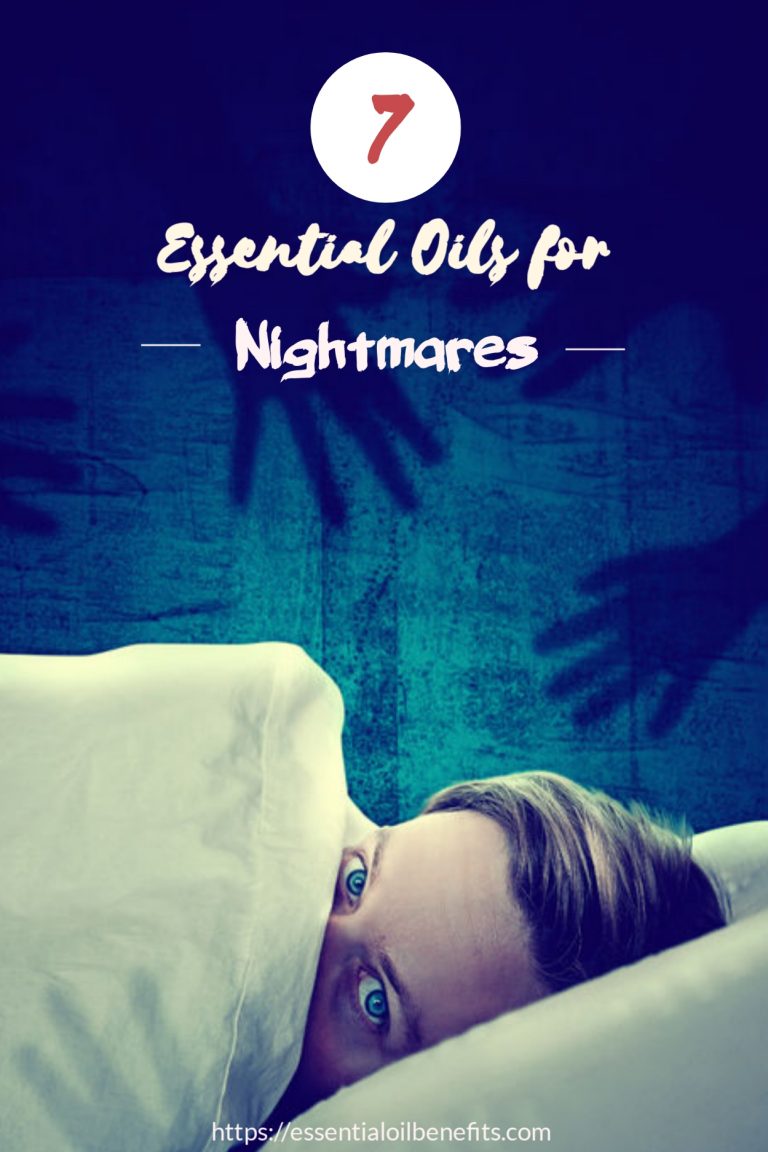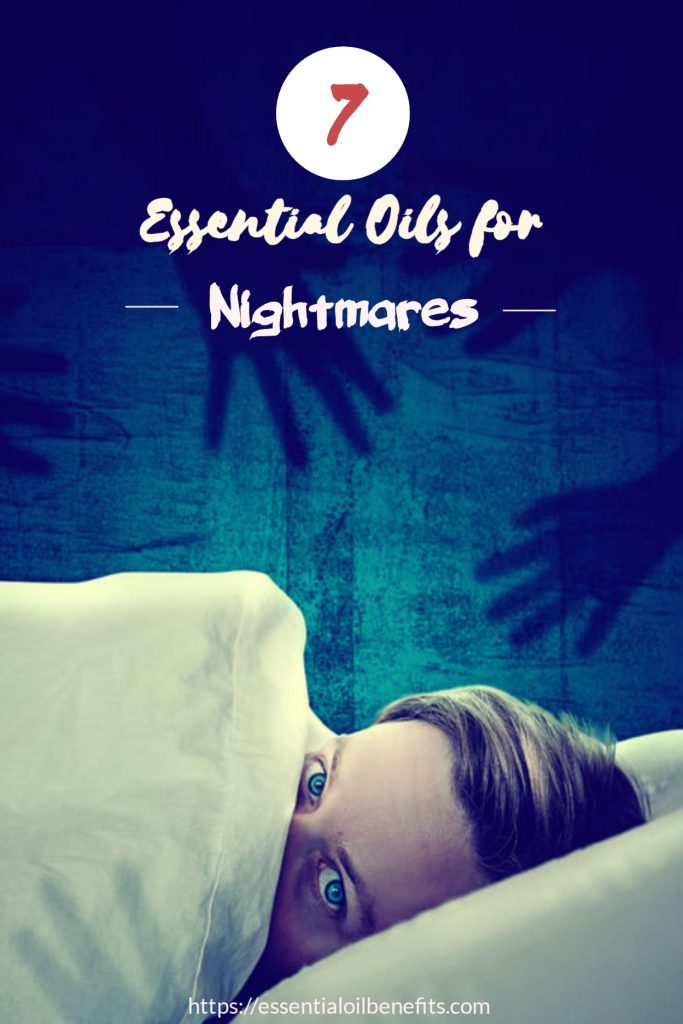 The best seven essential oils that can be used to relax your mind and body and help you sleep peacefully include lavender, roman chamomile, bergamot, sandalwood, mandarin, rose and vetiver.
1. Lavender
The essential oil of Lavender can be used ahead of drifting off to sleep. Research has shown that lavender eases insomnia and anxiety: it will help you sleep more soundly and you'll wake up the next morning feeling refreshed and energized. Put a few drops under your pillow or diffuse it in your room prior to bedtime. John Parkinson, a 17th-century apothecary, wrote that lavender is "especially good for all griefs and pains of the head and brain."
2. Roman chamomile
Often used in the form of tea to soothe upset stomachs, the essential oil of Chamomile has outstanding restorative properties that can help an individual suffering from conditions like nightmares and night terrors.
3. Bergamot
Helping you to stay fresh, the essential oil of Bergamot includes a citrus aroma that boosts your sense of well-being.
4. Sandalwood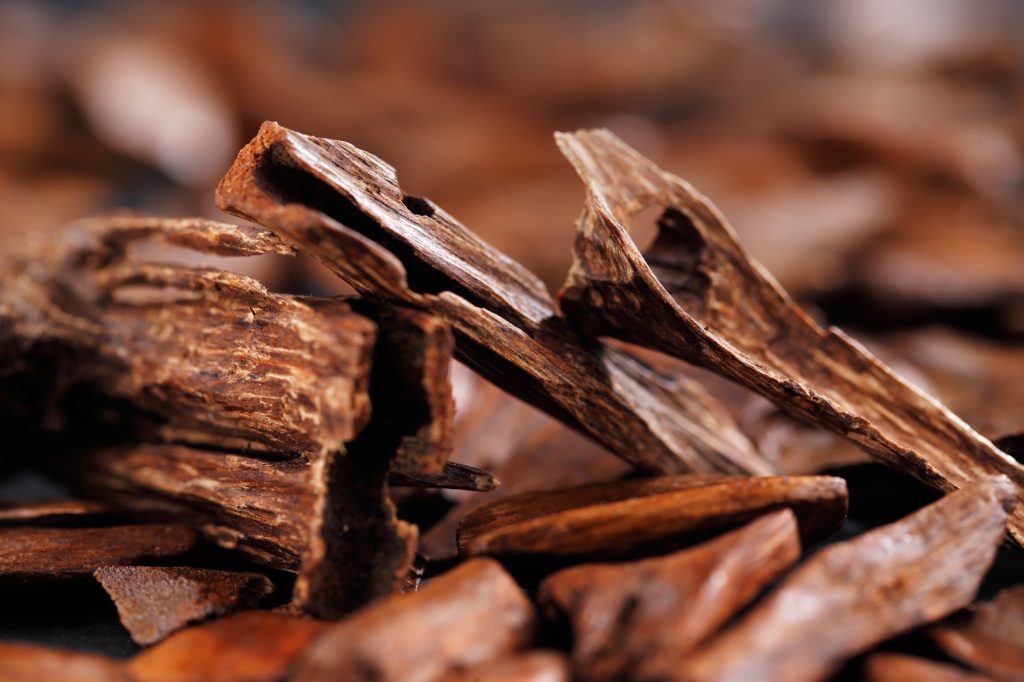 Essential oil of Sandalwood is extracted from trees that are at least 4 decades old, and trees as old as eighty years are said to produce the best kind of Sandalwood oil. Being a potent relaxant, Sandalwood eases the nervous system and helps you feel relaxed.
5. Mandarin
The essential oil of mandarin carries a mild scent that works as a successful treatment for nightmares. Besides vaporizing, you can just spray four to five drops of this essential oil on a pad of cotton and set this by the bed or the pillow. You can also make your own mix by blending mandarin with carrier oil like Jojoba. The outcome is undoubtedly a scent so lovely that it will offer you a tranquil sleep that you deserve.
6. Rose
In order to keep the nightmares off your sleep, I suggest that you put a drop of Rose essential oil on your palms and rub it onto your soles, in a clockwise direction. Why apply it on the soles? The soles of your feet are the most permeable section of the body. It is then easier for the small essential oil particles to permeate through the skin and get into the blood. Thereafter, it is only a matter of minutes before the oil is spread throughout the body.
Other essential oils you can blend with Rose to enhance its effect include helichrysum essential oil, patchouli essential oil and sandalwood essential oil. You can either use them by themselves or blend with rose essential oil to promote a deeper and calmer sleep.
7. Vetiver
Vetiver is very grounding with an earthy aroma. This essential oil helps you to calm down emotionally. If the root cause of your frequent nightmares is physical, then vetiver is the essential oil you should use.
Valerian is relaxing, lowers the blood pressure, improves the digestion and relieves spasms. It can bring on a restful sleep without any dangers of addiction.
Essential Oil Recipes To Get Rid Of Nightmares
Recipe 1 – A fantastic relaxant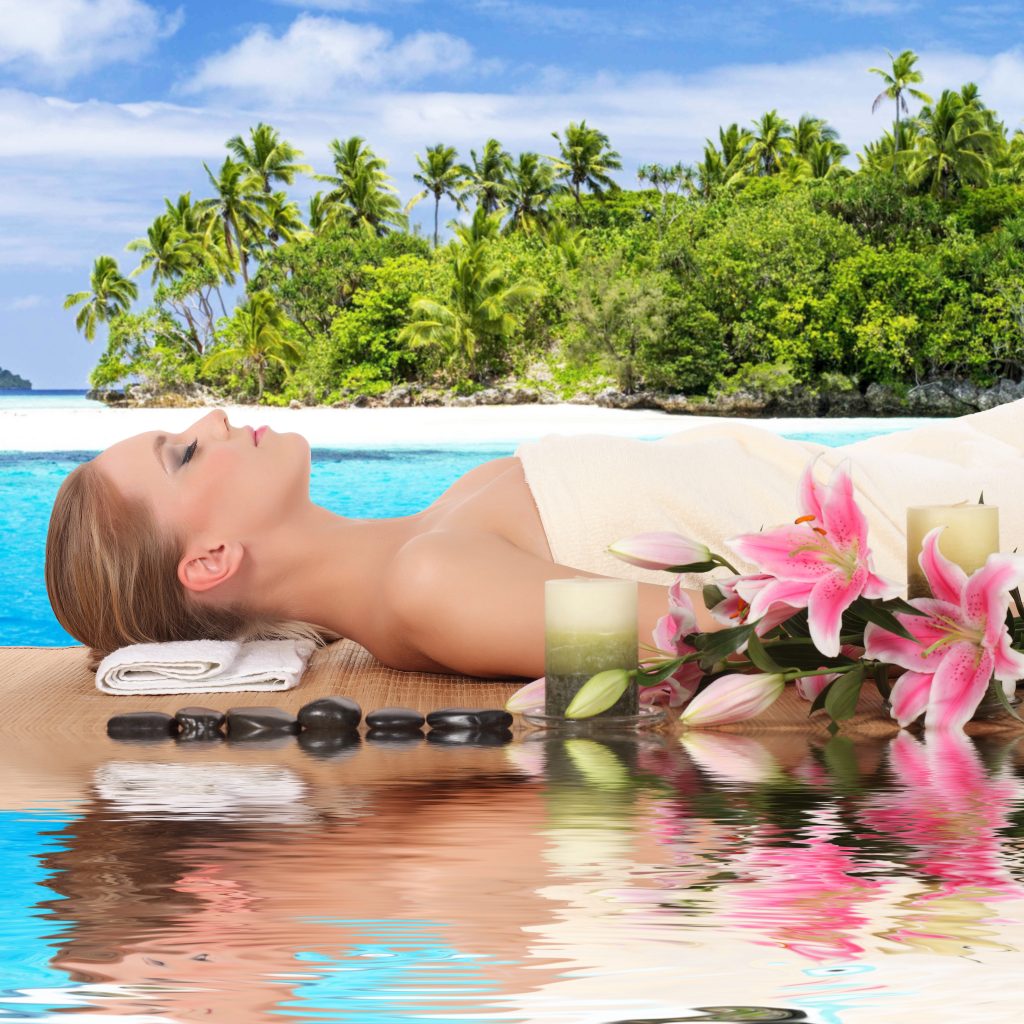 This clever little recipe is a fantastic relaxant. You could keep it in your bag or just make sure that it stays on your desk. Put a teaspoon of coarse sea salt in a dark glass or plastic bottle and add:
1 drop of Chamomile or Ylang Ylang essential oil
1 drop of Geranium essential oil
4 drops Orange essential oil
4 drops

Lavender essential oil

10 drops Bergamot essential oil
Mix all the essential oils well and take three long, deep and slow breaths of the aroma coming out. Follow this process right before going to bed for reducing the likelihood of nightmares.
Recipe 2 – Super-relaxing aromatherapy bath oil
Ingredients
2 drops of Cedarwood essential oil
12 drops of

Lavender essential oil

30 drops of Sandalwood essential oil
125ml of carrier oil of your choice
Directions
Mix all the ingredients in a dark glass bottle and store in a cool and dark place. Use this bath oil in your bath water just before getting to bed.
Recipe 3 – Bath Oil Recipe for sweet dreams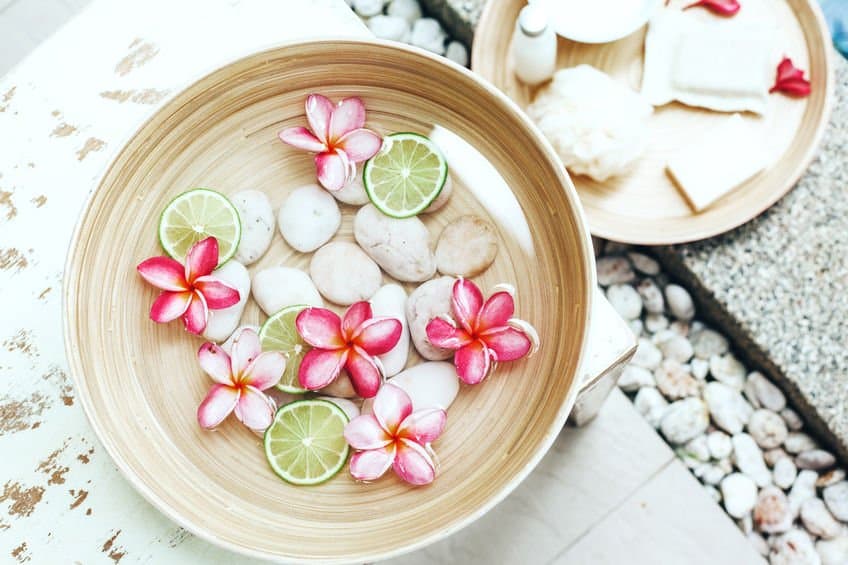 Ingredients
1 drop of Ylang Ylang essential oil
1 drop of Vetiver essential oil
4 drops of Clary Sage essential oil
16 drops of Orange essential oil
20 drops of

Lavender essential oil

125ml of carrier oil of your choice
Directions
Combine each one of the ingredients in a dark glass bottle and store it in a cool, dark place (not your restroom cabinet – it is too warm and humid).
Recipe 4 – Aromatherapy Scent Inhaler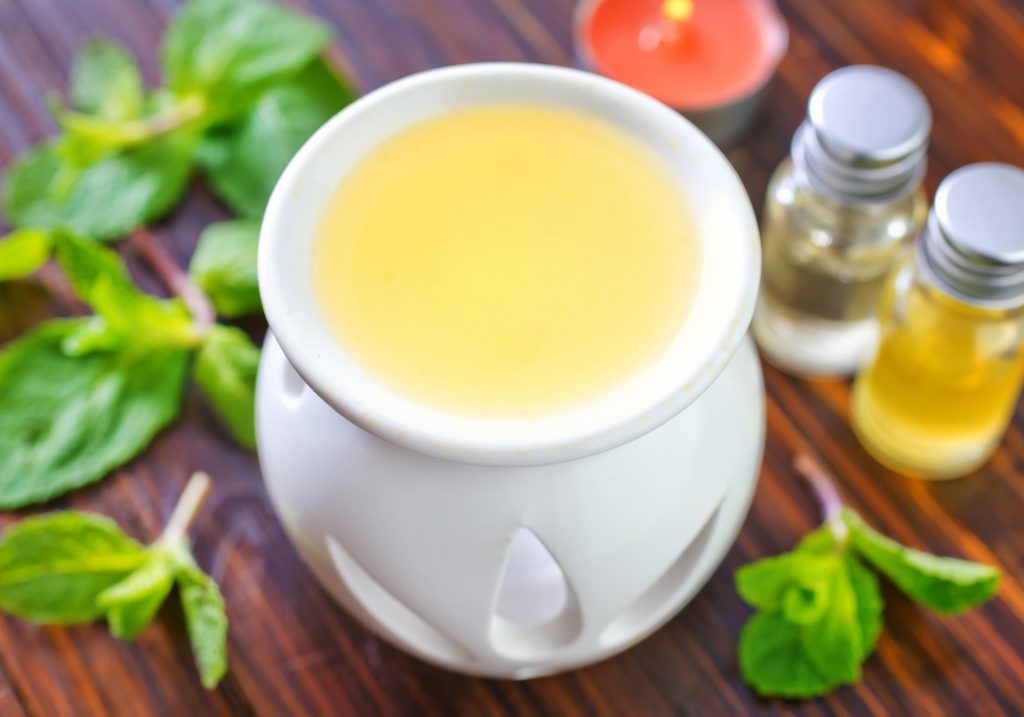 I have been using this blend of essential oils since long to help myself sleep peacefully with excellent results. Here is how to prepare this outstanding blend:
Ingredients
Clary Sage essential oil
Anise essential oil
Mugwort essential oil
Clove essential oil
Before you go to bed, close your eyes and inhale the blend of above-mentioned oils using an inhaler twice.
Recommended Product for Better Sleep
You may want to try Amoils H-Insomnia for a better sleep at night. Read my review on this product here.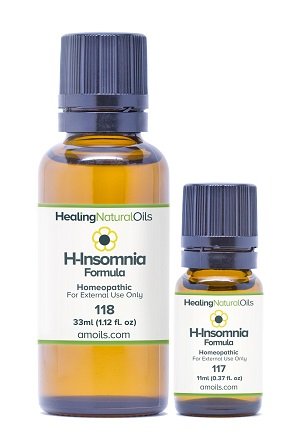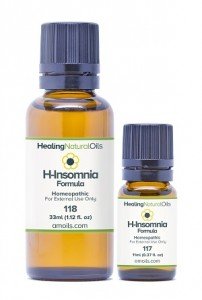 The Bottom Line
While the root cause of nightmares is the stress embedded in your nervous system, poor diet is often the reason behind nightmares in many cases. Eat healthy and avoid caffeine and alcohol before going to bed.
The use of essential oils can prove to be very instrumental when it comes to inducing a calmer and deeper sleep. If you are looking for ways to induce a relaxing sleep, just start using one of the essential oil blends mentioned above for long lasting relief from nightmares!
(Visited 75,908 times, 33 visits today)