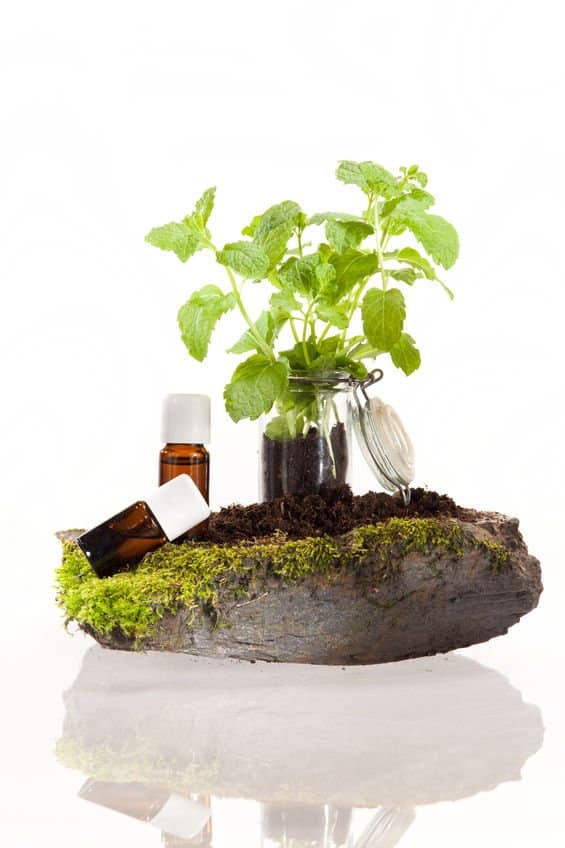 Hypothyroidism is a medical condition in which the thyroid gland stops producing enough thyroid hormone. Low levels of thyroid hormones interfere with the body's metabolic process, ability to maintain proper functionality of the cells and the ability to maintain healthy muscles and bones.
What Are The Symptoms Of Hypothyroidism?
While the symptoms of hypothyroidism vary greatly based on the body type and pre-existing diseases in an individual, some of the symptoms of the disease most commonly seen in people suffering from hypothyroidism are:
Weakness
Tiredness
Dry hair
Weight gain or difficulty losing weight
Hair loss
Pale dry and rough skin
Frequent muscle cramps and muscle aches
Cold intolerance
Depression
Constipation
Memory loss
Irritability
Decreased libido
Abnormal menstrual cycles
Unfortunately, medical science is yet to find a cure for hypothyroidism. In general, once you have hypothyroidism, you will need to bear with it for life. However, that doesn't mean that the condition cannot be managed and one cannot lead a normal life.
Usually when you are diagnosed with a thyroid problem, doctors want to put you on medicine for the rest of your life. However, this old school approach of dealing with the problem is now being replaced with the use of alternative healing therapies like aromatherapy. Aromatherapy is a natural healing alternative involving the use of essential oils to offer relief in thyroid malfunction conditions like hypothyroidism. Having said that, here are some of the essential oils you can use for effective management of the condition.
14 Best Essential Oils For Hypothyroidism
1. Essential oil of Peppermint
Peppermint oil can help reduce depression, fatigue, headaches, mental confusion and digestive problems associated with conditions like hypothyroidism. Peppermint is also one of the most widely used essential oils in a variety of healing remedies and easiest oil to incorporate in your daily diet. Just put a small drop of pure essential oil of peppermint in a glass of hot water with a pinch of lemon to make an uplifting instant tea that calms down your anxiety, aids in digestion and helps you sleep easily.
2. The essential oil of Frankincense
Frankincense can help with many different symptoms of hypothyroidism. Weak digestion leads to indigestion and constipation. A small drop of this oil can facilitate the release of digestive enzymes that help accelerate the process of digestion. Frankincense is also useful for those that have dry skin due to low thyroid function. Based on my experience, Frankincense is one of the most effective oils you can use to balance hormone levels in your body and relieve stress.
Here is how to use Frankincense for best possible management of the disease:
Put one drop of frankincense essential oil under the tongue on a daily basis (please consult your health practitioner before ingesting any essential oils).
Rub 2 drops of frankincense around the thyroid area of the neck two times in a day.
3. Lavender essential oil
The essential oil of Lavender is quite useful for issues like insomnia, stress, hair loss and anxiety. If you suffer from any of these problems, rub a little amount of lavender oil on your pillow, massage the oil on your scalp with a shampoo or add a few drops of lavender to a warm bath at night with Epsom salts (rich magnesium) which allows you to rest for a relaxing bedtime ritual.
4. Myrtle essential oil
Myrtle essential oil is a potent adaptogen, which means it restores the hormonal balance of the body, just like the famous maca and ashwagandha. Based on the findings of a research, myrtle oil can restore reduced thyroid function in the body of an individual suffering from hypothyroidism.
5. Lemongrass essential oil
Lemongrass can help with inflammation, headaches and digestive problems associated with thyroid deficiency. While lemongrass can quite easily be used as cooking oil, it can be used for the treatment of hypothyroidism with equal ease. You can use it topically for a healthy skin or just a drop of it in your tea for significant relief in conditions like hypothyroidism.
6. Rosemary essential oil
This herb is a wonderful tonic for digestive problems, stress, joint pain and swelling and alopecia (hair loss), which are the most common illnesses associated with hypothyroidism. It may be used alone or as one of the ingredients of the blend of essential oils you are already using for hypothyroidism. Research has found that rubbing the essential oil of rosemary on the scalp every day for a period of several months can trigger hair growth.
7. Grapefruit essential oil
Grapefruit essential oil can bring down your stress levels, improve the body metabolism, and help those suffering from problems like depression and low concentration. Often applied topically with carrier oil such as coconut oil in the form of lotion, you can also try using grapefruit in the form of tea by just adding a few drops of it in a small cup of hot water.
8. Sage essential oil
The essential oil of sage is equipped with a number of medicinal properties. It can reduce the cortisol levels in the body and help improve the cognitive function. In addition to that, with the use of this oil, you can expect to have your digestion improved and hair loss reduced.
9. Anise essential oil
The usefulness of the essential oil of anise can be attributed to its anti-hysteric , anti-epileptic, anti-spasmodic, anti-rheumatic and sedative properties. With the use of this essential oil, you can expect to minimize almost all of the problems associated with low thyroid function.
10. Licorice essential oil
Licorice is one of the best essential oils you can use for stress related problems in hypothyroidism. I find it easier to use Licorice is in the form of tea. Just keep the licorice root in boiling water for a few minutes before straining and drinking.
11. Evening primrose oil
This oil helps to eliminate the problems associated with hypothyroidism and triggers the proper functioning of the thyroid gland. In order to counter the effects of hypothyroidism, just take 1 tablespoon of primrose oil daily. For faster results, you may also consider taking 1 tablespoon each of evening primrose oil and flaxseed oil on a daily basis.
12. Lemon oil
Add 1-3 drops of essential oil of Lemon to every glass of water that you drink during the day. In addition, use only glass containers when drinking lots of water with lemon as the lemon may start reacting with the material of the container you are using. Moreover, as a victim of an autoimmune disease, you are more likely to be sensitive to the toxins present in plastic and polystyrene.
13. Geranium essential oil
The health benefits of geranium essential oil can be attributed to its properties as a diuretic, astringent, anthelmintic and cytophylactic substance. Its ability to balance the hormones, relieve stress and depression, reduce inflammation and irritation, improve skin health, mitigate the effects of menopause and improve blood circulation make it useful for conditions like hypothyroidism.
14. Essential oil of clove
The anti bacterial, analgesic and anti inflammatory properties of the essential oil of clove make it highly useful as a complementary therapy for hypothyroidism while a person is going through various levels of medical treatments for the disease. Here is how to use clove for best relief in hypothyroidism:
Place 1-2 drops of the undiluted clove bud oil directly over the neck around the thyroid region. Repeat 1-2 times in a day.
Put 3-5 drops of the essential oil of clove bud in a hot bath. Immerse yourself in this water at least once a day.
Put 3-5 drops of the essential oil of clove in a steam vaporizer and use throughout the day.
Put 1-3 drops of the essential oil of clove in a tablespoon of carrier oil (jojoba oil or almond oil) and massage directly on the bottom of the feet. Cover the feet with socks and wear them overnight.
PS: The use of clove oil in excess amounts may be toxic, so be careful when using clove as a home remedy. In addition, some individuals may find clove irritating the surrounding tissues such as the gums, tongue and lips, so it's best to start using it in diluted forms before working your way up to a stronger concentration.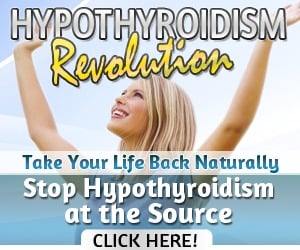 8 Best Essential Oil Recipes To Use For The Management Of Low Thyroid Conditions Like Hypothyroidism
Recipe 1
Blend 6 drops each of the essential oils of rose geranium, cedarwood and spearmint diluted in 1 ounce (30ml) avocado oil. Then apply the mixture on the throat and the base of the feet for long-term relief in hypothyroidism.
Recipe 2
Ingredients
6 drops of peppermint
6 drops of clove
12 drops of citronella
12 drops of myrrh
12 drops of frankincense
Blend all the ingredients, add 2 ounces of rosehip seed oil and put the blend in a roll-on bottle. Roll over the thyroid area, which is located just below the adam's apple 4 times a day until the symptoms reduce/disappear, then 1-3 times a day, depending on the need.
Recipe 3
Ingredients
12 drops of essential oil of citronella
12 drops of essential oil of peppermint
12 drops of essential oil of clove
Blend all the ingredients with 2 ounces (60ml) fractionated coconut oil and rub the blend along the spinal column and the bottom of the feet 2 times a day.
Recipe 4
Mix 1 drop each of the blend of rosemary, geranium, lemongrass, grapefruit and / or clove in a capsule and add olive oil as the carrier oil to top up the capsule – this is to be taken every alternate day. (Always consult your doctor before ingesting any essential oils)
Recipe 5
Blend four drops of frankincense with six drops each of clove and lemongrass. Dilute in 1 ounce (30ml) Jojoba oil. Rub this blend directly over the thyroid area, which is the front lower part of the neck. You can also try putting a drop of frankincense on the roof of your mouth once a day.
Similarly, you can rub 2-4 drops of myrrh and lemongrass, diluted in 1 tsp almond oil directly over the thyroid area and along the reflex points of your feet 5-6 times in a day.
Recipe 6
Here is another essential oil protocol that is known to be helpful for hypothyroidism. In order to boost your energy levels and reduce stress, blend 6 drops of citronella, 8 drops of myrrh, 2-3 drops of peppermint and 2-3 drops of clove, diluted in 30ml (1 ounce) coconut oil and roll around the area of concern using a roller ball several times a day. Use twice or thrice a day until you feel your overall health condition has improved. Later, you can use this recipe for relief whenever there is a need.
Recipe 7
Use 6-8 drops of the essential oil of rosemary in a diffuser to combat stress, fatigue and other symptoms associated with low thyroid function. The essential oils of mint, eucalyptus, citrus or lemon can also be used to boost your energy levels and reduce fatigue. Just add a total of 8-10 drops of your chosen 2 essential oils in a diffuser and use one to three times in a day.
Recipe 8
Blend the essential oils of grapefruit, ginger, orange and cinnamon in equal amounts and add 10-12 drops of the blend to your bath every day. The fragrance of this blend helps combat low mood, stress and fatigue associated with hypothyroidism.
The Bottom Line
While the use of essential oils is something you can bank upon in any kind of thyroid dysfunction, your larger goal should be to improve your diet and lifestyle in general. Chemicals like triclosan found in the artificially prepared foods and products like soy and corn can interfere with the thyroid function.
In addition, the fluoride content in tap water is equally detrimental for the optimal functionality of the thyroid gland. Ingesting these elements on a long term and on a consistent basis can weaken thyroid function affecting the functionality of the gland.
For a detailed overview on hypothyroidism, you can read more here.