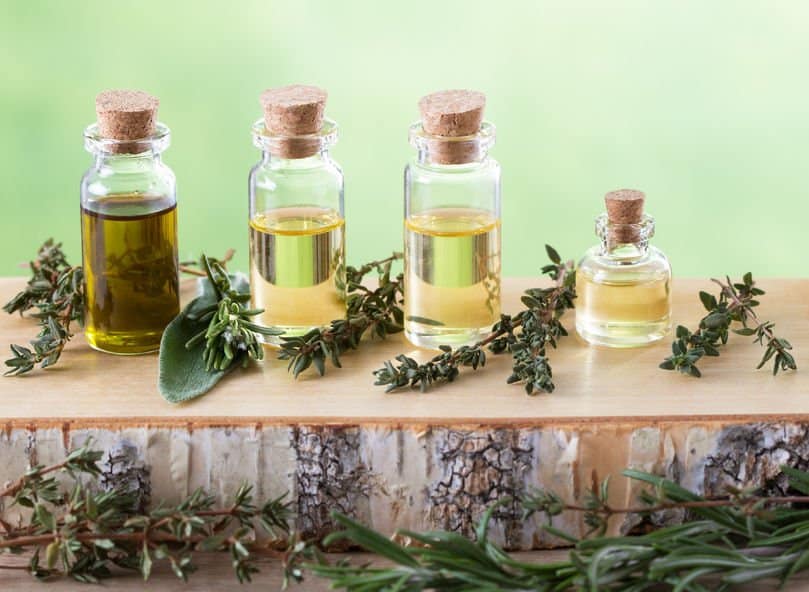 Every year, millions of individuals visit a doctor with a complaint related to knee pain, making it one of the most common orthopedic health conditions. Sudden pain in the knees is sometimes caused by overusing the knee or simply injuring it.
A healthy knee joint is supposed to allow forward movements, backward movements and rotation of the leg. As the knee joint is extremely flexible in nature, it can support approximately two to three times the weight of your original body weight, making it highly susceptible to injury.
In most cases, those that have their knees affected experience throbbing pain with a burning sensation. The more you move the knee, the worse the pain becomes. While there is no denial to the fact that knee pain cannot be fully cured, it is true that using essential oils can offer sustainable relief to the victim. Having said that, here are some of the essential oils I have found to be highly effective in minimizing the knee pain
Top 16 Essential Oils For Knee Pain
Basil: is one of the most effective essential oils used by naturopaths throughout the world for knee pain.
Comfrey: can be used in the form of a rub. It will reduce the pain and hardness in joints.
Eucalyptus: is useful in cases of knee pain where swelling is a major concern.
Ginger: Many naturopaths recommend the use of essential oil of ginger for relief in degenerative joint disease, general hardness of joints and

arthritis

. You can use ginger essential oil while taking a bath or as a hot compress.
Marjoram: helps in reducing pain and swelling of the joints.
Lavender: is another essential oil that can be used in the form of rub for relief in pain and hardness of joints.
Mustard: For common knee pain, the essential oil of mustard can be used in the form of massage or while taking bath.
Wintergreen: is helpful in reducing swelling and arthritic pain; eases the painful joints and hardness of muscles.
Tea tree: can help reduce pain associated with arthritis and rheumatism.
Peppermint: For chronic and persisting pain in the knee, wintergreen can be used in the form of rub.
Chamomile: The essential oil of Chamomile reduces swelling and spasms of the joints.
Sage: The essential oil of sage is used to relieve swollen joints.
Flaxseed: The essential oil of flaxseed can be an excellent lubricant for the joints.
Geranium: is the essential oil I often recommend for chronic, long-term and persistent pain.
Lemon: For swelling in the knee joint, essential oil of lemon can prove to be highly beneficial.
Clove: helps in reducing pain and swelling of the knee joint.
Click here to find out which pain relief blend I use for knee pain relief. It contains a selection of the above 100% premium essential oils diluted in the correct proportion of pure carrier oils and offers amazing pain relief benefits. No need to worry about bottles, measuring devices, buying a myriad of essential oils, etc. saving you time and a headache too!
How To Use Essential Oils For The Best Possible Relief In Knee Pain?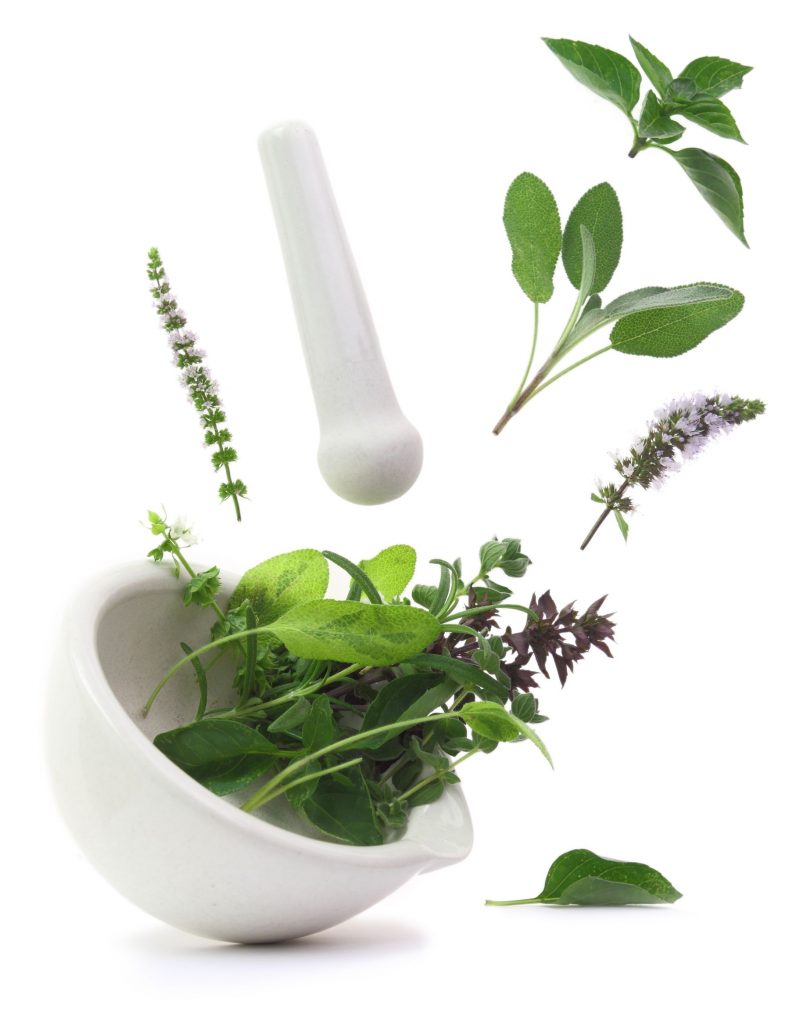 I would strongly advise against using essential oils directly over your skin. Instead, you should always blend them with a carrier oil of your choice.
To begin with, use essential oil blends in a 1-2% dilution; 1% to be used for children and the elderly whilst 2% can be used for healthy adults. You can increase the dilution levels to as high as 3%, if warranted.
In order to make a 1% dilution, just blend 6-8 drops (depends on the viscosity of the oil) of essential oil in 1 ounce (30ml) of carrier oil. You can increase the quantities in the same proportion for 2 and 3% dilution rates. Massage the blend onto the influenced areas 2-3 times in a day.
I've had a love affair with Essential Oils for quite a while now. I've mentioned and featured them on my website, but I thought I'd take the time to really put it all in one product, L'orpur Pain Relief Blend.

Essential Oil Recipes To Help You In Knee Pain
1. Knee joint soaking bath
Here is a wonderful recipe for a joint soaking bath that can offer instant relief in conditions like knee pain:
Ingredients:
Bath Salts – 1 to 2 cups

Lavender

– 3 drops
Rosemary – 4 drops
Cypress – 5 drops
Peppermint – 6 drops
Instruction:
In order to prepare a bath salts blend, mix Epsom salt and baking soda in equal proportions and add this to your bathtub. If you have sea salt or magnesium chloride flakes available, you can add them in your bath as well. Thereafter, add the essential oils in the tub and soak yourself in this blend in a way that your knee is completely immersed in the water.
2. A warming massage blend
This warming massage blend can easily soothe the tender joints in joint conditions like knee pain. Here is how to prepare this blend for best relief in arthritic conditions like knee pain:
Eucalyptus

– 5 drops
Sage – 4 drops
Rosemary – 6 drops
Coriander – 3 drops
Marjoram – 4 drops
Roman chamomile – 5 drops
2 ounces (60ml) of carrier oil of your choice (coconut,

jojoba

, etc.)
Blend all these ingredients well in a glass bottle. Massage this blend on a regular basis onto the tender joints, knees or legs.
3. Wintergreen and peppermint essential oil blend
A wintergreen and peppermint oil blend – their pain relieving and analgesic characteristics will help to minimize the pain to a large extent. The cooling sensation produced by the mix will overrule the pain and create a soothing sensation that helps in reducing the pain.
You will require:
Mix the peppermint oil with the wintergreen oil and blend this mix with 30ml carrier oil. Store in a glass container and apply to the affected area up to three times per day.
Few Other Natural Therapies For Knee Pain Relief And Arthritis
Apart from essential oils, numerous other natural therapies can be helpful in reducing knee pain. Some of the traditional natural remedies I can recommend include massage, acupressure, acupuncture and magnetic therapy. Knee replacement is also an option.
Acupressure is similar to acupuncture as both techniques utilize the pressure that is applied on the pressure points of the body. Only difference between the two is that acupressure does not involve the use of needle.
As far as magnetic therapy is concerned, magnetic fields increase the flow of blood in the body, making them useful in treatment of knee and joint pain. How that works is that wearing a therapeutic magnet near the knee reduces the pain by blocking pain receptors.
The Final Word
Knee pain is a common issue that affects people of all ages. Essential oils can do wonders and work towards alleviating pain in the knees as they are smart enough to adapt to the needs of the body.
(Visited 26,944 times, 24 visits today)