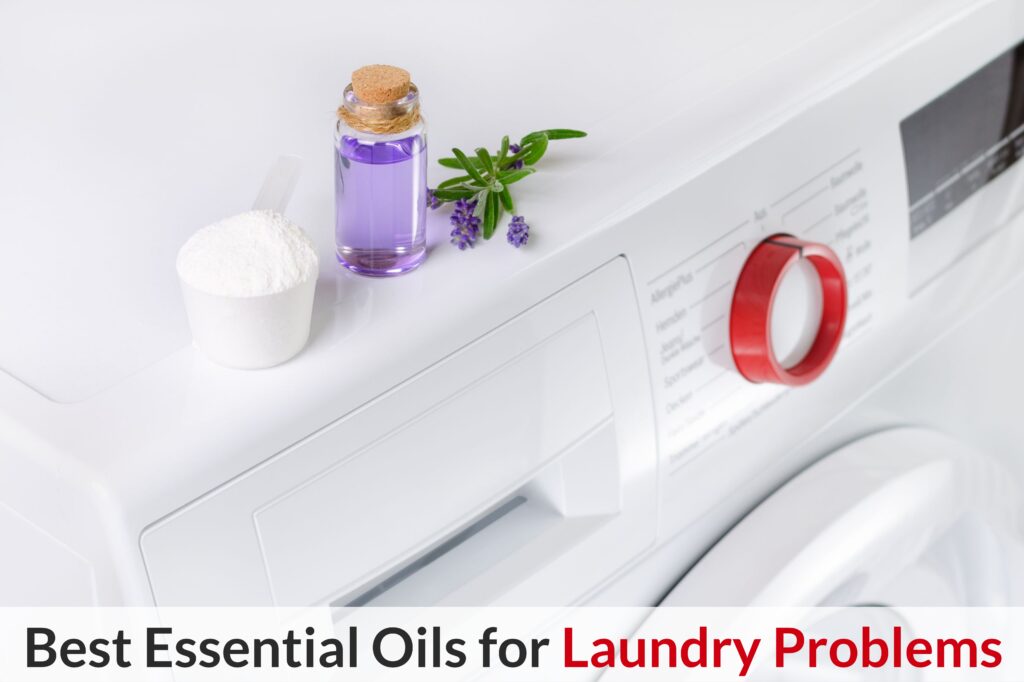 Merely putting the words "laundry" and "oil" in the same sentence is enough to conjure up the images of ugly, unyielding stains.
So, why am I doing this dirty deed? Well, because I want to be the first one to tell you that your detergent is failing you!
Who does not like "right out of the dryer" clothes that smell fabulous and are totally germ free?
If you are relying completely on your detergent to do all of that, no wonder you end up disappointed.
So, today, I am going to reveal my secret to fresher, brighter and cleaner laundry.
Psst! It involves essential oils. But, I bet you already knew that.
Now, before I tell you about the myriad ways in which you can use essential oils in your laundry room, let us talk about clothes.
Fret not! I am not going anywhere near your sartorial choices and sense. But, I am sure you will agree with me when I say that clean and germ free discount finds beat dirty designer duds any day.
Of course, I am not suggesting that you tackle your laundry half-heartedly. But, there is only so much that the washing machine, the soap, fabric softener and the dryer can do.
Let me tell you why you need more…
You should you consider going beyond your detergent because…
I believe there is no exaggeration in the statement that your clothes are your second skin. And just like your skin, they get hammered from the inside and the outside.
On the inside, they have to deal with sweat, the salts in it and the bacteria on your skin and on the outside, they have to put up with dirt and germs.
Now, dirty clothes are more than just an eyesore. They can actually be the home of all those critters that cause skin infections.
I bet you are murmuring that your detergent takes care of all that. Even if I were to agree with you, which I don't, what about the chemicals in your detergent?
Imagine a concoction of all those harsh chemicals (they are used for washing clothes after all) plus the excretions of your body and the dirt from outside, and all of that against your skin for hours upon hours.
In fact, almost all detergents contain toxic chemicals and you don't have to take my word on it. This comes straight from the University of Washington that conducted a study to analyze everything in and around your home which causes harm to your health and that of your loved ones.
Not to mention that regardless of how amazing your detergent smells, the fragrance will barely last for a few hours after the wash.
In fact, some stenches stay put even after a round or two of washing. I am sure you know that many offices are sensitive about the fragrances used by their employees; imagine their reaction to the stench emanating from your clothes!
That said, even if you have not joined the "Go Green or "Save the Environment" movement as yet, all the chemicals that we are putting out into the ocean with those soapy suds do come back to haunt our lives.
Think passive pollution of the soil and the active pollution of ocean water. If you ever go to the beach or eat fruits and veggies that come from a shoreline state, you can be sure that some of that detergent is by now in your tummy.
There, I'd say those are good enough reasons to go slow on the detergent and handle your laundry problems the natural way. But, this brings us to the next question…
What Can Essential Oils Do For You In The Laundry Room?
For starters, they are fantabulous germ killers.
They smell amazing.
The fragrance lingers without being in your face.
You'll love being surrounded by an invigorating aroma that keeps you geared up all through the day.
There is simply no limit to the diverse ways in which these natural offerings can be used.
You will find them cheaper than all those washing supplies.
They can be used on their own or with your regular laundry products.
Can be used when washing, rinsing or drying and even when storing your freshly washed clothes.
You don't have to stick to one fragrance. In fact, you can use aromas that will keep you going for day time clothes and fragrances that will help you to wind down for night time clothes.
I bet neither your detergent nor any other product that you use in the laundry room can do half as much! So, if you are ready to rethink and revamp the way in which you handle your soiled clothes, here is what you need to know:
The Best 6 Essential Oils For All Things Laundry!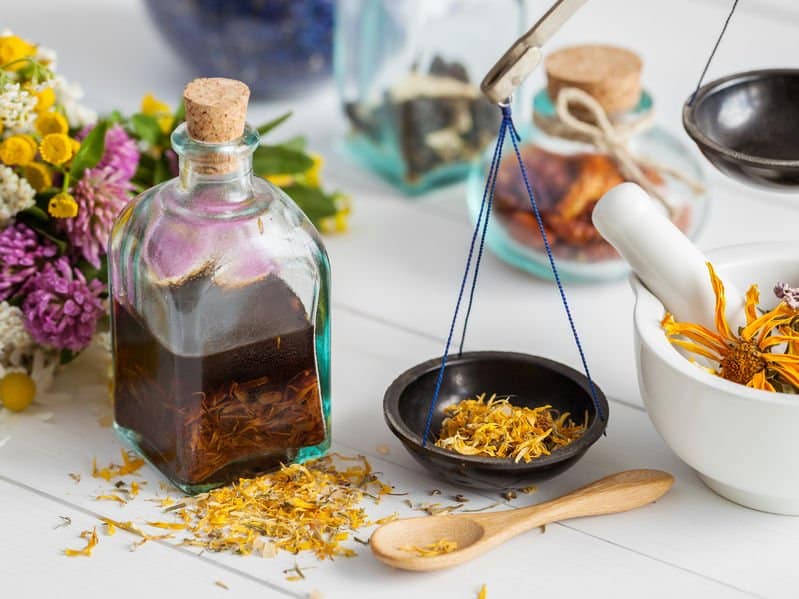 Tea tree or maleleuca: This is possibly one of the most potent germ killers available in nature. Critters of all kinds go in their pants at the mere mention of this oil. Well, they sure would do that if they were to wear pants, but you get the point. Plus, it makes your clothes smell extra fresh and is effective even on stinky socks and sweat stains.
Lemon: A natural whitener that is tough on stains but gentle on fabrics, the citrusy smell is an added bonus. If you start your day groggy, the lemony aroma will get you going and keep you going through the day. Another advantage is its ability to disinfect clothes and just about everything it touches.
Wild orange: Another oil with an invigorating aroma, this is a fragrance that will add a bounce to your steps and will blend well with any

perfume

or deodorant that you are using. Plus, it is a fantastic stench masker and germ killer and can be used against grease stains, what more could you possibly want besides a fairy godmother who will do your laundry for you?
Lavender: Now, here is a fragrance that is used extensively in toiletries and one that almost everybody seems to like. This is again an aroma that goes well with almost all fragrance products and chases away mental blues. So, if the thoughts of a tough day ahead has you in panic, clothes with the aroma of lavender will help to

calm those nerves

.
Eucalyptus: Just as potent as tea tree oil when it comes to its germ killing ability, the fresh aroma works well on clothes that are often sweat covered like socks and under garments. Moreover, it also targets allergy causing dust mites, which means it is perfect for use on stuffed animals, comforters and bed sheets.
Rosemary: This oil will kill the germs hiding in the fibers of your clothes plus battle away the critters that try to barge in as you go about your day. As a plus, it will also help to keep you focused.
7 Ways To Use Essential Oils In Your Laundry Room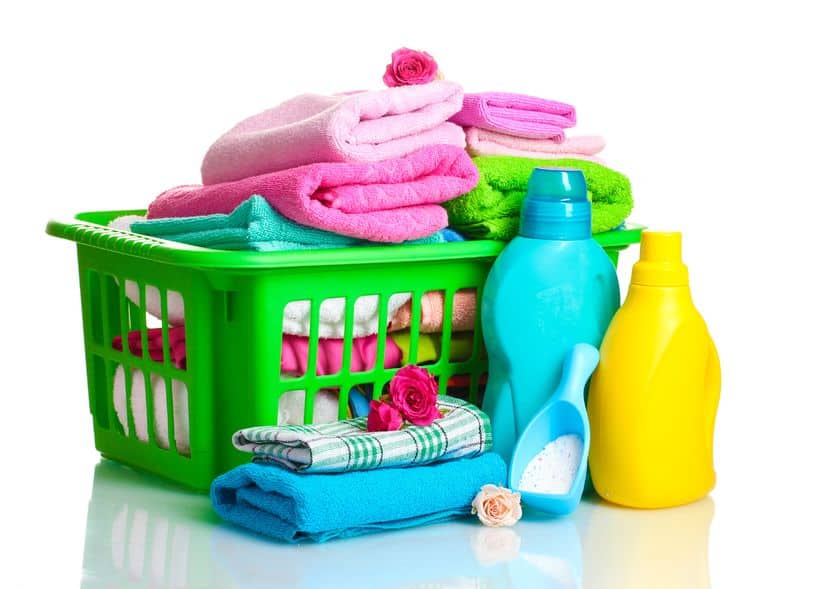 1. The sweet smelling pre-soak
This recipe is particularly meant for ridding your clothes of stench. So, if you are dealing with sweat stains, gym clothes, under garments that have seen a few days of action (really we are all guilty of wearing dirty underwear at some point), stinky socks, this pre-soak is just the thing you need.
Ingredients:
1 cup vinegar
10 drops lavender essential oil
8 drops tea tree essential oil
Mix the ingredients and set aside. Soak the clothes in warm water and add the pre-soak mixture to it. Let the blend work on the stink for about 20 minutes and then wash as usual.
2. The stain buster that also kills germs
This is a pre-treatment for stains and exceptionally soiled clothes, think soccer uniforms and playground threads. You will need:
1 cup vinegar
2 tbsp lemon juice (white clothes only)
½ cup of regular table salt
4 drops of lemon essential oil
To use, mix the ingredients together and set aside in a cup. Place the clothes in the washer and cover with hot water (highest temperature that the fabric will tolerate). Add the pre-treatment mix to the water and let the clothes soak for 30 minutes if very dirty and 20 minutes if they are moderately soiled. Then, wash as usual.
3. A detergent that's does more than just suds
This recipe is as much for your hands as it is for your clothes. It will leave your clothes smelling clean and amazing and your skin feeling wonderful. Plus, you won't have to worry about polluting the environment in your house or outside with toxic chemicals. You will need:
Mix and store in a squirt bottle and use as you would any liquid detergent.
4. A blend for more than just clothes
This blend is for when you need to tackle stuffed toys, pillow and cushion covers, comforters and even the upholstery; basically everything that plays home to dust mites. You can make a liquid detergent by using castile soap in the recipe or a pure essential oil blend that can be added to any detergent. You will need:
¼ cup white vinegar or lemon juice
10 drops eucalyptus oil
10 drops rosemary oil
To use, mix the oils with the vinegar or lemon juice and use as a pre-wash soak. About 20 minutes should be enough to kill all those dust mites.
5. Fabric softener for frayed fibers and nerves
This one works on just about any fabric plus it will make the chore more bearable. You will need:
2 cups vinegar
1 cup water
20 drops lavender essential oil
Mix and store in a glass bottle or container and use a cup of the blend before the rinse cycle for each load.
6. The freshest dryer blends ever
These are my personal favorite combinations but you can mix and match in scores of ways. You will need:
20 drops each of lemon and orange essential oil or
20 drops of tea tree and lemon essential oil or
10 drops of eucalyptus blended with 20 drops of tea tree essential oil or
20 drops each of lavender and geranium essential oil or
20 drops each of lavender and jasmine
Pick one or more of these combinations. Mix and store in dark glass bottle. To use, roll the bottle in palm of your hands and add 8-10 drops to wool dryer balls or a damp wash cloth and place in the dryer to scent your clothes as they dry.
7. Pre-ironing mist
You want your clothes to continue smelling great even after a round of ironing, when most detergents fail to keep the fragrance going? Try this recipe; you will need:
A cup of water
10 drops tea tree or lavender essential oil
Add the water and the oil to a spritz bottle. Shake well and mist your clothes with the mixture before ironing.
When you are using essential oils for laundry, there are literally dozens of hacks. For instance, add 4 drops of lemon or tea tree oil to a ball of cotton wool and put it in the drawer for the freshest smelling socks or under garments.
If you want the clothes hanging in the closet to smell amazing, use the pre-ironing mist. Simply spray it lightly on the clothes hanging in the armoire or you could spray it on your bed sheets and linen for an extra dose of freshness.
Use a blend of jasmine and lavender essential oil for a night time bed sheet mist that will help you to doze off faster. Like I said, the sky is the limit when it comes to essential oils for laundry!
On a concluding note, a few things to remember when using essential oils
Only use transparent oils with white and light clothes.
Do not put the oils directly on any surface that will heat up.
Keep your essential oils just the way you would other laundry products – away from kids and pets in a cool, dry place.
Mix with other cleaning products (soap, vinegar, baking soda) for maximum effect.
Use the low heat setting on the dryer when using essential oils or add a few extra drops of the oil.
Don't use the oil directly on the clothes.