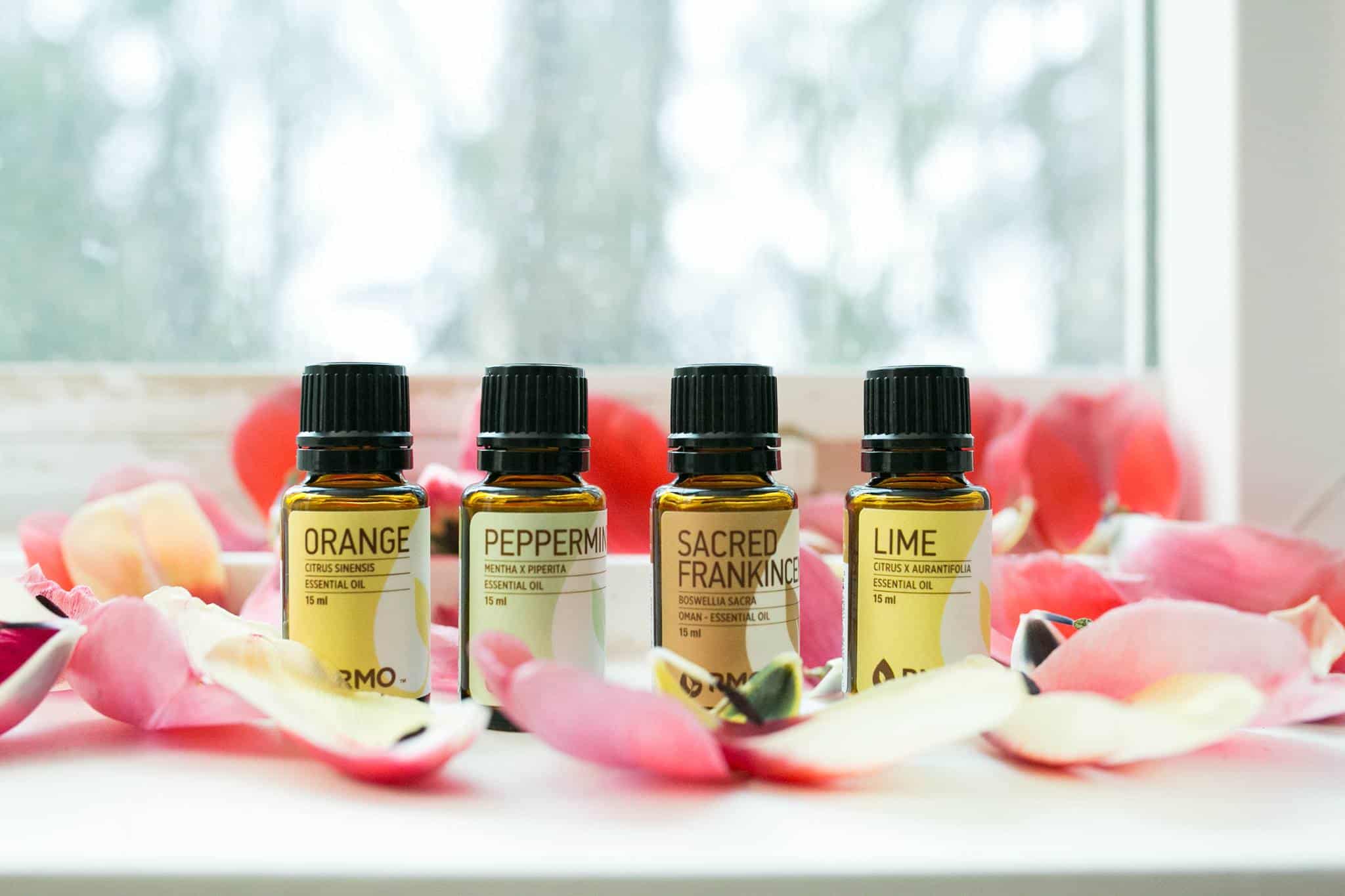 Essential oils have gained traction as a burgeoning trend in recent years, as now more than ever people are searching for ways to incorporate natural and/or organic products into their lives.
This is an encouraging development, because it represents a return to living in a simpler, more nature-focused fashion, especially in terms of the products we use to maintain our health and well-being.
As you can imagine, the emergence of this trend has led to more and more essential oil companies coming out of the woodwork, all of which claim to offer high-quality essential oils to address all kinds of ailments and encourage a lifestyle of wellness.
One such company that has caught my attention is Rocky Mountain Oils (RMO), a Utah-based outfit that offers a wide array of essential oils on a direct-to-consumer basis.
Rocky Mountain Oils Company History
According to their website, Rocky Mountain Oils was founded in 2004 by a compendium of wellness enthusiasts, but it doesn't offer any bios or profiles on the people who actually founded the company. In their relatively short company history, they have made significant progress in terms of market penetration, as they are now considered to be one of the leading direct-to-consumer essential oil retailers in the country.
One of the things that has provided fuel for their momentum is their recent acquisition of Native American Nutritionals (NAN), an essential oils supplier that was known for working with small farms and distillers.
As of late, Rocky Mountain Oils has taken great strides to bolster their brand by launching a new website (well, this happened in November of 2015), and they have retooled their corporate philosophy to focus on their "S.A.A.F.E. Promise" which I will explain in the next section.
Rocky Mountain Oils Product Quality
Rocky Mountain Oils offers a wide range of essential oil products, all of which have been GC/MS (Gas Chromatography – Mass Spectrometry) tested for purity and quality. From what I gather from the information that they have made public, it appears as though they don't actually grow or distill their essential oils in-house, but instead act as a direct buyer from suppliers who have been carefully vetted.
These suppliers must meet stringent quality guidelines before Rocky Mountain Oils will enter into a buying relationship with them. In addition, Rocky Mountain Oils takes great pains to test literally hundreds of samples of essential oils before purchasing them, a process that includes the GC/MS testing mentioned earlier.
If the samples they test turn out to have any diluting agents, adulterants, synthetics, or contaminants, they are immediately rejected. Even after buying the essential oils based on their initial testing, once the oils are in-house they are sent to a third-party lab for yet another round of testing. This second firewall is used to ensure the highest level of purity and quality in the finished product. Not only that, but multiple spot-checks are performed on a regular basis (as per their Standard Operating Procedure), and the entire testing process is closely monitored by their in-house chemist.
From the looks of things, Rocky Mountain Oils does bottle their essential oils in-house, but the actual oils themselves come from these carefully vetted suppliers.
The S.A.A.F.E. Promise
I know that this might not be humorous to anyone else but me, but I love the way companies come up with snappy acronyms to describe some characteristic or aspect of the way they do business.
You'll have to pardon me for this, but it's just something that I find kind of amusing. When I first read about the S.A.A.F.E. Promise that Rocky Mountain Oils offers, I couldn't help but crack a smile, for whatever reason. Anyway, it would definitely be useful for me to elucidate a little about what their S.A.A.F.E. Promise is all about, so here goes:
S – This stands for "Satisfaction Guaranteed", and of course it refers to the company's commitment to stand behind their products one-hundred percent. Rocky Mountain Oils also offers a 90-day no-questions-asked product return policy, which can give you a good idea of the type of commitment the company has to maintaining quality customer service.
A – This stands for "Authentic", and it refers to their commitment to providing 100% pure, unadulterated essential oils to their customers. I've already talked about the painstaking process they go through to ensure that the essential oils they're providing are the real deal, so I won't beat a dead horse here.
A – This second "A" stands for "Analysis", which is something that this company does quite a bit in order to ensure that their essential oils contain zero adulterants, contaminants or diluting agents. Not only does this include the GC/MS test, but other tests are performed as well, including their organoleptic test (basically an inspection of the physical properties of the oils) as well as a Refractive Index (RI) test, which measures the speed at which light can pass through an oil. There's a whole lot of technical detail behind the inner workings of this test, but suffice it to say that it is designed to find out if the oil has been adulterated or not.
F – This stands for "Free of Adulterants", which if you haven't been able to tell by now, is something that Rocky Mountain Oils takes very seriously. As mentioned earlier, the GC/MS testing, random spot checks, organoleptic testing, and Refractive Index testing all work together to ensure that the oils they offer are comprised of the purest essential oil available.
E – This refers to "Effective & Pure", which is yet another way to say that Rocky Mountain Oils is serious about only selling 100% pure essential oils. If there was ever any doubt as to whether or not this company means business when it comes to product quality, I think that this acronym pretty much drives the point home.
Price Range Of Rocky Mountain Oils Products
The price range of the Rocky Mountain Oils product line is reasonable in my opinion, with prices ranging from less than $10 to more than $160 per 15ml bottle, depending upon which type of oil you choose. As you probably already know, the prices on essential oils will vary based on the type of plant material that's being used, as some plants are rarer and more difficult to harvest and distill than others.
Among comparable essential oils from other companies, I can say that Rocky Mountain essential oils are quite competitively priced, and I don't detect any type of gouging or unreasonable pricing structures within their extensive line of essential oils.
Rocky Mountain Oils Product Range
In my mind, this is where Rocky Mountain Oils really shines. They offer a very wide range of essential oils from plant materials of all kinds, including jasmine, frankincense, ginger root, eucalyptus, geranium, hyssop, pink grapefruit, coriander, dill, and too many others to name.
They have several essential oils that quite frankly are rare, such as Vitex Berry essential oil. One thing that Rocky Mountain Oils have introduced recently include their two new product lines, 1. Tohi Natural Nutritional Supplements and 2. Tohi Skin & Body Care which are essential oil based products – in other words, they have gone into the personal care and wellness items (e.g., skincare, supplements, etc.), which is quite common with essential oil companies.
This isn't necessarily a bad thing; in fact, I count it as a positive, because they are offering their customers extra value by providing them with a wide range of products and become a "jack of all trades" in the essential oil products department. Hopefully, they don't end up compromising on quality somewhere along the line.
Company Website
This is where I have a slight beef with Rocky Mountain Oils. While their website is neat, clean and attractively designed, the actual "Shop" section of the website is a little bit burdensome to navigate. For example, if I'm trying to get a general feel for just how many products they offer, there's no indication as to the total number of essential oils they have available, which feels kind of open-ended in terms of navigation.
And since they only feature twelve products per page, you have to do a whole lot of scrolling through the pagination to arrive at the end of their product range. For people who know the exact essential oil they're looking for, the website works just fine, because you can simply use the search bar at the top, but for those who are trying to just browse through and get a feel for the essential oils they have available, you're probably going to feel like you're scrolling through an endless carousel of product options.
Other than that, I think that the site is well laid out and fairly easy to navigate from the menu options. One thing that I'm not even sure deserves mentioning – but I'll do it anyway – is that I noticed that the company has no Twitter account listed among their social media sites. They have a Facebook page, an Instagram feed, a Pinterest account, and even a Google Plus account, but no Twitter account listed.
Customer Service

This is another area where Rocky Mountain Oils really seems to have their act together. As I briefly mentioned earlier, they offer a 90-day no-questions-asked money-back guarantee on all of their products, which automatically instills confidence in potential customers.
Not only that, but they offer free economy shipping on all product orders, regardless of size – this is a big plus in my book. You can upgrade to priority shipping for a flat rate of $10, and if you want to upgrade to 2-day FedEx delivery, you can do so, but keep in mind that the cost will be calculated based upon the weight of the package.
In addition, I wanted to make sure that I mentioned their "Contact Us" page, which offers several different ways to reach out to the company including email, phone, text, or snail mail.
Summary
To bring this review to a close, I wanted to say that Rocky Mountain Oils is a no-frills operation that offers solid value where it counts the most, and that's in the quality of their essential oil products. They do not have a Multi-Level Marketing branch of their business, which makes it easier for them to control certain aspects of their business, including product delivery and pricing.
All in all, I believe that Rocky Mountains Oils is well-organized to supply you with good quality essential oils. I can personally vouch for their excellent product quality as I have used their essential oils on a number of occasions.