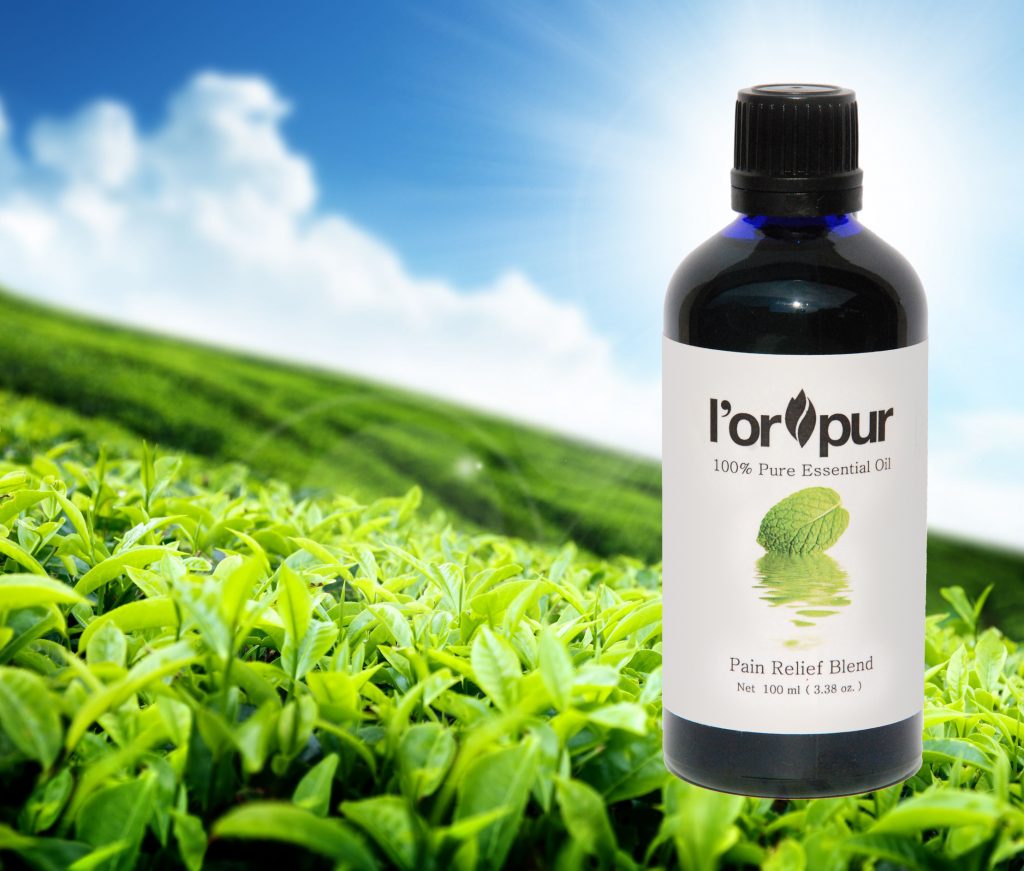 Hi, my name is Olivia Spencer and what I am about to tell you will forever change the way in which you deal with body pain!
If You Swallow Over-The-Counter (OTC) Pain Pills To Treat Any Kind Of Pain, You Are Already At Risk!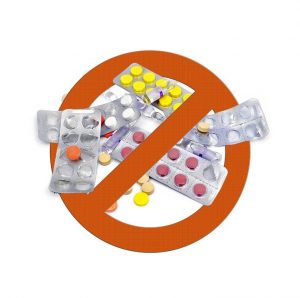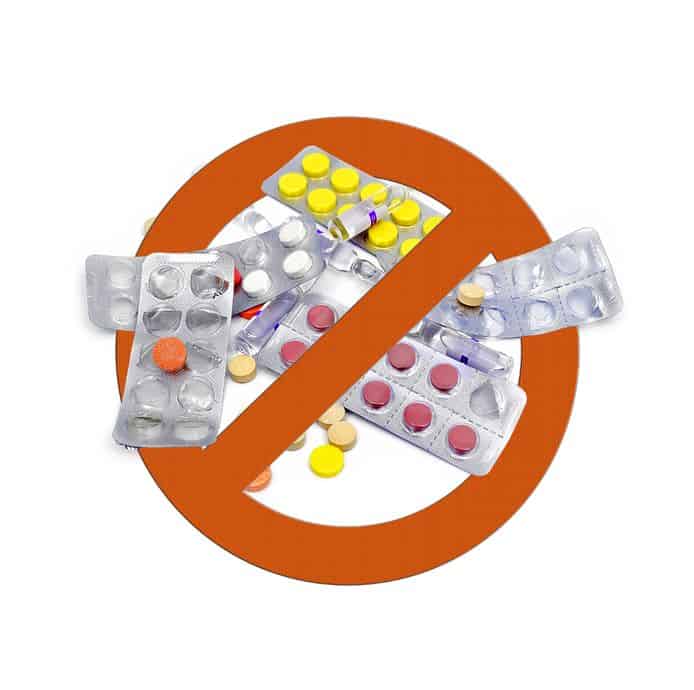 In 2014, nearly 20,000 deaths were linked to the use of prescription analgesics.
Well over 100,000 people are hospitalized every year due to Non-Steroidal Anti-Inflammatory Drugs (NSAID) overdose; this includes both prescription and OTC pain killers.
Acetaminophen (read Tylenol), which is called the safest NSAID, sends 80,000 people to the hospital every year!
In the ten years from 2001 to 2010 almost 1500 people died due to acetaminophen overdose alone.
Aspirin, which is the second most popular OTC analgesic, can cause gastro intestinal bleeding even at low doses of 75 mg.
Women who take ibuprofen (Advil) are 2.4 times more likely to have a miscarriage.
But wait there are many more

terrible side effects

linked to the use of pain killers such as:
Kidney damage: Second only to the risk of gastrointestinal bleeding, most pain killers are also known to cause chronic kidney damage. Even short term use of pain pills can irreversibly damage the kidneys to the point where you will need dialysis and/or transplant.
Liver toxicity: In higher doses, pain killers also cause liver damage. People with diabetes, liver cirrhosis and other hepatic ailments need to be particularly cautious.
Cardiovascular risks: Many NSAIDs increase blood pressure levels, which is why they are often contraindicated with medication meant to control hypertension. Chronically high blood pressure is one of the main causes of coronary artery diseases and heart problems. NSAIDs are also known to increase the risk of heart attack and stroke.
Gastrointestinal complications: we have spoken in depth about this earlier but just to remind you one more time – long term use of pain pills does cause peptic ulcers and can even lead to intestinal perforation and life threatening gastrointestinal bleeding.
Tinnitus: Ringing in the ears is very common in people who take high doses of aspirin.
Are you sure you want to let pain killers rule your life?
I've had a love affair with Essential Oils for quite a while now. I've mentioned and featured them on my website, but I thought I'd take the time to really put it all in one product, L'orpur Pain Relief Blend.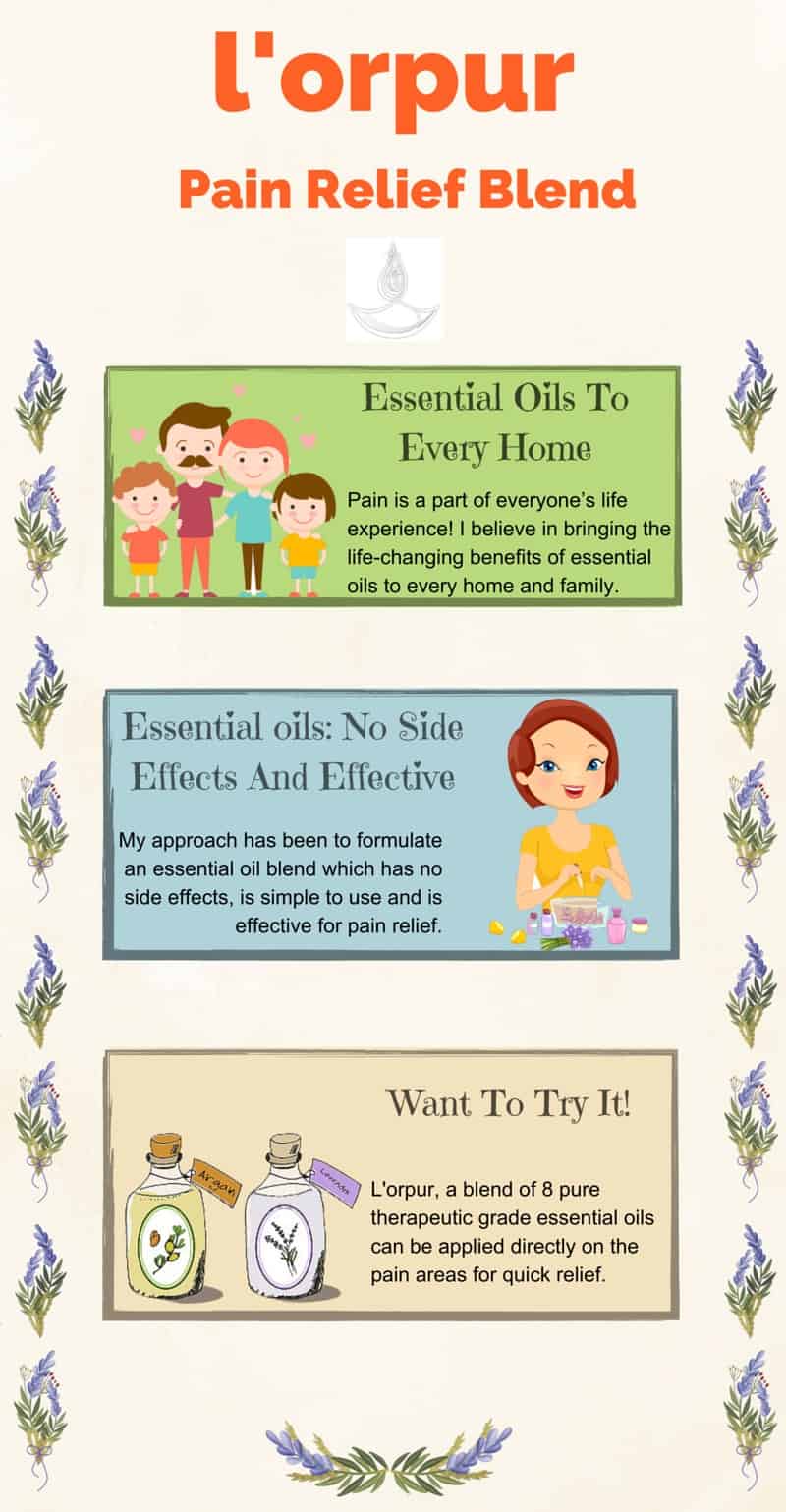 Why Did I Create L'orpur Pain Relief Blend?
Pain is part of everyone's life experience. I believe in bringing the life-changing benefits of essential oils to every home and family!
How Did I Achieve My Goal?
My approach has been to formulate an essential blend, which has no side effects, is simple to use and is effective for pain relief.
What is L'orpur Pain Relief Blend?
L'orpur, a blend of 8 pure therapeutic grade essential oils can be applied directly on the pain areas for quick relief. The blend contains Peppermint oil, Menthol, Clove oil, Camphor, Eucalyptus oil, Marjoram oil, Sage oil, Wintergreen oil, Sesame oil, Almond oil. All ingredients are 100% pure essential oils from India.
What Makes L'orpur Different From Other Pain Relief Products?
The L'orpur Pain Relief Blend has been formulated to provide almost instant results against chronic as well as acute pain.
The essential oil blend can be used for muscular as well as joint pain.
It can be applied directly on any part of the body without the need for dilution.
The L'orpur Pain Relief Formula is cheaper than most branded products and it works better than them.
Because the carrier oils and ratio of the ingredients in the blend offer superior transdermal penetrability of the active ingredients, the pain relieving results last for several hours after application.
There is absolutely no risk of developing tolerance to the ingredients in the mix.
The blend is tested for purity and quality at multiple points through the production process.
The packaging of the product is chosen to preserve the quality and integrity of the active ingredients.
You get a separate spray head that can be used for application on larger areas of the body.
100% organic and environmentally friendly source materials are used in this blend.
There are no artificial chemicals, preservatives, colors or fragrances used in this product.
This is an FDA-listed Pain Relief Blend that is shipped from USA to your home.
The L'orpur Pain Relief Formula can be bought online at the click of a button.
The special part about L'orpur? It contains no Fillers, Additives or Bases. It's better for your health and kinder to the environment!
So, if you value your health and quality of life, those pain pills need to be tossed out now! If you are concerned about the pain, let L'orpur Pain Relief Blend handle the discomfort for you. I guarantee that from the very first use onwards, you will find this blend of essential oils more potent than your pain pills.
L'orpur Pain Relief Blend – The Only Pain Relief Product That You Will Ever Need!
The strength of the L'orpur Pain Relief Blend lies in its unique mix of essential oils. Unlike other popular products that simply add one or two essential oils to a cream or lotion base, this product is a combination of eight pure therapeutic grade essential oils. Mixed with two carrier oils, the active ingredients are delivered deep into the muscles, where they continue to block the pain impulse for hours after use.
No pesticides, chemical fertilizers, herbicides, GMOs or any synthetic chemicals are used at any stage of the growing, harvesting or distillation process. The oils are put through multiple quality control checks during distillation as well as before and after they are mixed to create the blend. So, what you get is the absolute and uncompromised potency of eight essential oils that have been used for hundreds of years to relieve muscle and joint pain.
My aim was to provide a high quality product / brand, offering value and service at an affordable price. L'orpur is the only essential oil that, other than dealing with your pain, also focuses on nourishing your skin.
I am well aware that L'orpur is the best all-natural essential oil blend there is when it comes to pain relief. However, I believe that my clients / customers / fans / followers / guests say it best…and here is a video testimonial of L'orpur from Jill @ Jill's Home Remedies.

Click "ADD TO CART" below to buy 100ml (3.3oz) L'orpur for just US$49.95 Now! The price includes free shipping in USA.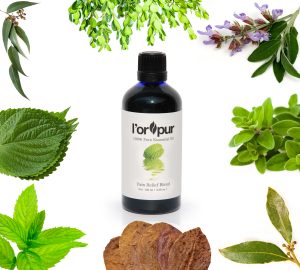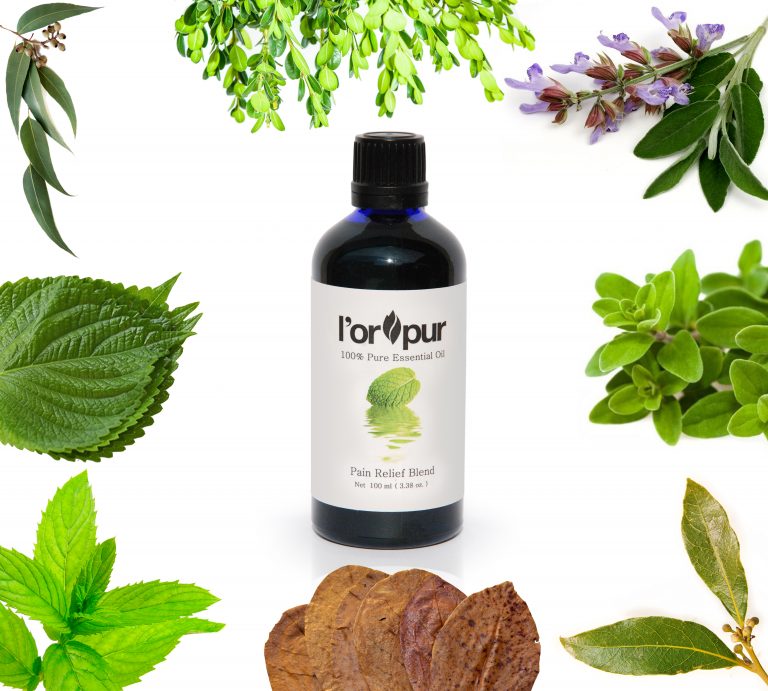 The L'orpur Pain Relief Blend 8 Essential Oils
1. Wintergreen
The most popular of all essential oils used in pain relief, the scent of wintergreen oil is often linked to pain relief balms. Nearly all topical pain relief formulas contain this oil and with good reason. Wintergreen oil has superlative anti-inflammatory properties and the ability to carry the other active compounds through the skin.
Methyl Salicylate which is the primary compound in wintergreen oil is Mother Nature's very own aspirin and it is just as potent as its synthetic counterpart. Through a study conducted in 2008, it was found that the topical application of methyl salicylate offered the same pain relieving effects as orally taken aspirin.
2. Peppermint
The active ingredient in peppermint oil that has pain relieving properties is known as l-menthol. Yes, this is the natural plant based form of menthol and it works synergistically with the methyl salicylate from the wintergreen oil. In a study conducted to understand the effect of peppermint oil on pain, it was found that a patch of methyl salicylate and l-menthol offered significant pain relief against mild to moderate muscle strain. Moreover, peppermint oil is known to increase brain activity and chase away the blues caused by pain.
3. Menthol
The crystalline compound works on pain by targeting the nerve receptors that pick up the sensation of feeling cold. Without actually changing the temperature of the skin, menthol depletes these sensory receptors of a bio-chemical called substance P which is responsible for transmitting the pain impulse from the site of the injury to the spinal cord and from there to the brain.
So, menthol complements the heating effect of clove and the other oils in the mix offer a double punch against pain. Additionally, clove oil is also a powerful vasodilator that improves the flow of nutrients to the pain site which in turn spurs cellular repair. If that is not enough, menthol increases the activity of GABAA in the nervous system. So, your nervous system does not remember the pain.
3. Clove
Extracted from the flower buds of the plant, clove oil has soothing and warming properties both of which are essential for pain relief. Additionally, clove oil works as a vasodilator that increases blood flow to the pain site, which promotes rapid healing and removal of toxins.
4. Camphor
In a study conducted at the Cheju national university of South Korea, researchers discovered that camphor essential oil has a powerful ability to inhibit the release of prostaglandin. This is the very same mechanism that NSAIDs use to stop pain. In addition to this, cineole, which is an active compound in both camphor and eucalyptus oil, has potent anti-inflammatory properties. Camphor works as a mild local anesthetic. So, it is understandable why the compound has earned FDA-listing as a pain relieving agent.
5. Eucalyptus
The essential oil of eucalyptus is not only used for its 60% content of cineole which is a powerful anti-inflammatory compound but also for its limonene content. This phytochemical helps to enhance the transdermal permeability of the blend and is a powerful analgesic and antispasmodic agent. If that is not enough, the scent of eucalyptus has a rejuvenating effect on the mind. So, if the pain has dulled your spirits, this oil will certainly help.
7. Marjoram
There is reason this plant has earned itself the moniker "happiness herb". It helps in soothing both tired muscles and the stressed out brain. It helps to alleviate stress while strengthening the entire nervous system. It is a powerful vasodilator that creates a soothing and warming effect when used topically. The essential oil of marjoram also has significant analgesic and antispasmodic properties.
8. Sage
Due to its superior antioxidant properties, sage essential oil helps to prevent further damage to injured and inflamed muscles and joints. It is also an antibacterial, antifungal and antimicrobial agent that protects the skin. Moreover, it is also routinely used for its anti-inflammatory effect and is known to have a soothing effect on muscles.
These eight essential oils are blended in the right proportion with almond and sesame oil that protect and nourish the skin while helping in the delivery of the active aromatic compounds through the dermal barrier and into the muscle tissue.

So What Exactly Is In L'orpur Pain Relief Blend?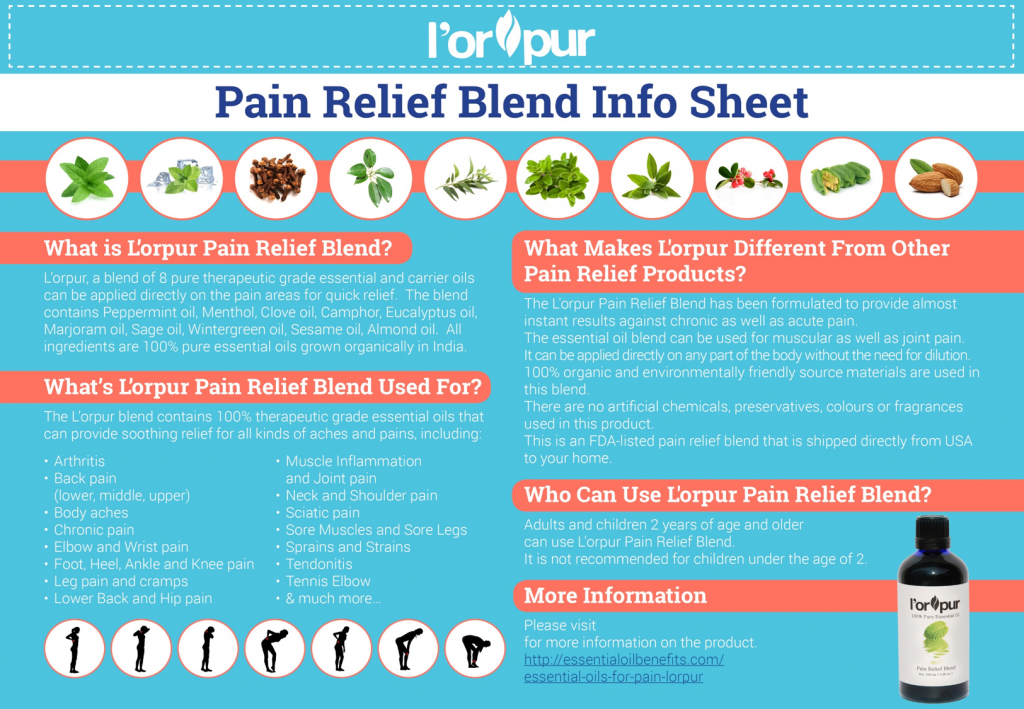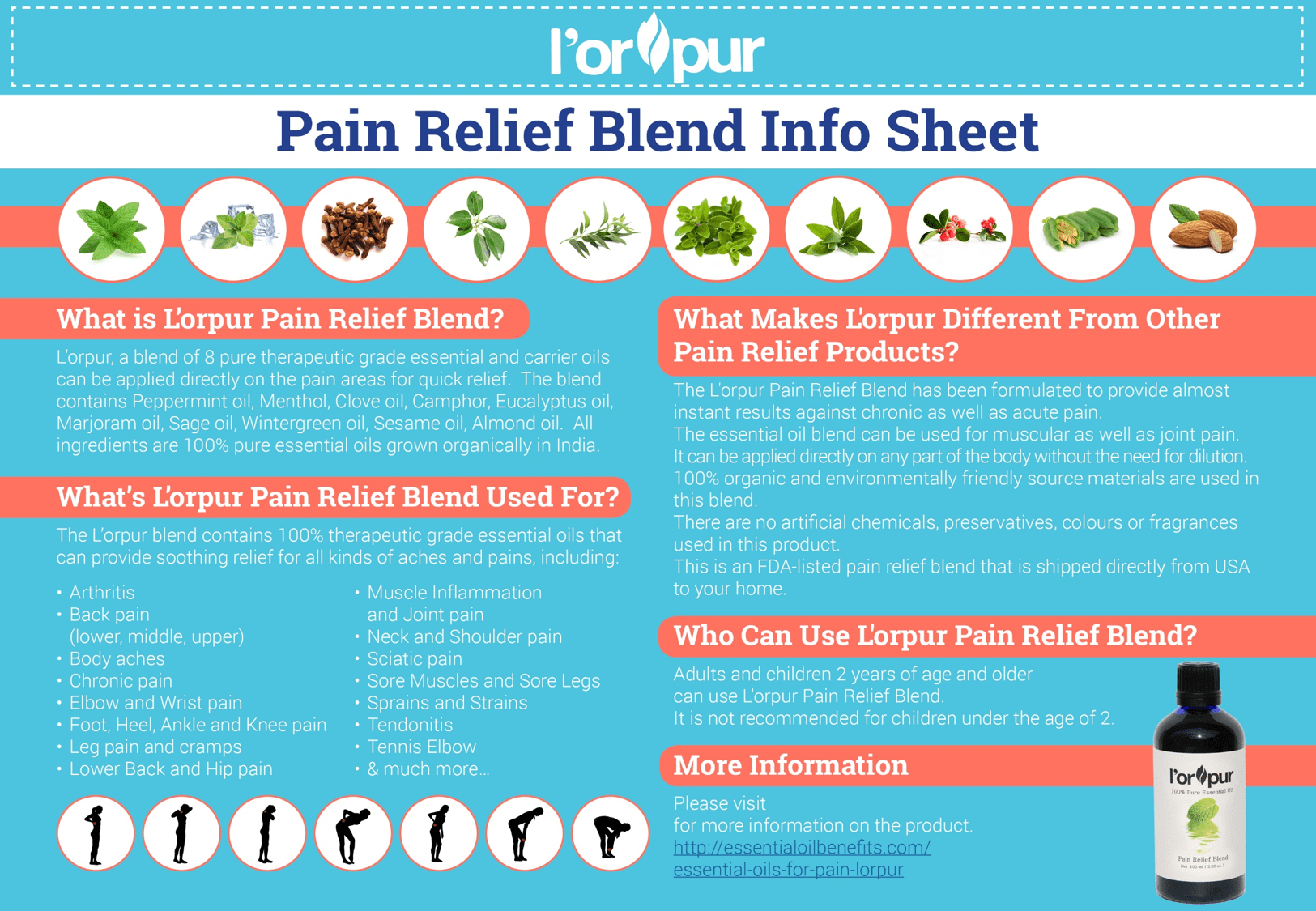 Any great chef will tell you that an outstanding dish is made up of outstanding individual ingredients. This is the exact philosophy behind L'orpur Pain Relief Blend's proprietary mix of natural pain relievers.
This carefully combined blend of high-quality herbal extracts along with a premium selection of 100% therapeutic grade essential oils creates an exceptional formula that can provide soothing relief for all kinds of aches and pains, including:
Arthritis
Back pain
Elbow and Wrist pain
Foot, Heel and Ankle pain
Knee pain
Lower Back and Hip pain
Muscle and Joint pain
Neck and Shoulder pain
Sciatic pain
Sprains and Strains
Tendonitis
Tennis elbow
Who Can Use L'orpur Pain Relief Blend?
Adults and children 2 years of age and older can use L'orpur Pain Relief Blend, but it is not recommended for children under the age of 2.
For adults, all you have to do is generously and directly apply L'orpur Pain Relief Blend to the skin, and it will penetrate deeply to bring relief and comfort to the affected area. If you are unsure about allergic skin reactions, you may need to perform a patch test before use.
For children and people with very sensitive skin, use about three drops of L'orpur Pain Relief Blend in a mixture with equal parts of a carrier oil, possibly increasing the ratio as needed to increase mildness.
Also be mindful to avoid applying L'orpur Pain Relief Blend on sensitive areas such as the eyes, ears, mucous membranes, and genitals.
If pain still persists (or gets worse) after 14 days of using the product, or if your skin experiences excessive redness, irritation or dryness after use, stop using L'orpur Pain Relief Blend and consult your health professional.
Can You Use L'orpur If You're Pregnant, Nursing or Have a Medical Condition?
It's always better to be on the safe side, so if you are pregnant, nursing or have a medical condition, be sure to consult with a health professional before using L'orpur Pain Relief Blend.
In addition, L'orpur Pain Relief Blend has not been shown to interfere with any medications, but if you are unsure, please consult with your health professional before using this product.
Popular Ways to Use L'orpur Pain Relief Blend
Massage it into your neck and shoulders to relieve muscle aches and tension from long hours at the computer.
Massage into sore muscles for relief from strains, sprains, stress, and spasms.
Apply it to the bottom of your feet after a long day of standing or walking.
Massage it into wrists and elbows where joint pain is present or persistent.
Apply it to your muscles after an intense workout in order to prevent excessive soreness.
Where is L'orpur Pain Relief Blend Made?
The essential oils used in the L'orpur Pain Relief Blend are manufactured in India under strict quality control measures: My manufacturer has to adhere to a variety of manufacturing practices.
In fact, they go beyond just the distillation process. They get involved starting from the harvesting stage of the botanicals. This helps me ensure that you get 100% pure essential oils that are free from chemicals, including herbicides, pesticides, soil conditioners and fertilizers.
Once the source materials are gathered, they ensure that every one of the essential oils is packaged and stored in optimal conditions so that there is no deterioration in their quality, as they wait to be mixed into the blend.
But, that is not all. In my quest to offer perfect quality, even before the oils are blended together, they are tested for the exact quantity of the active compounds in them. Furthermore, my trusted manufacturer strictly adheres to all safety guidelines mandated by the USDA Quality Standards.
The manufacturing facility conforms to all Good Manufacturing Practices (GMP principles) and is endorsed by the WHO (World Health organization). The raw materials used in the production of the essential oils are sourced directly from organic growers. So, the essential oils in the L'orpur blend contain the true essence of the botanicals they are derived from.
In fact, the leaves, flowers and stems are handpicked, checked for quality and then distilled to produce aromatic oils of unmatched purity. Every aspect of the production process is overseen to ensure that my blend offers uniform quality time after time. Please rest assured that no animal testing is carried out.
I can't thank my customers enough for believing in my brand and for being part of this wonderful story.
If you are patient enough and if you happen to be a serious reader, you may read on ☺☺.
Click "ADD TO CART" below to buy 100ml (3.3oz) L'orpur for just US$49.95 Now! The price includes free shipping in USA.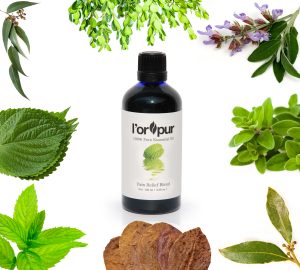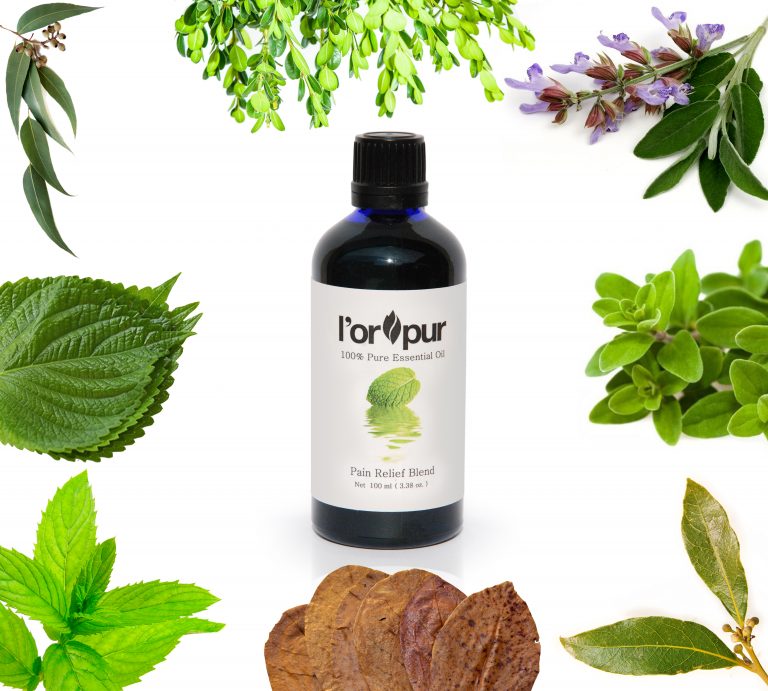 Story About L'orpur Pain Relief Blend
Can you be sure that your next dose of Aspirin or Acetaminophen won't send you to the Emergency Room (ER)?
Unfortunately, despite these startling figures, more than 30 billion doses of NSAIDs are used in the US annually. In fact, the indiscriminate and rampant use of OTC pain pills is about to create an epidemic of toxicity.
Yet, nearly every household in the country has a bottle of at least one NSAID and nobody thinks twice about downing a few pills to tackle even the slightest pain or soreness.
People continue to ignore the very real risk of renal failure, liver failure and gastrointestinal bleeding linked to the use of pain killers.
Just 2-3 pills a day will cause irreversible liver damage!
Consider the example of acetaminophen – the daily recommended dose of this drug is 4 gm; take 5 gm and you will be in trouble. That is just 2-3 pills of extra strength Tylenol.
In fact, the number of NSAID overdose deaths in the country is higher than that of the total number of homicides recorded annually!
Still want to reach out for that bottle of Advil, Tylenol or Aleve?
Even if you answered that with a "No", bet at this point you are wondering, but what should I do when pain strikes?
Let me answer this question for you in this extremely controversial presentation that has the pharmaceutical sector seething.
Stick with me through this eye-opening presentation and you will know why pharmaceutical majors have been hiding a surefire and 100% safe pain relief solution from you.
Once you are done reading the information on this page,
You will never swallow a pain killer again even if you are going through a chronic inflammatory joint condition.
You will know how to manage acute and chronic muscle and joint pain more effectively and quickly.
You will learn the best way to cope not only with the pain but also the stress and depression that it causes.
This pain relief solution has worked on people of all ages. It is effective on all types of muscle and joint pain, be it exercise linked muscle soreness or long-term joint pain caused by arthritis.
In fact, it has also successfully been used to relieve the discomfort of terminally ill patients, who are often put on opioid analgesics as a last resort.
But, first let me give you some background information on how I stumbled on this path of pain relief discovery because you may find it easy to relate to my experience.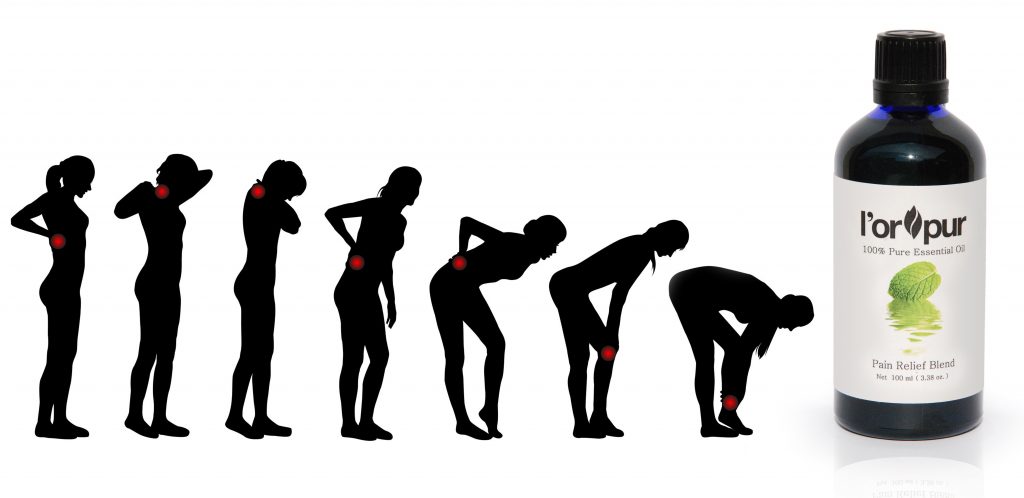 My Dad's Story
My dad has always led a hyperactive life and he had no intentions of slowing down as a septuagenarian, but his muscle, bones and joints would have none of it.
So, he would often end his day in pain. And, this was expected as several hours of his day would be spent hunched over on his work bench tending to his pet carpentry pieces or some DIY projects or even just yard work.
His solution would always be to reach for an OTC painkiller. In fact, he had been doing this for several years but never once did any of us think too much of it.
After all, it was not like he was swallowing these pain pills everyday and he led a very active and healthy life. So, we had nothing to worry about or so we thought!
But as he relaxed on his favorite, hand-made rocking chair bragging about how well his latest furniture creation was coming along, he felt acute abdominal pain.
The whole family watched in utter shock and horror as my dad doubled over in pain.
A trip to the ER and several tests revealed that he had suffered from upper GI tract bleeding. Before we could completely process the seriousness of this information the doctor delivered another blow when he said that my father would have died had we spend a couple of hours more in getting him to the hospital.
BUT, how and why? These two questions were pounding against the inside of my skull.
My dad had absolutely no history of alcohol abuse, he ate healthily, exercised and always managed to keep stress at bay, then what had caused this near fatal episode?
Can you even imagine my shock when the doctor mouthed the words – PAIN KILLERS?
Yes those occasional Tylenols and Aspirins that we thought were so harmless had taken down this 6.3″ man!
If I say that this bit of information felt like a jolt, it would be an understatement, it was more a sock bang in the gut. I mean who among us has not taken one or more NSAIDs to relieve everything from period pain to hangover headaches?
But, if my father's condition was so serious, how come there were no symptoms?
The doctor said that NSAID linked GI tract bleeding often shows no symptoms. So, these drugs were silent killers that keep eating the body from the inside and you don't even feel it till it's too late!
The worst was yet to come!
We were happy to see that my father still had his fighting spirit intact when he walked out of the hospital.
After two weeks as he got back to his old routine, he started feeling the familiar aches and pains but this time his trusty pain killers were not going to come to his rescue.
Although he endured the pain bravely for a while, eventually he conceded defeat and started slowing down. And, you know how trouble seldom comes alone; around this time, he was also diagnosed with age-related joint degeneration. This meant that the pain in his knees would no longer just be occasional. In fact, the soreness would be more intense and would be felt more frequently.
Two of the five doctors we consulted decided to put him on non-selective NSAIDs, which are supposed to be safer that selective NSAIDs (most OTC pain pills are non-selective NSAIDs). Specifically, they prescribed a drug called naproxen.
I didn't have to research the side effects of this one online because the warnings on the packaging were enough to make my blood curdle. Here is what the manufacturers have to say about this drug:
(Taken word to word from the labeling of NAPROXEN)
"Gastrointestinal Risk: NSAIDs cause an increased risk of serious gastrointestinal adverse events including bleeding, ulceration, and perforation of the stomach or intestines, which can be fatal. These events can occur at any time during use and without warning symptoms. Elderly patients are at greater risk for serious gastrointestinal events."
Cardiovascular Risk: NSAIDs may cause an increased risk of serious cardiovascular thrombotic events, myocardial infarction, and stroke, which can be fatal. This risk may increase with duration of use. Patients with cardiovascular disease or risk factors for cardiovascular disease may be at greater risk."
When I spoke to the doctors about these risks they dismissed my concerns by saying that they had prescribed the lowest dose possible and we would just have to hope that the pills would not cause any side effects.
Two other doctors agreed that NSAIDs, whether selective or non-selective were just too dangerous for my dad. I saw a glimmer of hope but it was soon shot down when they said they would instead put him on opioid pain killers.
I was shocked that these guys were willing to drug an otherwise perfectly healthy man just because they had no other solution!
Only one senior medic was honest enough to admit that no matter which pain killer is prescribed and in what dosage, chronic sufferers seldom get complete relief. He also admitted that if the dosage is increased to offer greater relief, the risk of side effects increases exponentially.
So basically what all of these doctors were saying was this: People in pain have two choices – either live with the pain or be prepared for the side effects!
Damn modern medicine has failed us was the only thought that coursed through my head as I left the doctor's clinic.
The pain, doctor's visits and the fear of side effects were all taking a toll on my father, both mentally and physically. I could feel his zest for life ebb away slowly and I was not prepared to see my father as a mere shadow of the once cheerful man that he was.
I knew I had to do something!
If modern medicine had no solution for his pain, I was ready to explore alternative treatment modalities. So, I looked at massage, acupuncture and acupressure, yoga, infra-red light therapy and more. But, the results were less than satisfactory.
I wanted something that would offer quick results, could be used over the long term without the risk of side effects, was inexpensive and non-invasive. And that is when it dawned on me: ESSENTIAL OILS.
But Could Essential Oils Help With Pain Relief?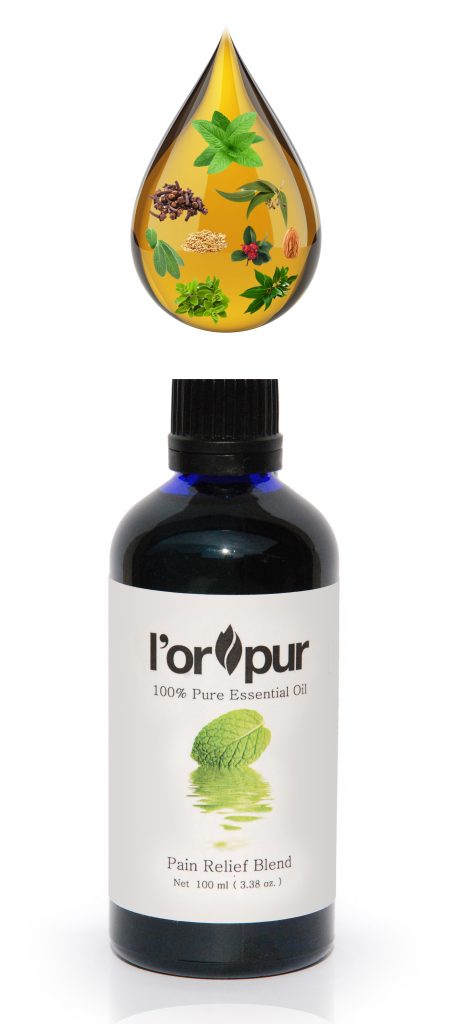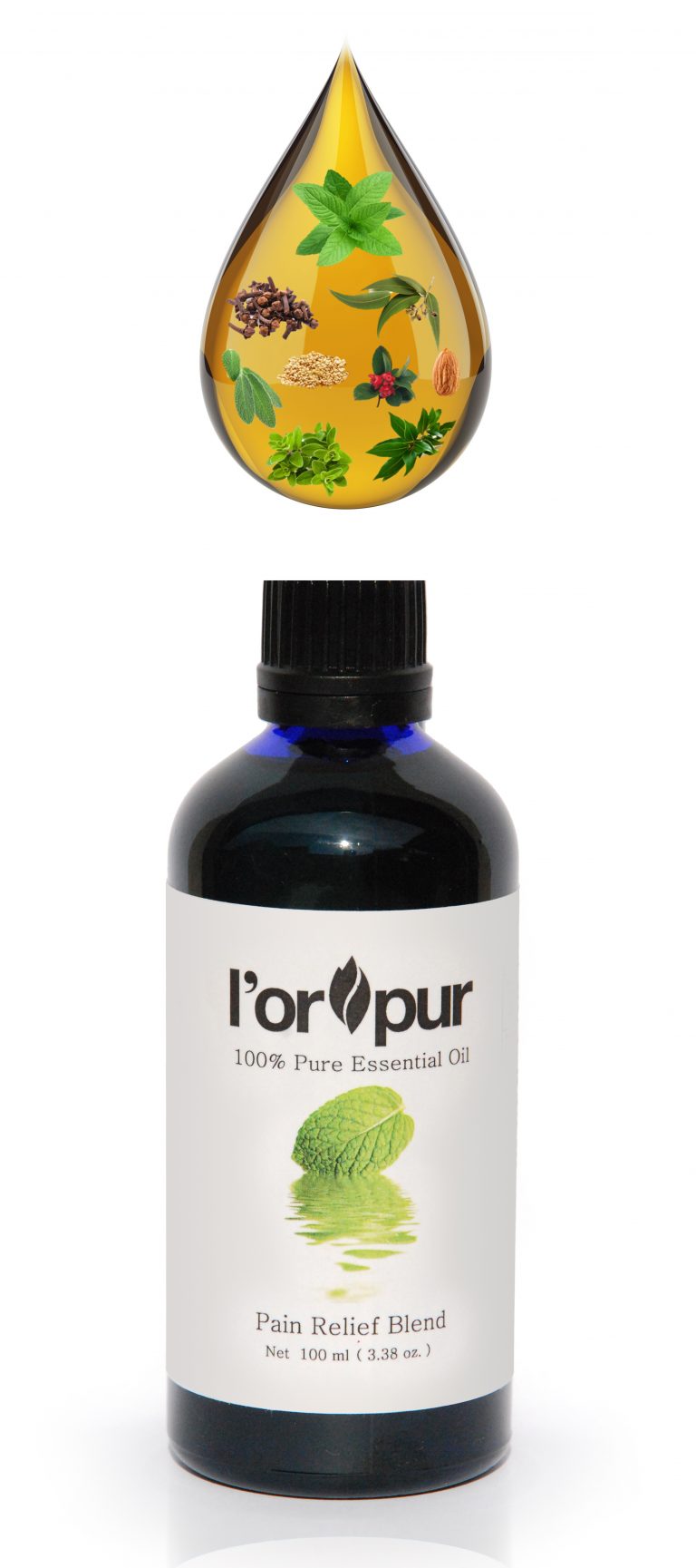 I read every bit of information online and scoured through several naturopathy books. After a few months of intense research, I discovered that:
Essential oils have been used successfully for centuries to treat pain
They are safe and have no side effects unless the user is allergic to a specific plant
They can be used for as long as needed without building tolerance
Some of these natural oils are now being used to treat acute pain in terminally ill patients
Essential oils target all the pain pathways while oral pain killers only block one
I was hopeful but despite the information and anecdotal evidence that pointed to the efficacy of essential oils, several questions lingered. So, I pressed on to find answers to these questions, which I am sure you have as well.
Aren't essential oils used in most pain relief gels and ointments, then why aren't these products so effective?
Although wintergreen and peppermint essential oils are mainstays in most topical pain relief preparations, they are seldom blended with the right carrier oils that would ensure transdermal permeability of the active compounds in the oils. These oils are added in very small quantities just for the heating and cooling effect they offer.
Moreover, these oils are effective against pain but a complete pain relief essential oil blend should include more than just peppermint and wintergreen oils. In other words, the formula is meant to only offer short term and limited relief.
If essential oils are so potent, why aren't pharmaceutical majors coming up with more essential oil products?
NSAIDs is a $12 billion/annum industry, do you really think that pharmaceutical companies will let go of that kind of money just because they want to offer you a safe pain relief solution? Remember, these are the very same companies that criticize the use of natural supplements and even vitamins and minerals but have no qualms about marketing dangerous painkillers and antibiotics. For them it is all about keeping the cash registers ringing and they do not care who pays what price to fill their coffers.
Why aren't clinical trials conducted to evaluate and confirm the potency of essential oils?
For one, most clinical trials are sponsored by pharmaceutical companies. So, why would they want to shoot themselves in the foot? As far as the Food and Drug Administration (FDA) is concerned although they are neutral, they can't see beyond their rule books. This means that if clinical tests do not follow a prescribed way and chronology, they are not likely to approve the findings.
Also, these oils have been used for thousands of years on human beings and have been deemed generally safe, so it would be pointless to test them on animals. But, the FDA likes things to be done in a certain way and unless researchers are willing to play by their rules, they don't even bother to glance at their studies. So, that explains the lack of clinical studies on essential oils.
I discovered that NSAIDs truly cannot hold a candle to essential oils when it comes to pain relief!
If you were to believe WebMD, and it is a pretty reliable source, the jury is still out on the specifics of just how NSAIDs work. But in a nutshell, they block two enzymes COX 1 and COX 2, both of which are responsible for producing a bio-chemical called prostaglandin. This is one among the several bio-chemicals that causes inflammation, pain and fever.
So, a reduction in prostaglandins equates to less pain and inflammation. But that is about it! NSAIDs do not in any way impact the release of other pain bio-chemicals nor do they stop the action of the pain nerve. In striking contrast, essential oils work in multiple ways. For instance, a properly formulated essential oil blend can:
Lower inflammation by blocking the production of prostaglandin, histamine and other pain related bio chemicals
Slow down the flow of impulse along the pain nerve
Reduce or even stop the release of the neurotransmitter that transmits the pain across the spinal cord and to the brain
Promote the release of "happy" neurochemicals that reduce stress and depression
Induce relaxation and sleep
Increase blood flow to the sore area or joint
Aid in the faster removal of toxins
I was convinced that essential oils would give me the pain relief solution that I was so desperately looking for (for my dad)!
Armed with information on how essential oils ought to be mixed for topical application and the specific oils that have anti-inflammatory and analgesic properties, I whipped up my first blend. This was a simple mix with peppermint and wintergreen oil added to some sesame oil. I got my father to try out the blend.
My blend with just two essential oils worked better and provided longer relief than store bought pain sprays and ointments that he was using. Motivated by the performance of my first blend, I forged ahead, adding more essential oils to the mix. The oils were chosen after carefully considering the pain relieving properties of each as I wanted them to complement each other.
My dad tried out every new blend and I would tweak the formula based on his feedback. But, testing on just one subject was not good enough for me. After all, there is such a thing as a placebo effect.
Fortunately, I found a lot of seniors in my parents' circle and a couple of friends who were willing to try out my mixes. I wanted to ensure that the blend was potent enough to tackle all types of pain in people of all ages.
Over the next year or so, I tried a number of combinations, changing the ratios of the oils used and even adding new ingredients to the mix. Along the way I also learnt that not all essential oils are made the same. While essential oils did work remarkably well for pain relief the quality of the product was paramount.
However, because there is no regulation on the production and sale of these natural products, there is simply no way to tell if the second bottle of oil you receive from a manufacturer will be the as good as the first, even if you are dealing with the same manufacturer.
This would not do for me. I only wanted the highest quality essential oils. So, I started talking to manufacturers from the world over. Finally zeroing on a few and getting the samples from each analyzed for quality and purity of the active ingredients. The whole process from my first blend to the point where I was ready to offer a continuous supply of my essential oil pain relief blend took about 18 months but it was certainly worth the effort and time and money spent on it.
My father no longer had to rely on pain pills. In fact, gradually the anxiety that he felt about the pain vanished away because he knew that a quick massage with the pain relief blend is all it takes to ease the soreness and pain in any part of his body.
Everybody who had used my blend was astonished not only by how quickly it worked but also by how it helped them relax. Most people who had used the product could not get enough of it and were even happy to pay for it.
But my decision to sell the product commercially came when a friend of my mother's, who was well in her eighties, held my hand and said, "Pain had become my constant companion before I used this oil. But, now you have given me my life back. I actually feel like living".
At that moment, I decided that nobody should have to suffer in pain or take the mammoth health risks linked to the use of pain killers and that is how L'orpur Pain Relief Blend was born.
OK! So If Essential Oils Are So Good, Why Not Mix Your Own Pain Relief Blends?
There sure is no dearth of essential oil sellers in the market. In fact, with a few clicks, you could buy any type of essential or carrier oil. However, when it comes to essential oils, both quality and quantity matter. When mixing a blend, it is quintessential to go for the complementary effect and not the redundancy effect. In other words, it would make no sense to mix several oils that do the same thing.
The oils should be matched not only to enhance the beneficial properties of the other ingredients, but also to bring other positive effects to the table that will work synergistically. And, this is where the amateur blend makers fail.
Also, when using essential oils, it is of prime importance to ensure that the carriers can do their job of taking the active compounds where they are needed in the body. But, not every odd carrier base can do that.
Finally, we come to the quality of the oil. Remember, we discussed earlier that although essential oils are potent against a range of health conditions, their manufacturing practices remain unregulated. In layman speak, there is no way for you to tell if the essential oil you are buying is pure and organically produced.
In fact, it is not uncommon for manufacturers to cut corners in their distillation practices to lower their cost of production. But, this impacts the quality and efficiency of the end product. Actually, even something as simple as the wrong type of packaging and storage in non-optimal conditions can degrade the active compounds in these volatile oils.

Now that you know what L'orpur Pain Relief Blend is all about, you can see why this unique formula is widely regarded as one of the highest quality essential oil products on the market. If you're tired of turning to synthetic, man-made products that fall far short of relieving your pain and discomfort, try L'orpur Pain Relief Blend for a natural and highly effective solution!
So, don't let pain get the better of you. Kick the discomfort out of your life because you deserve to live life on your own terms!
Embrace the L'orpur Pain Relief Blend for pain free living!
Disclaimer: The statements about essential oils have not been evaluated by the Food and Drug Administration (FDA). Products and methods recommended are not intended to diagnose, treat, cure or prevent any disease. If you are pregnant, nursing, taking medication, or have a medical condition, consult your physician before using these products. The information provided here is in no way intended to replace proper medical help.
Click "ADD TO CART" below to buy 100ml (3.3oz) L'orpur for just US$49.95 Now! The price includes free shipping in USA.